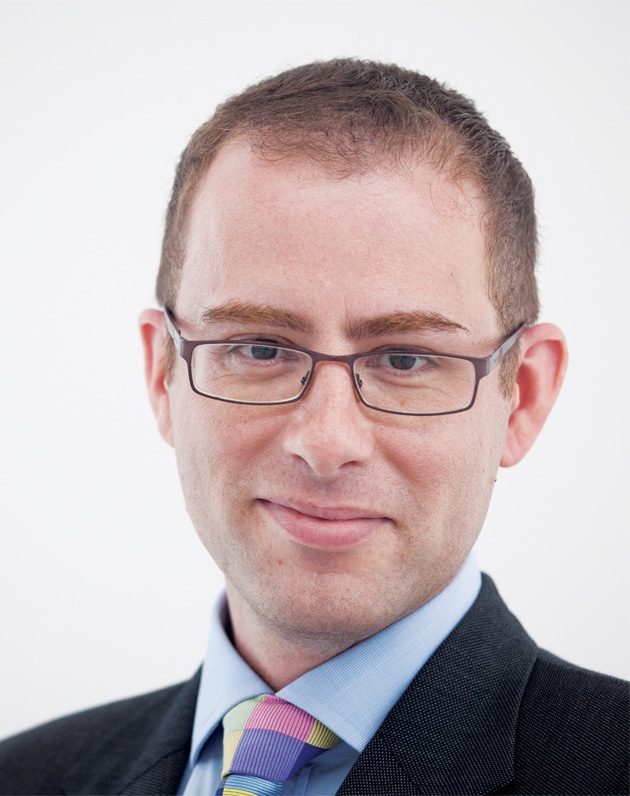 Stephen Lofthouse, Course Leader, MSc, Big Data Analytics, Sheffield Hallam University, talks to digitalLearning's Ankush Kumar about the university's Indian operations and its courses
Please tell us about the Indian operations of Sheffield Hallam University and its tie-ups and partnerships in India?
Sheffield Hallam has a tradition of welcoming students from India. Our New Delhi office has a dedicated team that provides advice and help on studying with us. In addition, we have partnered with institutions like Symbiosis International University, Pune, and TA Pai Management Institute, Manipal in India. Our Directorate of International Development as well as our New Delhi office staff and academics from the university frequently visit cities all over India for recruitment events. They also visit our partner institutions and education fairs. In addition, our extensive network of agents across India offers students support and advice about the courses and opportunities available to students choosing to study in Sheffield Hallam. We also offer scholarships to Indian students, including our Transform Together scholarships for full-fee postgraduate study and our Capture the Hacker scholarship competition for computing students.
How do you see growth prospects of the Indian education sector? Is there enough scope for foreign universities?
It can be difficult keeping up with the increased demand for skilled professionals in a fast-growing economy like India. Sheffield Hallam is well-established in teaching specialist courses in new fields, from logistics and supply chain management to Big Data analytics. We have strong links with major employers and regional, national and international organisations and professional associations.
"India is already an IT powerhouse. As the data Indian companies hold becomes more valuable, more attention from criminals will turn to them"
How do you define ethical hacking? What kind of scholarship schemes you are providing to Indian students?
Ethical hacking generally invokes two responses. One is a negative view that question teaching students how to perform hacking. What will stop them from using these skills in a malicious way?
We take a positive view. We think providing people with the skills and a positive nurturing environment is the best way to ensure a responsible approach. This allows industry to employ individuals who have a deep knowledge of how the hackers break into systems. Therefore they can thoroughly test their own systems before a more unscrupulous individual does this for them.
We are currently running the Capture the Hacker scholarship competition – capturethehacker.info. Indian students are invited to analyse a number of interesting files which contain suspicious activity. The best five students' entries will be selected for interview, with the student best performing student being awarded a full fee scholarship to the MSc Information Systems Security degree.

How important would a degree like MSc Information Systems Security be for the Indian market, where ethical hacking is still new?
Like any new market area, experts and leaders are needed to help it mature and grow. By studying a degree like MSc Information Systems Security, students are benefiting from decades of expertise as tutors retain close ties with industry. Ethical hacking is a new concept because companies are generating more and more data, so the scale of digital data is increasing by immensely every day. As more Indian companies generate more data, then they are likely to look to IT professionals to help them keep that data secure and safe. A specialised degree like MSc Information Systems Security would help a candidate stand out from many other IT professionals with a more generic skill set.
You are also offering MSc in Big Data Analytics. Please tell us what the course consists of and why Big Data is an expanding area in major businesses and organizations?
Companies today amass large amounts of data in the course of their everyday business. Social media and mobile phones, too generate data and make it available to companies. Thanks to advances in computing, hardware and software companies can now analyze this data in real time and better respond to and serve their customers.
Our MSc Big Data Analytics course develops students' skills in two main areas: data analysis and storage and manipulation. In the first semester, students cover modules on data quality, statistical modelling and Big Data & Distributed systems. Students use industry-leading SAS analytics package together with Hive, Hadoop and Pig. In semester two, students continue to use the SAS software in the Data Mining module, while studying an elective module and their SAP certification. In the third semester, the modules build on previous work. Advanced statistical modelling further builds students' skills in the use of the SAS analytics software and the module Handling Data in the Cloud deals with the storage and manipulation of massive data sets. Students finish their studies by completing a dissertation with a topic of their choice.
In addition to their core studies, students also undertake industry projects, working with local businesses on a real world problem that they are facing. Students also undertake SAP Certification in Business Intelligence and Business Warehouse and also have the opportunity to sit the SAS 9 base exam.
According to you, what is the future of computer hacking in India? How will you compare it to the current scenario?
In the West, it appears malicious hacking is here to stay. Data theft, ransomware and corporate espionage appear to have turned into a profitable business for criminals. India is already an IT powerhouse. As the data Indian companies hold becomes more valuable, more attention from criminals will turn to them. That is not the say the hackers are not already targeting Indian systems; the companies being breached may just not know about it.
Please tell us about the links and tie-up that Sheffield Hallam currently has with businesses and professional organizations?
Students studying MSc in Information System Security focus on both, the technical and managerial aspects of information security. Having a partnership with the British Standards Institute (BSI) allows us to include the professional BSI ISO27001 lead auditor training course and certification in the course. Students gain an understanding of how to audit an organisation's information security practices. We also work with several businesses that help shape the course and look at our graduates. We've had people from companies such as, Mozilla, RSA and Blackberry give talks. We are also hosting Steelcon, North England's first ethical hacker conference – www.steelcon.info in July 2014.
How can SAP be used globally to manager business operations and customer relations?
Sheffield Hallam University has had a relationship with SAP for over 15 years. During that time, we have produced highly skilled SAP qualified graduates who have gone on to forge successful global careers. As SAP moves to embrace new technologies like cloud and Big Data, our courses have changed to ensure that the graduates we produce possess the skills and knowledge that industry needs, to succeed.

br>