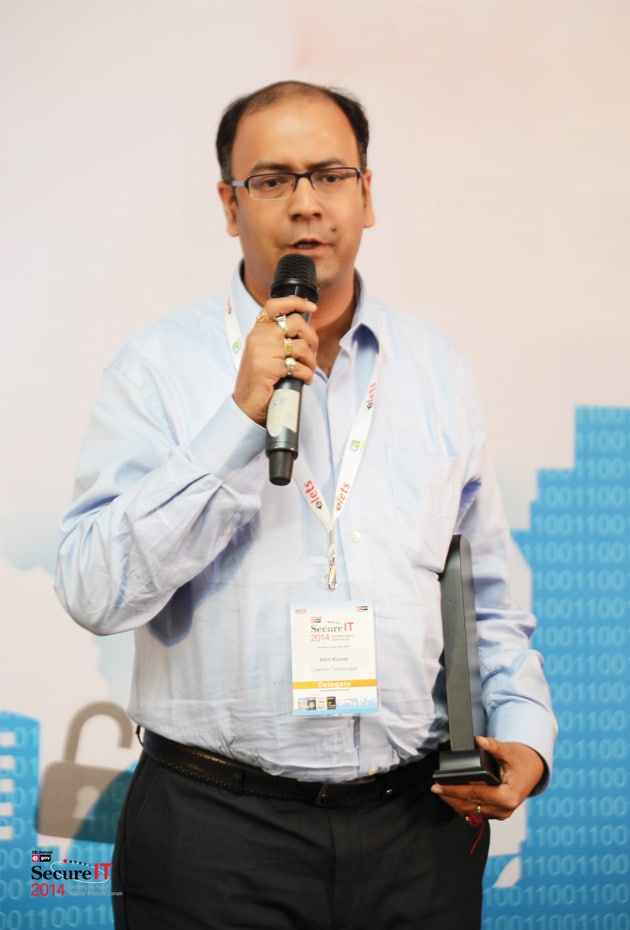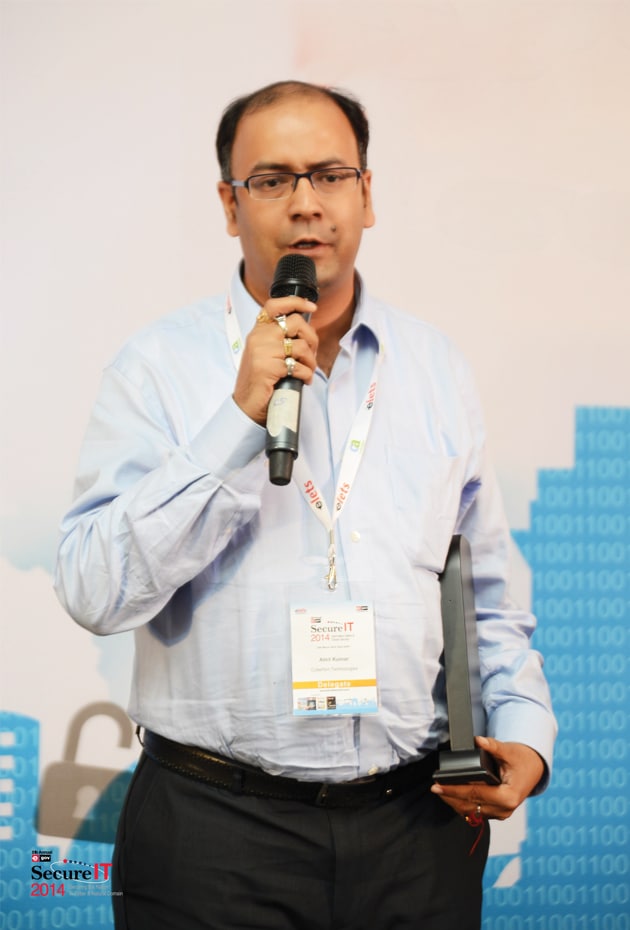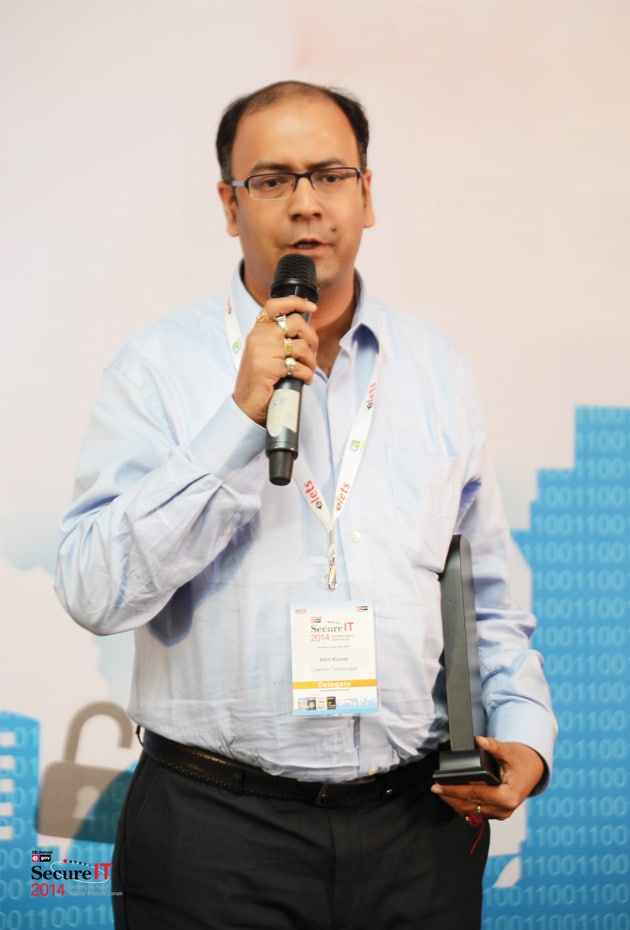 "No army, air force or navy can ignore the cyber world and live with it. Wars of this century will be fought not just on land, air and water, but also in the virtual space. So, with an aim to counter cyber attacks, India would soon set up a tri-service cyber command." said army chief Gen Bikram Singh.
The ministry of defence has a draft on the subject ready which the cabinet committee on security, headed by the prime minister, would be taking up for discussion in the days to come. "A note for the cabinet committee on security has been prepared for setting up the tri-service cyber command," Gen Singh said.
Sources said the office of the chairman, chief of staff committee, has written a detailed note to defence minister AK Antony regarding setting up cyber command. Officials, privy to drafting the cabinet note, told that the need to have a cyber command has been felt for a long time, as the cyber security infrastructure of the country is "weak".
This is evident from recent incidents of cyber attacks on India. Last year, Chinese hackers broke into sensitive computer systems at the headquarters of the Eastern Naval Command in Visakhapatnam, where the indigenous nuclear submarine Arihant has been undergoing sea trials.
Recently, Defence Research and Development Organisation (DRDO) computer systems were breached and sensitive files were leaked. A top defence ministry officer admitted that India has delayed on the cyber security front. "Cyber command would ensure both offensive and defensive cyber security capabilities. Issues like cyber warfare, cyber terrorism and cyber espionage would be taken care of by a cyber command," the officer said.
Prime Minister Manmohan Singh, while addressing the combined commanders' conference in November, highlighted the need for developing capacities to counter what he described as "global surveillance operations".
NSA whistleblower Edward Snowden had allegedly collected information and intercepted communications in India which also stressed on setting up a cyber command. As per a recent report, the US is the biggest buyer of malware in the world. Global cyber espionage networks are being actively used to spy on other countries. The command and control servers of malware FinFisher were also found in 36 countries, including India.
According to the National Security Database (NSD), there are less than 5,000 reverse engineering experts in India at present. NSD in collaboration with various academic Institutions across India aims to increase the number of reverse engineering professionals in the country to 1 lakh by 2015, through training and awareness. "
reversHacking has become a growing threat to Indian IT industry. Some recent data theft cases by hackers has made India's $100 billion IT industry, a primary target. The acute shortage of reverse engineering professionals will further hit the IT industry and the economic loss will grow exponentially due to piracy and insecure coding," says Rajshekar Murthy, Director, National Security Database.
Reverse engineers can play a key role in combating the increasing incidents of cyber attacks and piracy. As the $100 billion information technology industry seeks to chart a new course by fostering software product companies, reverse engineering will become a promising field for jobs in the IT and software development sector.
This was stated at a recent summit organized by National Security Database, an initiative of Information Sharing and Analysis Center (ISAC) in association with Ground Zero Summit 2013. The seminar was organized to identify and highlight the need for credible security professionals in India, especially in reverse engineering, to protect the critical infrastructure and economy of the country. "
Today, reversing techniques are used for 'studying' viruses and malwares to help catch the criminals, create 'patches' to clean the viruses from computers and mobiles and also test closed systems and technologies for quality assurance and security vulnerabilities. Reverse engineering experts are immensely useful in the intelligence and defense sector for offensive research such as exploit development and embedded systems security. Companies can also hire reverse engineering experts to oversee security aspects during product design stage and protect their software from being copied or have security issues", says Murthy.
National Security Database has developed Intensive and in-depth reverse engineering boot camps conducted by Information Sharing and Analysis Center (ISAC) approved partners. The program helps engineers to understand different aspects of application security, learn anti-cracking techniques and to create secure code for internal use that cannot be easily hacked. Through these programs, the engineers also learn different approaches for reverse engineering and application to get a strong foundation in dealing with new malwares and gain expertise to analyze it.
Talking to digitallearning correspondent, President Amit Kumar (Cyberfort Technologies) said, India requires more than a million cyber security expert to safeguard India's virtual space. Cyberfort Technologies continuously doing cyber security awareness among student, corporate and government agencies without charging any fee as a part of corporate social responsibility.
Indian government is serious about cyber security but major failure is consciousness in developing pool of human resource in the field of cyber security. Amit says, government should make compulsory cyber security training for all government officials, who engage in securing digital and virtual space of GOI. Recently, several government and political parties' website were hacked by unanimous hackers. As said that prevention is better than cure, vaccination of cyber security should be must for every individual, who are using and engaged in virtual space.
Cyber Safe
Elaborating on the skill-set required to succeed in the field of information security, Bezawada Bruhadeshwar, International Institute Information Technology, Hyderabad, says, "It's a field that requires your keen interest, professional training and thorough knowledge of operating systems, programming, networks and protocols. Cyber criminals strike through virus attacks, destroy systems, modify and steal data from your system without your knowledge. The first and foremost job as an information security expert are to detect and analyse the vulnerabilities and then plug the loopholes to protect the system, network and data. Cyber security experts need to know about coding of some basic languages and database handling skills."
Diverse Domain
If you are a trained professional in this field, you can find placement as network security systems manager, network security administrator, network security engineer, web security administrator, web security auditor, application security tester, ethical hacker, information security analyst, database and software developer, data security specialist, and chief information security officer. An information security specialist can also start his own venture to provide security solutions to a variety of companies and government departments. Cyber security experts are a desired lot in banks, energy sector, hotels, airlines, healthcare, telecom companies, infrastructure, transportation, law enforcement, defence, emergency response systems and ITES companies, among others.

Certified Career
Graduates with a degree in computer science or engineering can opt for various full-time and short-term courses in information security, like MTech and MSc in Information Security, degree and diplomas in information security and network administration. Amit Kumar cyberfort says, "You need to be trained and certified from a reputed organisation. International certifications like Certified Ethical Hacker (EC-Council ) and GPEN can do wonders to one's career as a cyber security expert. Salaries in this field range from `3 to 5 lakh per annum. With experience and desired expertise, the package may go up to ` 10-12 lakh per annum, and even to a crore."
For establishment of cyberfort study center contact –
Dr Rajesh Kumar
Mobile: +91-9031489275,9973195996
email-rajesh@cyber fort.com)

br>