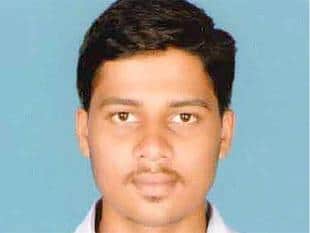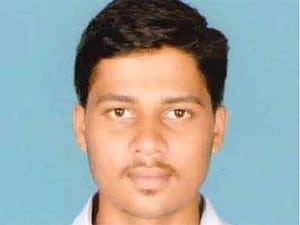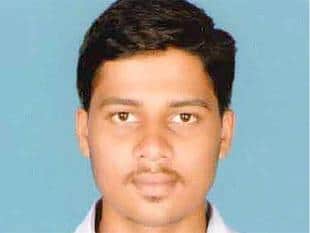 C Prashanth of Mysore is now an inch closer to realising his dream of studying engineering in IIT as he cleared the IIT-JEE (Advanced) with 255th rank (ST category).
Prashanth, 18, is from a poor family as his father Chandra Nayak is a construction labourer. To supplement the family's finances, he delivered newspaper to homes in Mysore when he was in high school. "I was not expecting the 255th rank. It's a wonderful feeling," he said.
All credit goes to my family and Rashtrothana Parishat and Base institutions, which encouraged and gave me education free of cost," Prashanth said, adding that he couldn't afford to buy a newspaper, but while selling them, he managed to read them and that helped him gain knowledge to crack the prestigious exam.

Till SSLC, Prashanth did not know what IIT meant. "Initially, it was very difficult to follow the IIT subjects, but hard work and my teachers' interest made things easy for me," he added. He wants to pursue electronics, mechanical or civil engineering. His father and mother Jyothi saw to it that poverty didn't come in the way of providing education to their three children.
Prashanth's elder brother C Vasanth Kumar is pursuing BA in Mysore and sister C Chandana finished her SSLC this year with 87 percent.
His maternal uncle, Gopala, who is in the police department, ensured that once he finished schooling, he came to a Bangalore college. "I was scared of Bangalore as it's a big city. But my uncle forcibly brought me to Bangalore to study," he said.
Tapas, coaching centre of Base institutions, provides free education for economically poor students, who are keen on studying in the IITs. Tapas office coordinator S Rukmini said, "Prashanth was a hard worker and he has made us proud."

br>