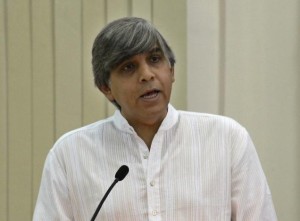 The Delhi University has decided to roll back its controversial four-year undergraduate programme (FYUP), said the university's vice-chancellor Dinesh Singh on Friday.
In a statement, Dinesh Singh said that, "The University of Delhi recognises the need of the hour. It is of paramount importance to protect the interests of the students by ensuring the start of the admission process."
"In line with the directive of UGC, the university has decided to roll back FYUP. Consequently, the admission process shall be conducted under the scheme of courses that were in force in the academic session 2012-13 in all the colleges of the University of Delhi," Dinesh Singh said.
"It is expected that the principals of our colleges shall assist in devising and ensuring speedy completion of the admission process," Dinesh Singh said.
Earlier, Delhi University wrote to UGC accepting compliance and stated that is it ready to start admission process as per three-year undergraduate programme in existence prior to four-year-undergraduate programme.
The letter has been sent from DU administration on Friday morning. "I am directed to state that the University is in the process of drafting a response in accordance with the spirit of your directives to ensure that the admission process start very soon. We will send it to you at the earliest," DU told the UGC.
Earlier, amid the standoff between the university and the UGC, human resource development minister Smriti Irani made it clear that student interests needed to be protected at all costs. She asked all players not to stand on "prestige" and said: "This is the time for statesmanship."
Delhi University Teachers Association members along with university employees carried out a protest march from the Faculty of Arts to the residence of vice-chancellor Dinesh Singh in North campus demanding his resignation and immediate rollback of the four-year undergraduate programme.
"Delhi University's VC is playing with the future of students. The FYUP should be scrapped and admission process under the three-year undergraduate programme should begin," Nandita Narain, president, DUTA, said.