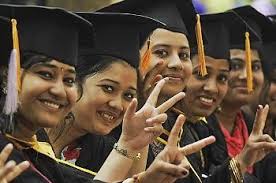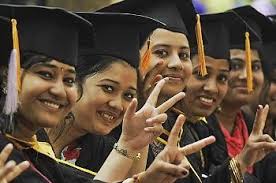 India is the fastest growing source of international students to New Zealand, a recent report has revealed. The number of Indian students seeking student visas to New Zealand has witnessed an increase of more than 80 per cent between January – July 2014 as compared to the same period last year.

According to the latest figures released by Education New Zealand, India is the fastest growing source of international students to New Zealand. Student visas issued to Indian nationals seeking to study in New Zealand also increased by a staggering 123 per cent between January-July 2014 as compared to the same period in 2013.
Commenting on the report, New Zealand High Commissioner to India, Grahame Morton said, "New Zealand's economic future is very much tied to our key relationships and India is a key export market for New Zealand and is one of the fastest growing large economies in the world. New Zealand's success over the next 20 years will be determined by our level of connectedness with the rest of the world. One of the best ways we can make these connections is through the people-to-people links that international education offers".
In a move to attract more students to New Zealand, Education New Zealand (ENZ) is conducting education fairs in major cities like Mumbai, Chennai and New Delhi and also other parts of the country. The fairs will offer students an opportunity to talk directly with New Zealand education institutions and find the programme that is right for them.
According to Immigration New Zealand Area Manager Nathanael Mackay, New Zealand has put in place policies to make the country a top choice for international students. A range of scholarships are available to students interested in studying in New Zealand, including the New Zealand India Sports Scholarships which were recently announced by High Commissioner Morton and well-known cricketer Stephen Fleming. The New Zealand government has also made changes to its work rights programme which allow more international students to work while they study, enabling them to gain valuable first world business experience.