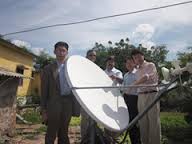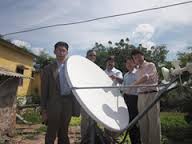 Struck by natural disasters in the recent both researchers from India and Japan have joined hands to build an information network to mitigate and recover natural disaster in India.
The five year project DISANET (Information Network for Natural Disaster Mitigation and Recovery in India)which started in 2010 is in its final stage. This Rs 35 crore project is co-founded by the Japan International Cooperation Agency and Japan Science and Technology Agency.  In two months the pilot testing is scheduled to begin on Chennai's Marina Beach.
The project is expected to end in March 2015.
Researchers developing the technical bases for communication are from the Indian Institute of Technology, Hyderabad (IITH); National Geophysical Research Institute; IIT Kanpur; IIT Madras; International Institute of Information technology; Indian Meteorological Department (IMD), Hyderabad; IMD, Pune, and the University of Tokyo and Keio. This project aims for the immediate rescue and post disaster restoration.
Strong motion sensors have been deployed in the Indo-Gangetic plains in the foothills of the seismically-active Himalayas, while building sensors have been installed in Chandigarh.

br>