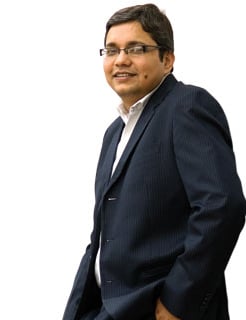 The New Year is around the corner. However, for most parents, the revelry is short-lived more than often. The primary reason behind this phenomenon is the list of worries that bother them regarding their child's well being. On top of this list, after good health, are the issues revolving around the availability, accessibility and affordability of quality education for their kids.
Though the government schools have, to a large extent, tried and managed to address the issue of affordability, there are huge gaps when it comes to the issue of access and quality. This is where private initiatives, missionaries and philanthropic bodies have, over the years, contributed their bit. There is no denying the fact that the private school revolution has gripped India for decades now and their contribution in improving the overall scenario is imminent with the share only set to increase in coming years.
Consider the following figures in this case. Number of government schools currently stands at 1.1 million with an enrollment of 153 million students. In contrast, the number of private schools stands at 339,000 with an enrollment of 100 million. India needs an additional 130,000 private schools by 2022 to meet its education needs. The share of private schools enrollment is estimated to be 55-60 per cent in 2022 getting 500-550 students per new school.
However, India's current legal framework, with its multiple bottlenecks and inefficiencies, does not provide an environment that is conducive for the entry and sustenance of the private sector. Equally crying for immediate attention is poor health and fitness of our children as pointed out by a recent survey..
In this issue, we carry the rankings of some of the key schools located in the country. Mainly, we have tried to select and rate the top schools located in eight zones-Metros and cities in North, Central, South, West, East, North-East and Union Territories captured through primary, secondary and perception data in a comprehensive manner with the exercise spread over two months. The schools were ranked on parameters that parents factor in while selecting schools. These include school reputation, academic excellence, performance, infrastructure, students' development, sports and extracurricular development. Hope this exercise helps you, as parents, make a more informed decision regarding the selection of the school for your child.
India is witnessing a big leap in school education sector, which is fuelling the demand for strong leadership abilities among school leaders to take this growth forward. Taking this aim forward, we are organising School Leadership Summit (http://schoolsummit.eletsonline.com/) in January 2015 at New Delhi that will be attended by education policy makers, regulatory bodies and professional association representatives, school principals, key management, senior functionaries and global K-12 representatives, edupreneurs, private equity investors, venture capitalists and education technology providers. We will be delighted to felicitate schools featured in this issue at the event for their excellence in performance in school education. We look forward to seeing you at the event!
Education is not about learning alone. It is all encompassing. The country can ill-afford the luxury of neglecting this basic index of human development as India emerges as one of the top global growth engines. Therefore, the government should improve the quantity and quality for state-run schools and adopt innovative solutions for private sector participation.
Our opportunity to choose between the two is here, now and transient.
I wish you a Happy New Year!
"Exciting news! Elets Education is now on WhatsApp Channels Subscribe today by clicking the link and stay updated with the latest insights!"
Click here!