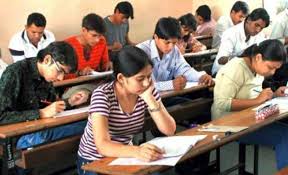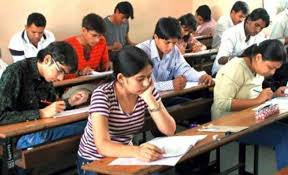 EntrancePrime has announced a breakthrough free preparation and assessment tool for JEE 2015 Aspirants -JEE Calibrate. All JEE aspirants who are appearing for JEE Main 2015 Online or Offline can participate in JEE Calibrate, totally free of cost. JEE Calibrate is a simulation of JEE Main which is aimed at providing a feel of the exam before the exam. JEE Calibrate is a close simulation of JEE Main exam where students will get an All India Rank, detailed analysis report and expert suggestions and improvement tips. This will help the aspirants get a near to JEE experience right before the exam and the detailed result analysis will highlight the weak spots well within time so that corrective actions can be taken to improve rank. JEE Calibrate test will be available for a 72 hours window from 11 AM of 15th January to 11 AM of 18th January 2015 and result would be declared on 19th January. Students can register online at: www.EntrancePrime.com/JEECalibrate (Between December 19 Midnight & January 14 Midnight)
Apart from attempting JEE Exam like test, students also get detailed result analysis, suggestions and tips to improve their time management, accuracy and question selection strategy to help them achieve their maximum score. Also based on the Test's performance, JEE aspirants will stand a chance to win exclusive rewards and prizes from EntrancePrime.

Ashutosh Modi, Executive Director, EntrancePrime said –"JEE Calibrate is our attempt to break the technology hurdle and bring precision to JEE preparation to each and every aspirant of the nation." JEE Calibrate is first of its kind test to be conducted online & is available on any internet enabled device & Android App of EntrancePrime. JEE aspirants can register for free on www.EntrancePrime.com/JEECalibrateFees.   Through JEE Calibrate, EntrancePrime is planning to help around 1 lakh aspirants pan India to master the art of test taking and improve their ranks in JEE 2015.
EntrancePrime is India's leading website for test series preparations. EntrancePrime is a part of diversified Education Company 'JIVEM Education' headquartered at Jhunjhunu near Delhi. JIVEM Education focuses on various segments of education such as Playschool, K-12, Test Prep, Sports coaching and e-learning. The company entered into the e-learning space in 2013 with its online test practice portal EntrancePrime.com for various entrance exams i.e. JEE, AIPMT, BITSAT, CA-CPT and NTSE. EntrancePrime has over 70,000 registered students and is receiving an average of 500 new registrations every day. It also provides detailed multi-angle result analysis of each test, based on multiple dimensions such as speed, accuracy, consistency, topic-level preparedness and concept-level understanding.