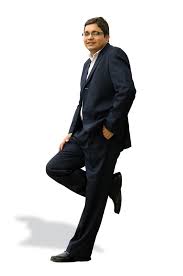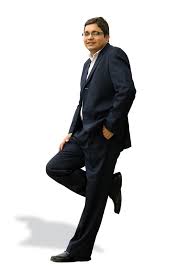 India's education system has long waited for a major structural revamp. Dream of modern, high tech-driven education, accessible to all seems distant. The previous governments did try to bridge the digital divide. The schemes were launched with a big bang, but ended with a whimper. Times have changed since Narendra Modi-led government launched a new Digital India campaign. Or, so it seems. The slew of initiatives has given rise to hopes. Among the sectors most likely to reap the benefits are e-commerce, banking, health and e-governance. The Government promises to deliver the services at the doorstep of its people eliminating the sloth executive, which often works as middlemen, much to chagrin of their own masters.
Several tech giants have taken huge strides in right earnest. Recently launched, 'Digital Skills for India' comprised of modules on digital literacy, financial inclusion, healthcare and cleanliness in five Indian languages.

Smart classes, gamification and ambitious National Optical Fibre Network (NOFN) will be the engines of the Digital India campaign. There are three components of technology enabled modern education: digital content, technology platform and delivery infrastructure i.e. internet.
However, internet infrastructure and availability of high quality wireless internet speed are still the challenges to overcome. Penetration is another handicap, further restricting the digital reach. The classrooms across the world have taken to new digital tools, modern technology, interactive whiteboards. The purpose is to fire the imagination of a fertile mind. India is not a late starter, trying fast to catch up with the rest of world. Smart class is already an accepted reality, especially in K 12 segment. The digital labs and the projectors are also set to revolutionise the classroom education.
However, we still need more devices and an ecosystem. There is a consensus on the need for greater participation from the industry and the stakeholders.
The educational devices will continue to trend for long. There cannot be a greater need for applications and services than now. There is a huge market waiting to be explored.
The Indian executive have always been known for throwing spanners in the work of the legislature. Given the sheer magnitude of the Digital India campaign, it must not look too ambitious. Half-hearted steps are as much bound to falter as the over ambitious steps.