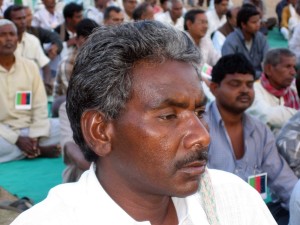 The women inmates languishing in prisons across Bhubaneswar have little access to educational facilities even as Naveen Patnaik claims to have initiated a number of reforms and correctional measures for them.
A latest study conducted by the State Commission for Women (SCW) said, "96% of the women inmates do not have any educational opportunities or facilities inside prison. The 4% who have received some educational facility are in the age group of 25 to 35 years."
As on December 31, 2013, a total of 14,473 prisoners have been lodged in 91 jails across Bhubaneswar out of which 13,832 are men and 641 women (121 under-trials and 520 convicts), the study said.
"We carried out the study in 11 jails, which had the maximum number of women inmates," said SCW chairperson Lopamudra Buxipatra.
"We found that several women prisoners have a penchant for education. But there is little scope. Not many have access to newspapers and books," Buxipatra told adding further, "As far as training in vocational skills is concerned, only 10% of the women prisoners have got some skill development training in tailoring and weaving," she said.
The study revealed that altogether 21 out 62 women convicts are doing some paid work. The vocational training facility is not available inside the female wards, the study findings revealed.
"Women under-trials have ample time for technical skills or soft skills development courses. But they need to get the opportunity. The jail authorities suggested that computers and women computer instructors should be provided so that the young women can be taught computer skills," the study report said.
The report also highlighted the 'violence' faced by the women prisoners. "Verbal abuse has been cited by women inmates. The abuse is reportedly being done by other prisoners and jail staff. Many women could not reveal instances of violence easily or openly," the report said.
"We have recommended to the Odisha police and prisons directorate to provide training to their jail staff to improve their behaviour," Buxipatra said.
The study recommends areas of improvement and new initiatives required on social, economic, legal and other aspects for women in prisons and for life after leaving prison.
The study also highlighted poor implementation of the state-sponsored Mamata scheme in the jails. Though pregnant women are supposed to get Rs 5,000 under the scheme, only four pregnant inmates availed the benefit.
"During the study, which started in July last year, our research team found 11 pregnant women in prisons. However, linkage with the flagship scheme Mamata was reported by only four women," Buxipatra said.
Recommendations from women's panel:
Livelihood awareness programmes should be organized
Computers should be provided in women's wards
Provision of lady teacher to impart adult education to women prisoners
Creche for children of women inmates inside the female ward in every jail
Creation of garden for children inside the female ward
Jail officials to be sensitized to stop verbal and physical abuse of women inmates
Total jails: 91
Women inmates: 641
121 under-trials and 520 convicts
62% of women inmates face murder charges
15 women booked under Arms Act
35 women booked for illegal business
33% of women inmates have access to newspapers