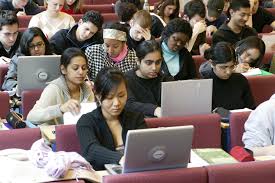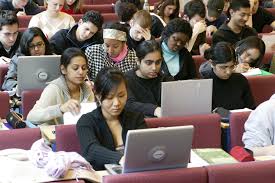 The Rehabilitation Council of India (RCI) has a programme called 'Teachers Education for Persons with Special Education Needs' (TEPSE) in universities across the country. Forty universities have courses directly being run by departments other than departments of special education or departments of education, said RCI, New Delhi chairperson Sudesh Mukhopadhyay.
She was delivering the keynote address on 'Inclusive education of persons with disabilities — journey and miles ahead' at a two-day international conference on Inclusive education-perspective and challenges' organized by the Karnataka State Open University (KSOU).
Mukhopadhyay said TEPSE is meant for assisting departments of education to launch a special teacher preparation programme for B Ed and M Ed courses. The scheme encourages universities to start M Ed courses in addition to a salary grant a maximum of Rs 2 lakh onwards towards procurement of books and appliances and Rs 4 lakh if both B Ed and M Ed courses are held.

However, these grants can be sanctioned only if staff has been appointed by the universities. She appealed to participants to lobby with respective states to access these funds for special students.
At present, the scheme is in very few universities in the country. RCI-recognized institutes need this financial support to deliver quality education and also it is high time the University Grant Commission (UGC) plays a proactive role. It needs to work on committees constituted for the purpose, she added.
Delivering the inaugural address, the University of Mysore vice-chancellor KS Rangappa said according to the 2011 census, over 26.8 million people in the country are afflicted by some disability or the other.
Many children in rural areas may not get identified as disabilities are not visible and need skilled personnel to identify the special needs.
In order to achieve the goal of education for all, inclusive education needs inclusive policies, culture and practice. There is still a gap in achieving goal as there is a shortage of teachers in inclusive education, he added. In the two-day conference, experts from India and abroad share experiences in inclusive education from the philosophical, technical, pedagogical and sociological perspective.