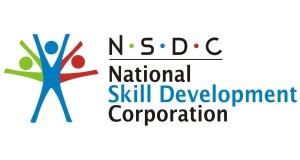 National Skill Development Corporation (NSDC) has signed a Memorandum of Understanding (MoU) with Sikkim's State Institute of Capacity Building (SICB) to standardise the skill efforts in the state. The youth will be empowered to take jobs across the country as the courses will be aligned to particular standards set by the industry in accordance to Sector Skill Councils (SSCs).
Students will be given skilled based training aligned to Qualification Packs (QP) and National Occupational Standards (NOS) developed by NSDC approved SSCs and pegged on National Skills Qualification Framework (NSQF). Training partners of SCIB will also align to QP-NOS of sector skill councils. SCIB will engage with NSDC funded training partners for skilling in the state.
A student will be given a joint certificate on successfully attaining pass marks in the assessment as per the guidelines, jointly issued by SICB, NSDC and SSC. The SCIB has been set up under the chairmanship of Chief Minister with the aim to skill the youth of Sikkim.
The SICB will execute skill based trainings by convergence of all ongoing skill development schemes of the state and centre respectively. Key schemes includes Skill Development Initiative Scheme, Aajeevika Skills, Employment Skills Training and Placement under National Urban Livelihood Mission (NULM), Skill based courses in Higher education / University, Skill training for inmates of State Prison, Recognition of Prior Learning (RPL), Operationalising of upcoming Multi Skill Development centres and tie up for training on transnational standards.
Dilip Chenoy, Managing Director and CEO, National Skill Development Corporation (NSDC) said, "This move is in line with the present Government's special focus on skill development. Sikkim has a very vibrant and hardworking youth and I urge them to avail this opportunity to get a skill certificate, thereby making a mark for themselves in the state and in the job market. Every state has huge role to play to achieve standardization in education and this is another step towards it."
Shanker Deo Dhakkal, Chief Administrator, State Institute of Capacity Building said, "We are delighted to partner with NSDC and expect this partnership to give a boost to skill development initiatives in the state.  We would like that every youth of this state progresses from the skill courses being offered and expect that the alignment of the courses to industry standards in making the youth more employable".