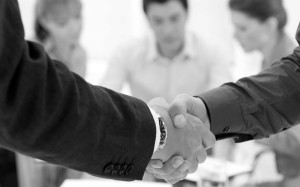 NIIT, provider of skills and talent development, has entered into a partnership with BSCA Akademik Pariwisata Denspar in Indonesia to offer multiple new-age career opportunities under the mastermind series, a programme designed to help students in the country to acquire skill sets for global career opportunities.
Under this partnership, NIIT will provide content, impart training for lecturers and conduct examinations towards the successful completion of the programmes. The Mastermind Programmes can be pursued along with graduation, thus allowing students to get a benefit of dual certification.
The programme has industry relevant curriculum mapped to international certification. The students are exposed to diverse technologies leading to better job opportunities. Not only the students, but also the Universities get an edge over the educational institutions. NIIT helps the Universities to design programmes mapped to the industry standards.
NIIT has been present in Indonesia for over 17 years and has made a contribution towards ICT education in the country. Sanjay Tickoo, Vice President & Head of Business Operations, International Education Business, NIIT Ltd, said, "We believe that our partnership with BSCA Akademik Pariwisata Denpasar will give a much-needed impetus, to introduce programs which will prepare Indonesian students towards challenging global career opportunities. The revolutionary Mastermind series provides flexibility to students to choose from a range of careers as per their interests and career goals. This partnership is a step towards our skill development mission in Indonesia."

Mastermind Series opens up exciting exit profiles like-Database Developer, Web Application Developer in Java & NET, Desktop Technician support, Network Technician, Windows server administration, Database administration etc.

br>