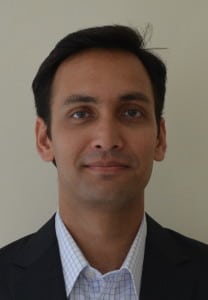 To create a bond between teachers, students and parents to find out the pain areas, CLink, a cloud-based solution by LearnOn Technology Solutions provide a platform that can be integrated into the existing pedagogy, freeing up teachers time so they can spend more time in preparing learning strategies for students
Give us the brief of the various reasons behind starting LearOn Technology Solutions.
As parents, we always wanted to be more engaged in our children's education than what the schools were able to provide. We realised that while most teachers wanted to really provide individual attention to students they were loaded with a lot of mundane and administrative work that didn't quite add any value to the students or teachers.
Classroom sizes were also another issue because with the limited time the teacher had in the classroom it was simply impossible to identify concept understanding for every student in the classroom itself.

While the technology available today did provide a lot of content for the teacher to use in the classroom, there was no way to identify learning levels and customise and distribute content based on those learning levels without changing the way the classroom was taught.
Therefore, we have developed CLink a cloud-based learning platform that can be seamlessly integrated into the existing pedagogy, automating a lot of the administrative work freeing up teachers time so they can spend more time preparing learning strategies and plans based on each student's learning level.
The product is supported by powerful analytics that will allow teachers, students, parents and management to understand various facets of a child's learning. Teachers can now start to identify the specific needs of every student through CLink, strengthening the bond between the teacher and the student.
What are the various difficulties encountered in doing business on ground level?
The schools we spoke to were all very much interested in implementing our product however, a major concern in getting schools to move to cloud-based platforms are the availability of reliable internet connections in general.
What is the market size of the services offered by you in India at present?
Experts have pegged the Indian education market to be 5.9 trillion in 2014-15 and growing fast.
What are the major benefits for organisations adopting your solutions?
CLink benefits all stakeholders involved in the learning process. Teachers can easily identify learning gaps in the classrooms, distribute customised study material based on specific learning levels. The automated assessment evaluations will free up a lot of teacher time and they can focus on developing learning strategies and holistic development of students.
Students will be more engaged because they will start receiving study material catered to their personal learning levels, no more heavy school bags since all the books can now be accessed from the tablet or the laptop, students will start taking ownership of their learning as reports will help them understand their strengths and areas of improvement.
Parents can continuously engaged in their child's learning and development through the automated reports, letting them know what was taught in class, what their child's learning levels are and how they have been progressing. Class diaries will be a thing of the past as teachers and parents can easily communicate through the notifications module. Parents can come better prepared for discussions with teachers with regards to their child's overall development.
For management CLink creates a platform to share best practices among teachers, over time the school will create a knowledge database of notes and question banks that will be of immense value for the teachers and students in the future. CLink facilitates to create a more engaged teacher-student-parent community which will bode well for the brand of the school. Implementing CLink will provide an opportunity to explore increasing class sizes without  impacting quality because a lot of the teacher time will now be free.
What is the Vision of your company for next two years?
Our Vision is to revolutionise the way technology is used in the classrooms by ensuring educators are equipped with solutions that allow them to provide the individual attention that every child deserves. In the next two years, we aim to implement CLink in 100+ schools in at least 50+ countries globally.
How you can differentiate your services from competitors?
CLink is a cloud-based platform that will work on any device (laptop, tablet or a desktop). Unlike existing services, Clink does not require students to purchase a new device to use the product. We are encouraging schools to allow students to bring their own device.
We believe that teaching methodologies followed by different schools are unique, therefore, CLink provides an open platform allowing teachers to easily create their own content and reuse existing content available at the school. Our Analytics will lead the path of making the methodologies even better since now the decisions can be based on data.
What are the ways of engaging the customers with you? Any special case study can you share?
Our training team regularly meets with teachers and the school management to help them understand the information from the various reports and how to maximise the product features to improve the learning experience for students. These sessions also provide feedback that we use to enhance product features.
What are the major stakeholders and sectors you are focusing on?
We are currently focusing on the K-12 segment.
What are the various initiatives taken by your organisation to emerge as a market leader?
We are constantly looking at ways to add features to the product that will make it easier for teachers and students to use. This is done through discussions with teachers and school management.
JMR Infotech was brought in as a key stakeholder in LearnOn to leverage their global footprint, they have clientele in 50 + countries and a direct presence in 22+ countries. With such an extensive sales coverage, we will be able to take this solution globally in a short span of time.

br>