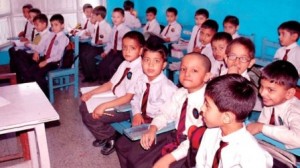 It is said teachers are our leaders who make students' career but what when they themselves fail to skill upon their language. This is the example of Punjab teachers whose students flunked the English exam, reason poor language skills of teachers. Out of 3,78,628 around 80,278, 10th standard government school students in Punjab failed the English examination this year which became a big issue of discussion in the education department.
Agitated with the teachers, Punjab Education Minister Daljeet Singh Cheema has summoned the teachers for the worst performance of the students. The minister was shocked to see the decaying level of English. Addressing the teachers at a gathering, Cheema highlighted that the teachers did not even know correct spellings of several words. He further added that the teachers have failed in his exam and empathised with the students.
The minister asked his staff to display the teachers' errors on a projector and asked them to explain the reasons for errors.

br>