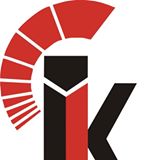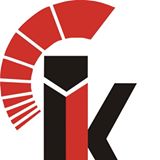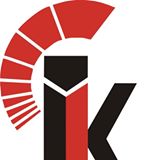 Aiming to cater to the internship and placement requirements of colleges and universities nationwide, Internkafe.com provides window of opportunity for students who come from small states. Amit Sohal, Founder, Internkafe.com shares with Elets News Network (ENN), how his company is connecting with colleges and universities situated in remote areas to help the students get the right job
Give us the brief of the various reasons behind starting Internkafe?
While doing MBA from Central University of Himachal Pradesh, we realised that for students like us, who come from a humble background and do not move out of their home towns for higher education, getting industry exposure is very difficult. The main reason behind starting InternKafe was to provide a window of opportunity for students who come from such parts of the nation where industrial exposure is comparatively low, but have the caliber if not more, equal to those who study in metro cities. The bottom line is to bring the industry closer to those who have the employability skills.
What are the various difficulties and hurdles encountered in doing business on ground level?

We try to connect with the colleges and universities situated in remote areas of the nation, therefore, we face a huge challenge of connectivity and how to spread awareness. Although we try to overcome these challenges through offline promotions and awareness workshops, still such difficulties remain and our team works hard to overcome these. There are times when students do not join the internship after being selected. I think that in the service sector, the biggest challenge is to predict human behaviour.
What is the market size of the services offered by you in India at present?
We aim at catering the internship and placement requirements of colleges and universities nationwide. In a short period of time we have managed to make our presence felt in many states and cities like, Himachal Pradesh, Ranchi, Jaipur, Bhubaneswar, Hyderabad, Punjab and Chennai. Our main focus will always be students in Tier I and Tier II cities who are comparatively less privileged in terms of exposure than their counterparts in metro cities.
What are the major benefits for organisations and individuals adopting your solutions?
As our tagline reads – "your perfect internship assistant", for students adopting our solutions we aim at brining to them internship and placement offers from the best of organisations in their respective field. On the other hand, for the companies as our client, we focus on bringing to them the best of employable talent from different corners of the nation.
What is the vision of your company for next two years?
Well, it can be said that our team is pretty ambitious for a rookie, but it's the enthusiasm of our team that keeps us going. In the next two years, we intend to connect with at least 60 per cent of students of the country covering Tier I, Tier II and Tier III cities. Our special focus will always be the students belonging to remote and interior areas so that they are sensitised to the corporate industry during their study period itself.
What are the various methods you are using to increase the visibility of your organisation?
Ours is a young company formed just a year ago, with a vision "to be the best information junction for aspirants and one stop total marketing solution for educational Institutes and connecting the students to corporate world." Our team members consist of young dedicated people from varied background who work remotely and are connected virtually. In order to spread awareness about our services, we are consistently active on social media. We also resort to offline advertisement through print media and education fairs.
How you can differentiate your services from competitors?
We customise our services according to the needs of the specific college and work closely with the colleges by way of appointing a campus ambassador, whom we select through telephonic interview.The campus ambassador keeps us informed about the activities and requirements of training and placement cell of his respective college and we purvey the best of internship and placement opportunities according to their needs. Moreover, we are the first movers in our field of profession who dispense plethora of services in the education sector under a single umbrella, ranging from internship, placements, to education fair, career counseling, expert lecture and educational tours and industrial visits.
What are the ways of engaging the customers with you? Can you share any special case study?
In a short span, we have managed to sort the attention of our customers, both colleges and the corporate. We have started a chain of education fair by the name 'ShiskhaTripaal.' The first ShikshaTripaal was held in Orissa in 2014, and we aim at organise it in different regions of the nation in the coming years. We have also partnered with IIT Indore, which is our training partner. We have engaged more than 40 campus ambassadors by way of our Campus Ambassador Programme from Hyderabad, Chennai, Bangalore, Jaipur, Ranchi, Bhubaneswar, Chandigarh, Himachal Pradesh and many more.These Campus Ambassadors work as our employees in their own colleges and also spread awareness about InternKafe through word of mouth which works as reasonable source of advertisement for us.
What are the major stakeholders and sectors you are focusing on?
We cater to the internship and placement needs of students pursuing their bachelors as well as masters in any stream; be it, management, engineering, media, hospitality, medicine etc. Besides college and university students, school students of class X, XI, XII, are also benefited from our education fair and career counselling services and educational tours. Colleges, universities and other educational institutes and companies and perspective employers for diverse fields of profession also come under the frame of our stakeholders.
What are the various initiatives taken by your organisation to emerge as a market leader?
I believe that big companies are made by humble dedicated people, and these are right adjectives for our team at InternKafe, 'humble and dedicated'. InternKafe team comprises of people who are located at different parts of the nation working as InternKafe's eyes, ears and mouth. Different initiatives like Campus Ambassador Programme, ShikshaTripaal, and Virtual T.P.O have only been possible and successful by the sheer efforts of the people working with us. Our customers can differentiate us from other players in the market by the quality of our services and the customised focus that we provide to each of our client. We bring to them an array of services in educational field on a single platform. In simple words, any problem in education sector has one answer, 'InternKafe: Career Solution Pvt. Ltd.'