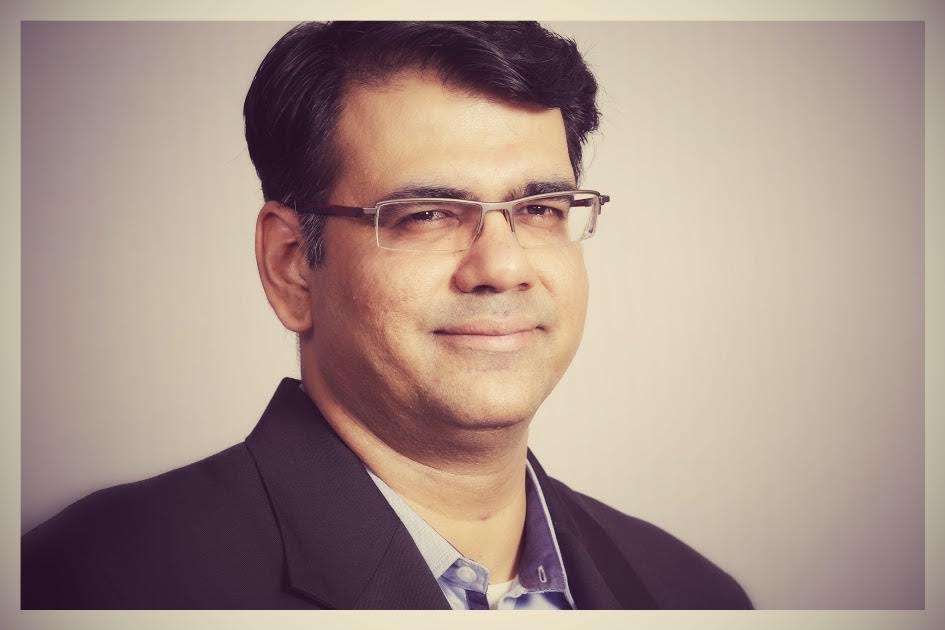 CrackVerbal provide support to the students while preparing for GMAT and GRE tests. Arun Jagannathan, Founder, CrackVerbal talks about establishing CrackVerbal as a destination for students aiming for top MBA programmes. 
What are the various reasons behind starting CrackVerbal?
In 2006, I started CrackVerbal to train Indian students by means of Indian techniques that made sense to them. I ended up designing the CrackVerbal curriculum from the ground and include every feature I saw as missing in traditional courses. This was where it all began.
CrackVerbal's initial delivery mechanism was through a two-day workshop that was taken by me and a few other instructors who were hand-picked and trained by me. The news about this small company in Bangalore spread very fast over the Internet, and soon students started to arrive from other cities such as Chennai and Hyderabad.
Shreekala Kurup, who as a PMP-certified project manager had spent close to 8 years at Hewlett-Packard, joined CrackVerbal in 2010.  The first CrackVerbal office was set up at this time, at St. Marks Road in Bangalore, with an initial investment of a few lakhs of rupees. As CrackVerbal's Co-founder and COO, Shreekala brought her expertise to operations and sales. As a growth-hacker, she worked in systemising the processes at CrackVerbal – from vendor management, to center administration. I continued to manage academics, new product development, and marketing at CrackVerbal.
What are the various difficulties encountered in doing business on ground level?
The biggest roadblocks faced in the initial stage were the ignorance of the nuances of the business sector. Though the corporate experience of many years was useful in setting up systems and processes, yet experimentation in sales and digital marketing was imperative in running the business.
The experimentation of starting remotely managed digital classrooms in Mumbai and Delhi did not take off at first.  So, we replaced the digital classrooms with virtual classroom offerings.
What is the market size of the services offered by you in India at present?
The reported number of students taking GMAT and GRE in India is around 30,000 and 85,000 respectively. However, each year, the number of students appearing for these exams is increasing. Most of these candidates also require help to apply to MBA and MS programmes the world over. We offer test prep and admissions services and so are a one-stop solution to students aspiring for a global degree. We estimate the market to be over Rs.100 Crore.
What are the major benefits for organisations and individuals adopting your solutions?
Besides classroom lessons from our trainers, we provide support to the students while preparing for the test. We have a dedicated student helpdesk number that is manned by our GMAT/ GRE faculty. From the perspective of our curriculum, we believe that students would benefit from our customised Indian test-taking techniques. The GMAT and GRE were designed for the American mind. However, the way Indians learn and apply their knowledge is quite different from them. At CrackVerbal, we teach strategies that work best for the Indian test-takers. CrackVerbal is one of the few Indian companies that believes in creating I.P and has invested heavily in creating copyright content and new products.
What is the vision of your company for next two years?
Our short-term goal is to establish our brand beyond Bangalore and Chennai by setting up classrooms in other metros such as Hyderabad, Pune, Mumbai and Delhi. We are not looking at just franchisee owners who will merely put in money but partners with an entrepreneurial mindset who are willing to take this in their regions. Alongside, we plan to invest in marketing our GMAT and GRE Online products to reach a wider audience. We are constantly evolving our product strategy to cater to students who were born in a digital era.
What are the various methods you are using to increase the visibility of your organisation?
The initial response to CrackVerbal was through word-of-mouth. Our early success probably helped us – we had a student who got into Wharton and another one who got into Harvard Business School. These initial successes not only validated the strength of the course offering but also helped establish us as a destination for students aiming for top MBA programmes.
The current marketing strategy at CrackVerbal revolves heavily around online media. We also have a very strong student referral and a robust following on other popular online test prep forums. Another strategy we've employed is to give away a lot of free material through videos, articles, online and offline events. We believe strongly in the goodwill. We also have a host of brand-ambassadors in the form of 1000s of CrackVerbal students who are studying at or have graduated from the top business schools.
How you can differentiate you services from your competitors?
The problem for a long time has been that most test prep companies, in an effort to scale up, have not paid attention to the faculty who teach. Our focus has been to get the best possible faculty. The trainers are either part-time faculty who are MBAs from top schools such as ISB or full-time faculty who have years of training experience. In both cases, Arun trains the faculty personally for a month before they start teaching. As a policy, all students attend a free class to experience the difference before they sign up for a course.
What are the ways of engaging the customers? Please share a special case study?
At CrackVerbal, we have a philosophy "Once a CrackVerbal student, always a CrackVerbal student." We believe that it is our responsibility to handhold the student till the time he takes the GMAT/ GRE and applies to an MBA / MS programmes. We don't believe in making our engagement transactional and so one of the core principles at CrackVerbal is to go beyond what is expected so our students are delighted by the experience.
I think the best stories are when students continue to stay in touch with us even after their MBA and MS. Many of them return to give talks and seminars to current students so they can share their experiences. We maintain a blog where we cover many such student stories so people can be inspired to achieve more.
Apart from having the right mindset, a large part of our success has been investing in the right processes and CRM systems right at the start so we can manage the entire student lifecycle.
What are the various initiatives taken by your organisation to emerge as a market leader?
CrackVerbal has emerged as the number one test prep company in Bangalore, ahead of larger and more established players. We have documented all our operational processes so we can easily replicate this model in other cities as well.  Apart from this, we have invested in creating new online products such as our GRE WordToonz App, and a taking platform.
"Exciting news! Elets Education is now on WhatsApp Channels Subscribe today by clicking the link and stay updated with the latest insights!"
Click here!