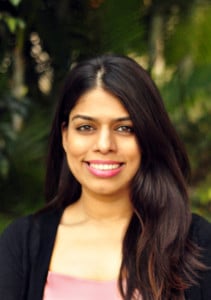 To help schools simplify their processes, Nidhi Mahule Kandpal, Co-founder, HOP!app developed a cross platform app that puts school, teachers and parents on a single platform. This new app helps to make interactions among the stakeholders simple and smart.
Give us the brief of the various reasons behind starting HOP!app.

We identified that young working parents, want to be involved in their child's education. But the irony of modern times is that though parents want to know and participate more, they have limited time at their disposal. We also saw that schools need a simple and effective way to communicate with the parents and to keep them up to date with the latest developments in the class.
Something which is currently managed though multiple mediums such as SMS, social networks and PTMs. These needs led to the conception of HOP, a cross platform app that puts school, teachers and parents on a single platform. With HOP, we intend to make interaction, collaboration and school management simple and smart. Building a support system that works for students at school and back at home.
What are the various difficulties encountered in doing business on ground level?
In any industry the people you work with make a lot of difference, especially if you are trying to do something new. Edtech has been making a huge buzz in the western teacher and student communities, but not much in India. Finding industry experts and getting their perspective on how technology can be integrated with the current teaching methods in India was tough.
Secondly, any new concept, especially related to technology takes sometime to gain acceptance. We found parents to be highly excited about the idea of being able to access school information, pictures and real time class updates in an app. But we did face some challenges in getting acceptance from technology averse schools that still trust the tried and tested methods.
What is the market size of the services offered by you in India at present?
The pre-school and K-12 market in India is pegged at USD 43bn. There are 1.5mn schools in India, of which 2,80,000 are private, unaided schools and pre-schools put together. That's the addressable market size. We are currently testing the market, while the concept has shown great acceptance in the early childhood education segment across tier 1 and tier 2 cities, the ERP features of the app makes it quite useful for the K-12 segment.
What are the major benefits for organisations and individuals adopting your solutions?
HOP brings schools, teachers and parents on a common platform. It engages teachers, involves parents and simplifies the school processes. HOP is a cross-platform, making it accessible through smart phones and web.
The app helps teachers connect and collaborate with parents, at the same time, gives them smart tools to organise their day to day activities like lesson plans, assessments and attendance. It gives parents a one click access to all the important school information and keep pace with their kids.
The real time push notifications, dashboards and reminders ensure that parents will never miss out on anything important in their child's schooling. HOP's features like in-app fee payment, admissions and emergency alert simplify the jobs of the administrative staff. At the same time, its interactive features like instant chat messenger and bag pack keep parents informed on what needs their attention.
What is the vision of your company for next two years?
At HOP, we want to continue creating smart education enablers that make learning interactive, engaging and efficient within school and beyond. We want to establish HOP app as a trusted brand name for both teaching and parenting needs. We are currently targeting at a base of 10,000 potential schools for the HOP app. We also plan to launch a parent engagement initiatives in the coming year.
What are the various methods you are using to increase the visibility of your organisation?
As we are a B2B organisation, we believe in applying more on-the-field ways of promoting our organisation. Our visibility is mainly through participating in seminars, school events and regular interactions with school management. However, to increase our visibility amongst parents and education influencers we have now taken up the digital marketing route as well.
How you can differentiate your services from competitors?
There are very few similar products in the market and the concept is still very new. Also, we are not just providing a product, but a solution. HOP app integrates with the current teaching methods and the current technology being used in a school. It is customisable and can be integrated with the existing ERP of the schools, making it easy for teachers and administrative staff to adopt HOP and continue using it.
What are the ways of engaging the customers with you. Please share any special case study?
Schools are our direct customers. We are working towards enhancing the visibility of the schools through the use of HOP app. We are also running a series of videos to help teachers and administrators use technology to enhance teaching and bring efficiency in their day to day work. Teachers and administrators are the ambassadors for any edtech company, the more they adopt technology the smarter will be the education system.
To engage parents, we have taken the social media route. We have also started working on parent engagement initiatives, which will focus on parenting and nurturing. The idea is to give parents a platform to share experiences form focus groups and get expert advice.
What are the major stakeholders and sectors you are focusing on?
HOP has been made with an objective to serve the education sector. We are focusing on school administrators, principals and educational consultants. We would like to primarily focus on private players. When we are ready for a very large scale operation, we shall move towards government sector and international markets.
What are the various initiatives taken by your organisation to emerge as a market leader?
Firstly, to be a leader we believe that knowledge and speed of execution are most important, which can only come from a talented and driven team. Also, we are continuously working towards making HOP, a comprehensive tool for all the school needs. While at the core, HOP is a communication and engagement app, the ERP and social feature upgrades are ongoing. The other important thing that we are doing and determined to continue with is building strong relationships with the customers. It is from them that we learn something new every day and implement it in HOP.