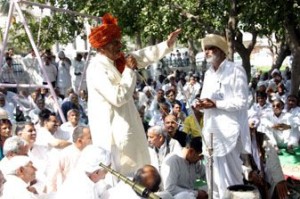 To contest the Panchayat Polls, the BJP Government had made it mandatory for the male candidates to have minimum education of class x for filing nomination papers and women and schedule candidates to have minimum qualification till class VIII.
On the mandate issued by the BJP Government, former Haryana Chief Minister Bhupinder Singh Hooda has claimed that 71 per cent of Haryanvis would not be able to contest panchayat polls if the state government's decision to fix minimum qualification for filing nomination papers was implemented.

According to Hooda, the number will exceed in the schedule castes category. He believes as many as 62 per cent men and 83 per cent women from SCs will not be able to contest the election. He emphasised that people should be informed about the laws 5 years in advance.

The BJP Government had decided to amend the Haryana Panchayati Raj Act, 1994, making it mandatory for candidates for panchayat elections to have basic educational qualification of class X.