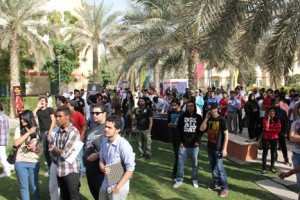 Dubai Future Champions Education week received much accolades by the education stakeholders for its new and innovative approach. The second edition of the education week marked a huge success among the participants. The programme was aimed to engage children with the unique heritage of their local area and raise their employment aspirations and introduced them to the variety of employment opportunities offered by the industry.

The initiative was promoted by the support of the Vice President and Prime Minister of UAE and Ruler of Dubai, His Highness Sheikh Mohammed Bin Rashid Al Maktoum and Newmarket Racecourses. Supporting the project, including the National Horseracing Museum, The National Stud, Tattersalls, TOPSPEC, and the Newmarket Equine Hospital, the education programme is an eye opener for all the stakeholders.
Under the programme the history of horseracing and the town of Newmarket was explored through the identification of famous landmarks. Breeding knowledge was then imparted during a guided tour of the National Stud. Biology and science information was imparted by Vets.
The week concluded with trip to the Rowley Mile Racecourse for racing, allowing the students to witness the programme's four legged subjects in action.