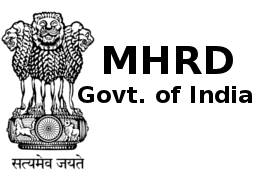 As a part of the overall process of bringing about change in the higher education sector, and improving access, quality, impact and equity in the Universities, the Ministry of Human Resource Development is in the process of reviewing the current research framework, efforts, opportunities, quality and output. A key imperative is the need to encourage and expand quality research in diverse fields.

For over two decades, the All India National Eligibility Test (NET), a competitive examination conducted twice a year by the University Grants Commission (UGC) has been the basis for the Research Fellowships, currently almost nine thousand that enable students to pursue M.Phil and Ph.D programmes.
The Non-NET Fellowship Scheme was introduced by the UGC in 2006. It is presently limited only to fifty institutions including Central Universities and those with Potential for Excellence. Almost thirty five thousand students are presently availing these Fellowships.
The Ministry of Human Resource Development has from December 2014, enhanced the support provided to Research Fellowships based on the NET. Junior Research Fellows will receive, for the first two years Rs. 25,000/- per month and 30 per cent House Rent Allowance (HRA) as well as a contingency grant for each year. Senior Research Fellows will receive, for the next three years Rs. 28,000/- per month, 30 per cent HRA and a contingency grant for each year.
The Government has decided to establish a Review Committee to go into the issues related to the research fellowships provided by the UGC, covering both NET and Non-NET fellowships. The Review Committee will submit its report to the Ministry within December 2015.
Amongst the issues entrusted to the Committee are:
The feasibility of enhancing the number of NET fellowships, which are merit based
Establishing a transparent system of transfer of fellowship amounts each month to the Non-NET fellows, which is presently being done on a reimbursement basis, and without the Direct Benefit Transfer mandated by the Government
Bringing the benefits and opportunities of the Non-NET fellowship scheme to a larger number of Universities, including State Universities
Considering economic and other criteria for eligibility for non-NET fellowships
Recommending guidelines for the selection, coverage, award, and administration of the non-NET fellowships.
Irrespective of the recommendations of the Review Committee, all existing and continuing fellowships, NET as well as Non-NET would be continued. There will be no change retrospectively.