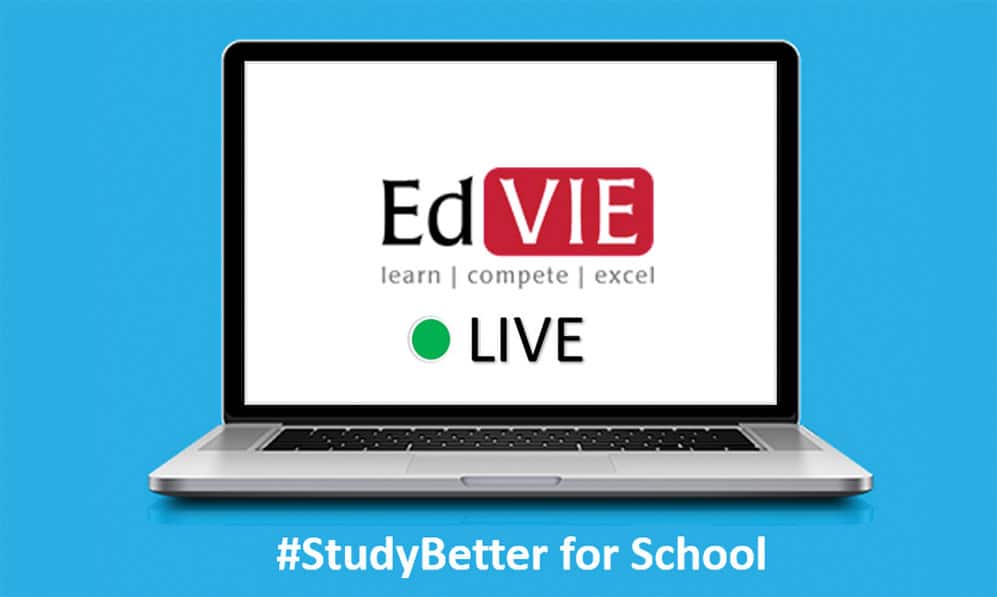 Harish Malladi, CEO, EdVIE, talks about how concepts of Math and Science can be instilled through innovative learning online that his start-up, EdVIE practices
Give us the brief of the various reasons behind starting the venture.
EdVIE is a product of Enlume Technologies Pvt. Ltd, an IT services company. EdVIE is the fruition of a long-standing dream of a group of engineers who knew first hand the importance of a strong foundation in science, technology, engineering and math (STEM) subjects for a successful career.
Our journey from small towns of Andhra to Silicon Valley, is credited to the education we received in our schools and colleges. As is the case with most lower and middle class families in India, we also got success primarily because of education.

We started Edvie, because of our passion for and emotional bonding with Education. By leveraging power of Internet and technology we want to bring effectiveness and efficiency in the field of Education.
What are the various difficulties/ hurdles encountered in doing business on ground level?
When we set out to enter the Education domain, we found many problems not only in the delivery but also in content and learning resources for STEM subjects. There is a huge gap between the level the students are studying at and the level they are tested on, in competitive tests.
These are bigger problems which are being overlooked by most of the education providers whether online or offline. Technology startups are trying to give quick-fix solutions which may be good now but may not be valuable for a student in the longer run.
A change of approach was needed; rather than working on a tech solution, we started approaching it from an academic standpoint.
This was the biggest challenge which was in front of us. Building a content which can bridge the gap and lay a strong foundation to prepare students to handle the competitive future.
We took the harder road, studied various curriculum, spent time with school principals, teachers and students to build our own integrated curriculum. More than 100 schools and 20,000 students in India have adopted our Math and Science curriculum which help them prepare for a bright and successful future in STEM areas. Our curriculum is suitable for students studying in State, CBSE, ICSE and IGCSE curriculum.
Having a parent technology company in Enlume, it was not difficult for us to build the technology to solve the problem of delivery of our content and teaching resources to students at right time and at right place.
What is the market size of the services offered by you in India at present?
The market size of online education in India is $20 bn which is expected to touch $40 Bn in 2017. Families, especially in Tier 2 cities have high propensity to spend on Education, as it is believed to hold the passport for a successful future and good life. Major driver for Online Education is penetration of Internet and increasing network speeds, which interestingly also become the limiting factors.
In coming years, with increased actual internet speeds and fading resistance for learning on internet,/,l, the market will grow at a much faster rate. With introduction of 4G networks on Smartphones, we can expect that the mobile segment will grow faster than the desktop segment.
The major benefit for organisations/individuals adopting your solutions?
All of us may know or hear about students who did exceedingly well upto 10th Grade but started scoring low in 11th and 12th Grades, resulting in increased stress and low confidence. This is because of the disparity between the difficulty level in lower grades and in 11th and 12th grades. The difficulty level and bandwidth of the syllabus covered in higher grades increase upto 10-15 times. Creating a situation of shock and stress for students.
When students join Edvie Courses, we equip them to handle the increased difficulty with the help of our curriculum, Live Classes, Online testing and mentorship. Our online LIVE Classes are conducted by experienced, qualified and well trained teachers who take students from Basic to Advanced Level in a gradual way.
Within short period of time, students start feeling confident and start scoring better in their school exams. In longer run, our students achieve highest success in competitive exams. In last academic year, one of our students achieved AIR 1 in NAO Olympiad, he is going to NASA's Kennedy Space Station for 10 days. Vivek has promised to bring back lot of pics and selfies.
The vision of your company for next two years?
We want to establish ourselves as a dominant player in online STEM education in India. We will be expanding our course offerings in STEM subjects and will enter into different markets and market segments. We are working on making our courses available on multiple devices and platforms. We want to do all that but our prime focus will remain on making students fall in love with Math and Science so that they handle the future competition and challenges better and go on to solve world's problems.
We have recently launched India's Biggest Test Series in Math and Science, with more than 345 structured practice and revision tests on each topic and sub-topic. The test series will culminate in Feb 2016 with 3 All India Competitive Exams in Math, Physics and Chemistry. Toppers will be awarded attractive prizes and scholarships.
What are the various methods you are using to increase the visibility of your organisation?
Apart from usual online and offline marketing activities, we extensively do Educational events in housing societies, corporates and schools. Each of our events provides learning opportunity to participating students and parents.
Last summer, we conducted Online Summer Camp with Live workshops in Vedic Mathematics and Science Experiments. The Summer Camp was a huge success with thousands of students joining us for the workshops.
All our educational events create huge brand equity and word-of-mouth for us.
How you can differentiate your services from your competitors?
Our core of strong, well-researched and comprehensive content and our course structures differentiate us from others. We understand the importance of LIVE exchange between students and teachers, hence all our Classes are conducted LIVE so that students can actively engage for a permanent learning. Our classes are conducted in a group creating an atmosphere of collaborative learning. Small batch sizes enable us to give personalized attention to each student.
Our students go on a journey of holistic learning through Live Classes, structured Online Tests, Performance Insights, Mentorship and Peer exchange.
We provide a set of 6 books in Math, Chemistry and Physics to our students, which only a few other players are giving. Our students love coming to our classes because they establish a bond with their teachers and their classmates.
Ways of engaging the customers with you. Any special case study?
Student engagement is the central idea in all our courses. We train our teachers to engage with students using different engagement tools like whiteboard, chat, feedback, direct prompts, audio and video sharing. After every class, students have to finish their online Homework to ensure that the learning has taken place. Every week students have to take a revision test covering the syllabus of the week and every Month there is a Monthly exam they have to take, all to put enough practice for a permanent learning.
We conduct Online Parent Teacher Meeting, which we believe may be the first time in India and in world also.
We want to benefit every student who joins us, even if they do not buy any of our courses. We offer one Free Weekly test containing 30 Qs in Math, Physics and Chemistry.  Every student get access to 35 Weekly tests when they Register for free with us. Within a span of 6 months, we have got 45,000 students registered with us.
We interacted with many students this year who told us that they scored higher in their school exams because they took Free Tests last year. This is something which really makes us happy.
What are the major stakeholders and sectors you are focusing on?
We focus on STEM Subjects in online education sector. For us, students, parents and schools are the major stakeholders.
What are the various initiatives taken by your organisation to emerge as a market leader?
We do a lot of market development activities not only in cities but also in satellite towns and remote areas to train teachers and students on how best to use internet for learning with their limited resources. We are working on innovative technology to make it easier and more affordable for students everywhere to access our courses from multiple devices with limited resources. We are also looking for right funding partners to scale up our operations and reach.
The world is undergoing dramatic changes as we know it. Great things are happening in the field of Education, which is all set to change tremendously within a decade, or may be sooner. Starting early, we want to be among those who will lead the change.

br>