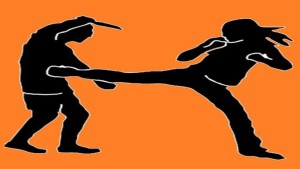 With the national capital labeled as the most unsafe city for girls, the Delhi Police had initiated Self-defence training camps in schools and colleges in the city to empower students and now to make it accessible further, it has spread its wings to Delhi University's distance education wing, an official informed.
"The Gender Sensitisation Committee (GSC) is organising a Self-Defence Training Programme for girl students in close collaboration with Delhi Police. The training shall be organised in batches for 10 days till April 2016 and shall be held at three venues," a senior official of DU's School of Open Learning (SOL) said.

"Earlier the training was limited for the girls studying in regular colleges but now we have decided to extend it to SOL too. Though the students here do not attend regular classes but self defence training is important for girls to survive in society," he added.
The Delhi Police had set a target of training 1,00,000 women in self defence at the beginning of this year and nearly half of the target was already achieved by the month of June. The training programme will be free of cost for the students.
"At the end of the training programme two certificates shall be given from School of Open Learning and Delhi Police," the official said.
The Self-defence training programme, deployment of additional police, anti eve-teasing teams and emergency response vehicles are some of the fresh steps taken by Delhi Police for the safety of girl students in DU.
Police pickets have been deployed at strategic points to prevent and detect crime in the campuses, Emergency Response Vehicles and Quick Response Teams, Mobile and foot patrolling have also been intensified in the campuses of the university to inculcate the feeling of security among the students.