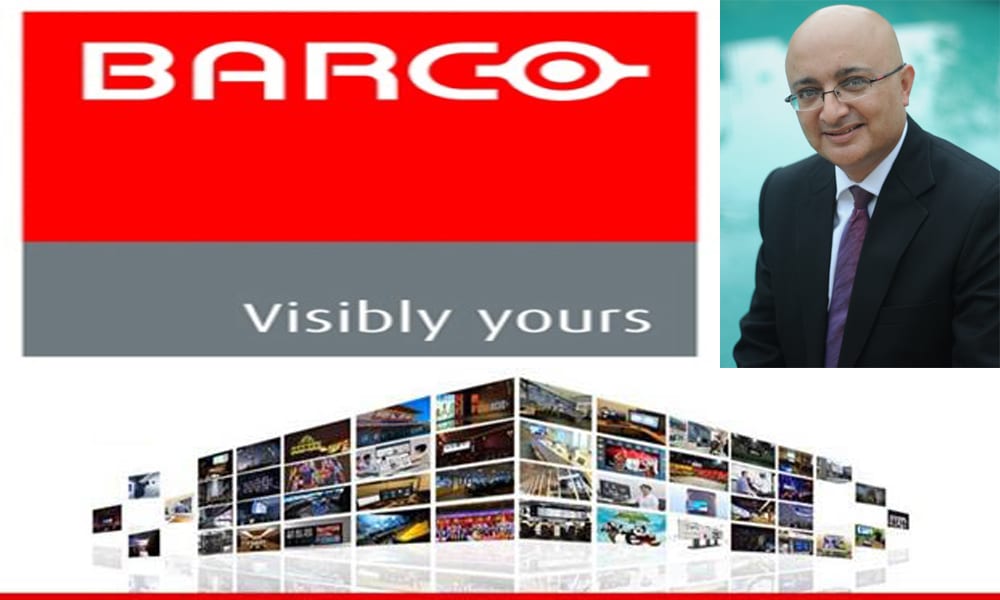 In a recent development, Rajiv Bhalla has been appointed as the Managing Director for Barco India, a global leader in visualization technology.
Rajiv is an industry veteran, armed with a BE(Electronics) degree and MBA, and has more than 22 years of senior leadership experience in technology organizations like Thomson Consumer Electronics, Microsoft, NEC and Intel. He has a deep understanding  of the B2B and B2C aspects of the business.
Rajiv as the new MD, will help formulate and execute business strategy with the goal of tapping into India's enormous potential and expand Barco's local business presence. He will also be the legal representative of Barco India, fulfilling all legal, regulatory and statutory obligations ensuring compliance with local legal, safety, environmental regulations as well as company directives and guidelines.
"India is at an exciting inflection point for accelerated growth led by the government's focus on Smart Cities, Digital India & Make in India. I am excited at the opportunity to leverage Barco's heritage of technical and operational excellence to accelerate a new era of growth and innovation" Rajiv Bhalla said.


br>