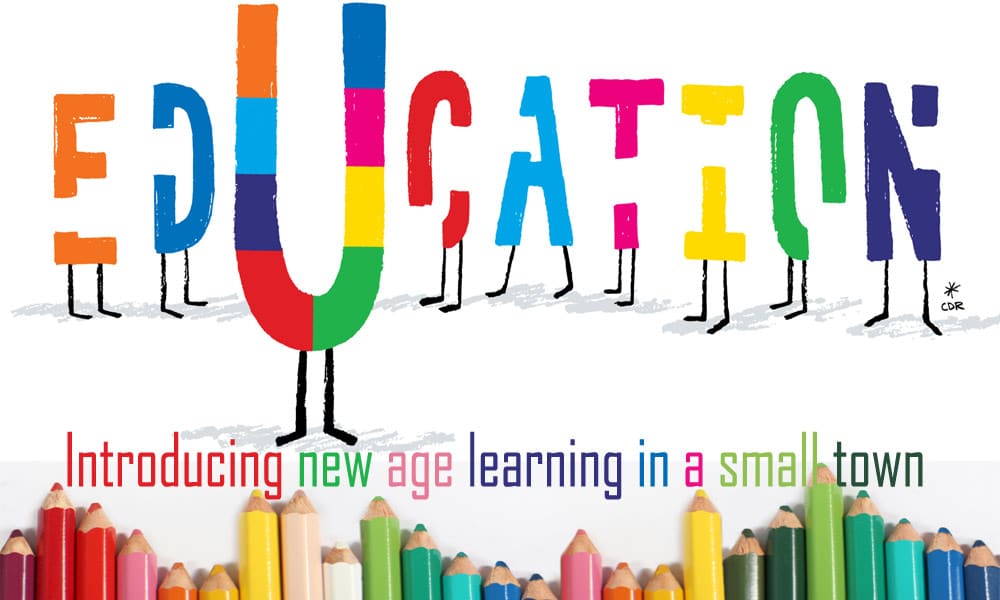 It is an undeniable fact that children in big cities and those in small towns deserve the same quality of education. But running a new age private school in a small town in India is equivalent to organizing a professional league football match in an ice skating rink where the players would skid and slide more than run or field a goal. These school leaders have taken the initiative to set up schools in the hinterland with a vision to provide new age education to the children there. But in this process these entities face their own set of challenges which they have to circumvent on their own with little help from the state education department.
Education leaders in the hinterland in the process of introducing new age education is pushed to the wall by local politics and society mores that pressurize the school in favour of 'doing things the way they have always been done' and that anything new and modern is suspicious and unsuitable. The illogical demands for more home work, zero perception about concept learning, no tolerance for activities writing them off as waste of time, and falling back on the rote memory system of learning keeps coming back much to the disappointment of the school leaders.
These schools are working in an educational environment where there are not enough qualified teachers to provide a true specialist in every subject. Moreover, the loss of one teacher through relocation or government placement can leave a hole that is extremely hard to fill. It is most common that school leaders employ staff that are not optimum for their jobs but instead represent the best available in the locality at that time. Teacher skilling and up-skilling is an issue due to lack of professional resources and therefore the school has to opt for trainers from the cities.
With power outages and erratic internet connectivity these schools which are trying to provide to their students an environment conducive to digital learning are unable to harness the full potential of their intentions for the children. Salient features which are common to all city schools like a wi-fi campus and digital classrooms become a struggle in the small towns.
Geographic remoteness is difficult to cover with internet, Skype of video conferencing and the schools that have set up operations in the remote areas cannot participate in large established inter-school activities and events. These isolated schools and educators simply do not have the opportunity to develop the professional connections and develop relations with larger school groups where there is an opportunity for peer learning and sharing of ideas.
It is also irrefutable that the government schools or the government sponsored schools have not been able to provide quality education to the children. So the author feels that education provided by these new age schools would really help to mainstream the children of the small towns and that these entities could perform miracles with little governmental support. They have already traversed and reached out to the children in smaller towns with high quality education, crossed the barricades of parental disdain of the modern ways of teaching and learning, a little more ironing out and these institutions would be ready to make a difference to the education environment in their areas.
The author of this piece, Rupamala Singh, had given up a corporate job to establish a secondary school, Hayde Heritage Academy, with her husband, Lt Col Kunwar Ajay Singh, a retired army officer in Kotdwara, a foothill town in Uttarakhand.