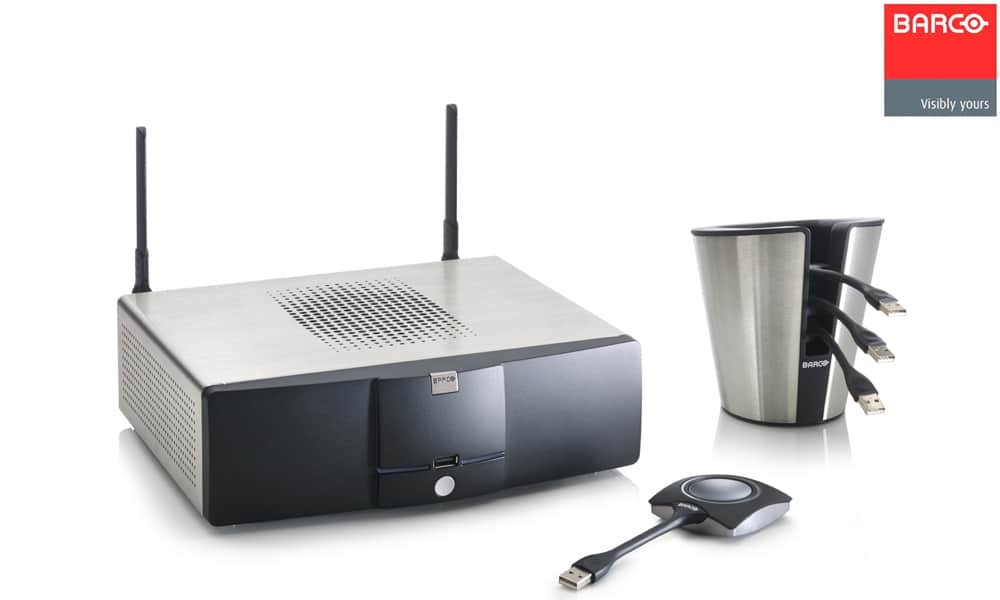 Imagine a board room undergoing a high-octane deliberation on a proposed business strategy with datasets from various divisions in multiple avatars, or an intense huddle over the proposed features of a new product seeking inputs from various quarters or a routine admin review of an institution…
No single presentation, howsoever meticulous or elaborate can fit in the requirement of a live ideation. No amount of standardization works either, as different people have different preferences, the way they see through things and want to present in the way they want, something so very important for the free flow of innovation. The real time culling of ideas from various sources during the course of deliberations adds another layer of complexity. With a regime of multiple set of computational devices setting in, this real-time, multi-user, multi-device sharing of ideas in multiple formats seem to be a difficult proposition.
Barco – a global technology leader of Belgian origin, that develops networked visualization solutions for entertainment, enterprise and healthcare markets has come up with a hands on solution, in the form of ClickShare.
As the name duly resonates, ClickShare makes the video/projecting system of the room shareable. Everyone sitting in the room, with the due access codes can thereby become the Presenter. People can take charge of the presenting system and display their visuals as they contribute to the deliberation. Like the good old micro-phone buttons in a conference room which made a user audible, ClickShare can make it even visible on the screen.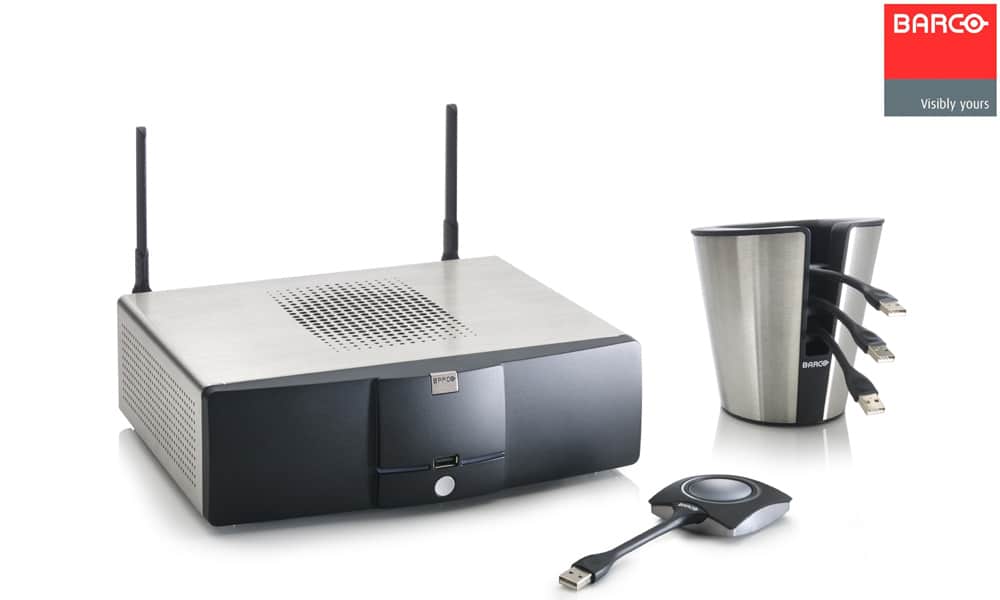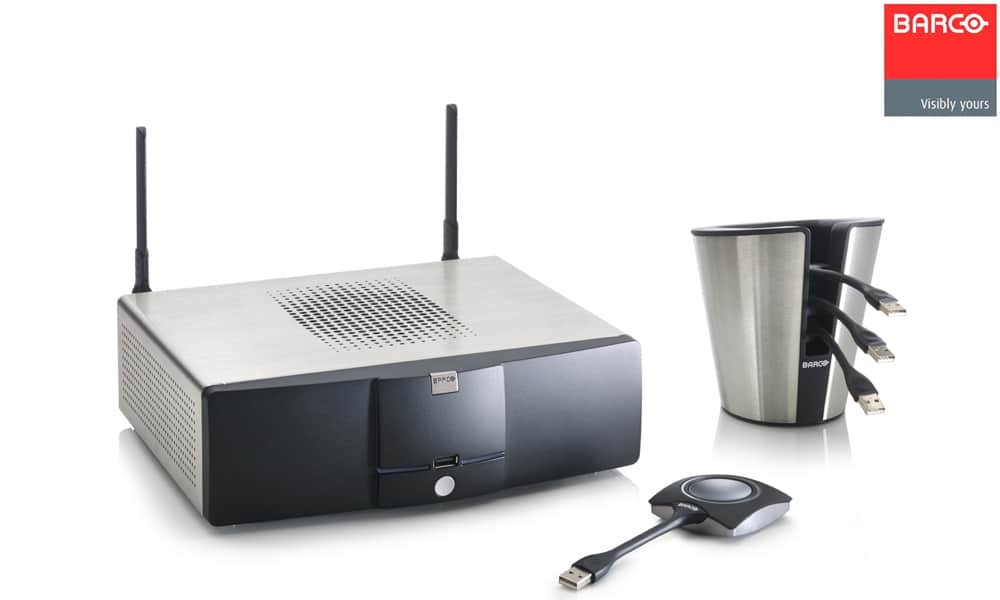 The CSC-1 Base Unit brings about a complete ClickShare collaboration experience by enabling to display the content of up to 4 users simultaneously. 64 buttons can be wirelessly connected to the Base Unit, ready to share. Furthermore, perfectly synchronized sound and video ensures that movie clips can be optimally enjoyed. Moreover, dynamic content from iPads, iPhones and Samsung Galaxy devices can be shown directly on the screen using the specialised apps. A ClickShare CSC set consists of a Tray, four buttons and a Base Unit. Additional items are sold separately.
The ClickShare Universe
Buttons
Button are dongles which can be connected to the USB-port of your PCs or MACs. Simply pressing in the buttons make it shareable.
Mobility
For iPads, iPhones or Android devices, you just need to get hold of the ClickShare app to share. It can thereby be a good use-case for a smart classroom demonstration as well.
Video and audio
The system can play videos at 30 frames per second (higher than the worldwide standard for movie theater film projectors at 24 fps), with sound through the meeting room's AV system.
Zero installation
ClickShare intends to keep things as light as possible. It has been designed as a zero footprint application, which leaves no 'software' on the client PC or MAC. Just plug the buttons and share.
The engineers of ClickShare have gone a level ahead to ensure the fidelity of this toy. They have gone overboard in using both the 2.4GHz and 5GHz bands simultaneously to guarantee a great wireless connection at all times, which has remained a pain point across even the best board-rooms, specially in this dusty part of the world.
Barco's ClickShare worked well at the eletsLABS and we found the actual performance closer to the claims. The product certainly can be recommended for a try by all those organizations which want their collaborative meetings to be really productive and keep away the logistic nuisance of moving back and forth struggling with the VGI Cables of the projector et al.
"Exciting news! Elets Education is now on WhatsApp Channels Subscribe today by clicking the link and stay updated with the latest insights!"
Click here!