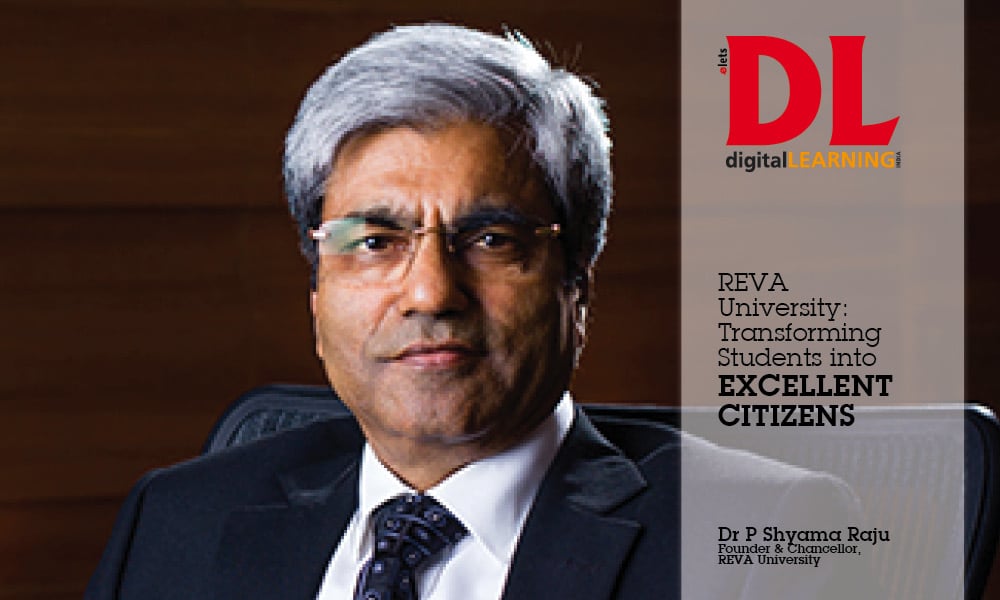 The Founders of REVA University believe in the motto of 'Knowledge is Power'. Driven by philanthropic vision and a missionary zeal, the campus is built to transform students into outstanding citizens. Dr. P Shyama Raju, Founder & Chancellor, Dr. V G Talawar, Vice-Chancellor, Dr. S Y Kulkarni, Principal Director-Academics, Dr. N Ramesh, Director-Planning, REVA University, share the University's placement programme, skill development courses and collaborations with international universities
Tell us about REVA University.
REVA University was established under the Government of Karnataka Act 80 of the year 2012 at Bengaluru. Presently, we offer five Engineering programmes and run programmes in Law, Architecture, Humanities, Science, Life Sciences, Biochemistry and Biotechnology. Right now, there are nearly 12,000 students in our university. Our campus is spread across over 47 acres with proper infrastructure facilities. Our aim is to provide quality education.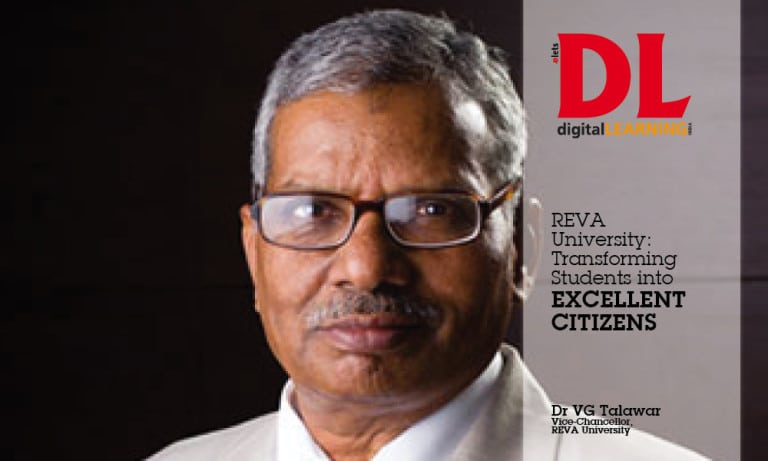 What is the University's vision? How do you want the University to be in terms of quality and standard?
REVA University aspires to become an innovative University by developing excellent human resources with leadership qualities, ethical and moral values, research culture and innovative skills through higher education of global standards. We aim to provide student-centric learning environment through innovative pedagogy and education reforms;
? To encourage research and entrepreneurship through collaborations and extension activities;
? To promote industry-institute partnerships and share knowledge for innovation and development. Moreover, we want to focus on research. We are working on various research based projects like nano-technology and even bio-sciences.
In what ways is REVA University different from its competitors? Though the University is at a state level but our collaborations are with most of the Universities with global repute like University of Florida, California and Alabama. We also have faculty exchange programme, students exchange programme and also collaborative research with all these Universities. Apart from this, we also do collaborative consulting for them. In order to become truly international, we have students from other countries like Nepal and Gulf. Therefore, though our jurisdiction is only limited to the state but if you look at our working and our collaboration it is truly international in nature.
Though the University is at a state level but the collaborations are with most of the universities of global repute like University of Florida, California and Alabama. We also have faculty exchange programme, students exchange programme and collaborative research with all these universities. Apart from this, we also do collaborative consulting for them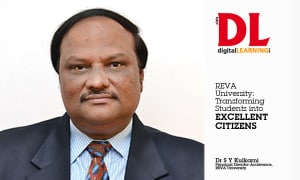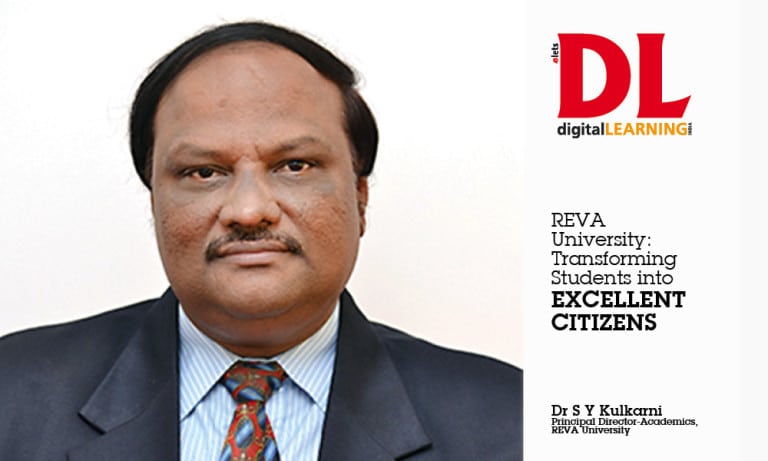 What would you say about the Campus Placements of your University?
The Training & Placement Cell of REVA University is the chief facilitator for the students to obtain placements best suited to them and primarily liaisons between Industry and the Institute. Its goal is to provide world class training to students. The Cell has emerged as a favored destination for many national and international organisations who come back year after year to recruit fresh talent nurtured at the University.
Therefore, our Campus Placement is very high-quality. Nearly 100 MNCs and other companies visit our University every season. This year, we have reached almost 100 percent placements with our eligible students.
With India giving special importance to Skill development, what all are you doing as far as hands-on training and skill development are concerned?
We first try to identify what are the skills required by the students to become proficient Engineers and good professionals. In a way, all these skills are incorporated through our curriculum and are delivered to the students as and when required. REVA University is known as the centre for excellence in skill development activities for the Government of India. In the premises, many students are undergoing skill development activities.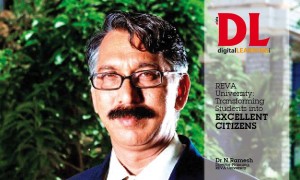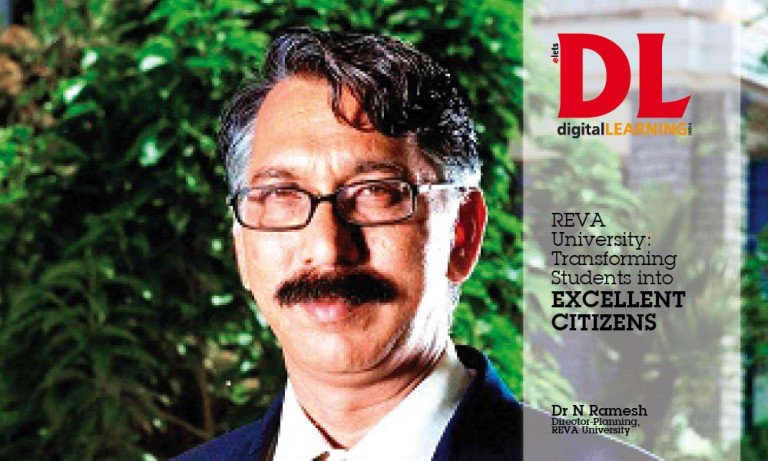 Can you tell us about the faculties enhanced by Skill Development?
Firstly, we enhance the mechanical skills of our students. We also have programmes like CAD/CAM and other IT-related skills are there to enhance the working abilities. We have programmes, even for our management and commerce students. Not only this, we have several skill development courses for our Banking and Finance students.
What is the teaching strength in your institution?
Highly qualified, experienced faculty members and scholars from reputed national and international institutions along with industrial and business experts have contributed in preparing schemes of instruction and curricula for these meticulously designed programs. REVA University strives to strengthen its team of committed faculty members and staff who ensure that the journey of enlightenment progresses smoothly for every student. For this, we have more than 600 teaching staff. Including our non-teaching staff, we are a 1000 plus workforce.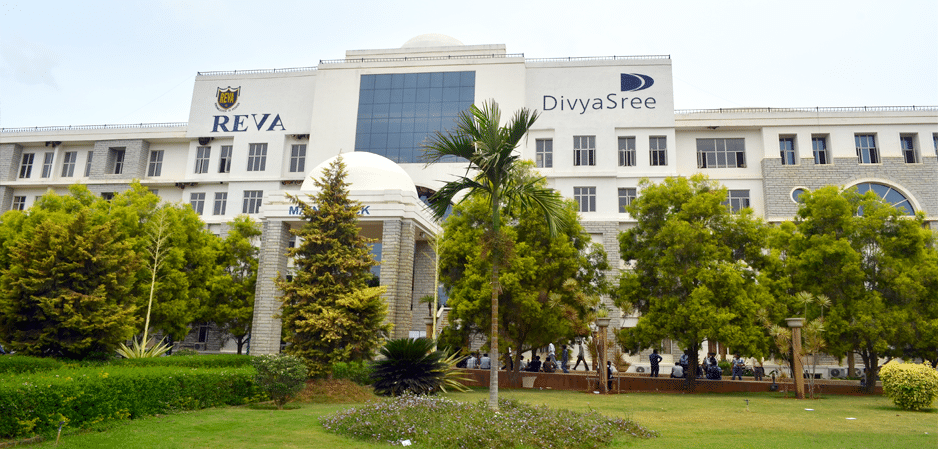 What are you doing towards upgrading the quality of the faculty, as the University has to be at par with the industry standards?
We have a lot of faculty development programmes for our teaching staff as well. We are continuously working towards filling-in the gaps between the skills that are required and what we are capable of. We see to it that our faculty members are made more comfortable, more capable and more confident. Once we have groomed our faculty members, it automatically percolates to the students.
How are the faculty trained by the University?
We do it in two ways. One is in-house training and another is outside. We send our members outside after identifying training places