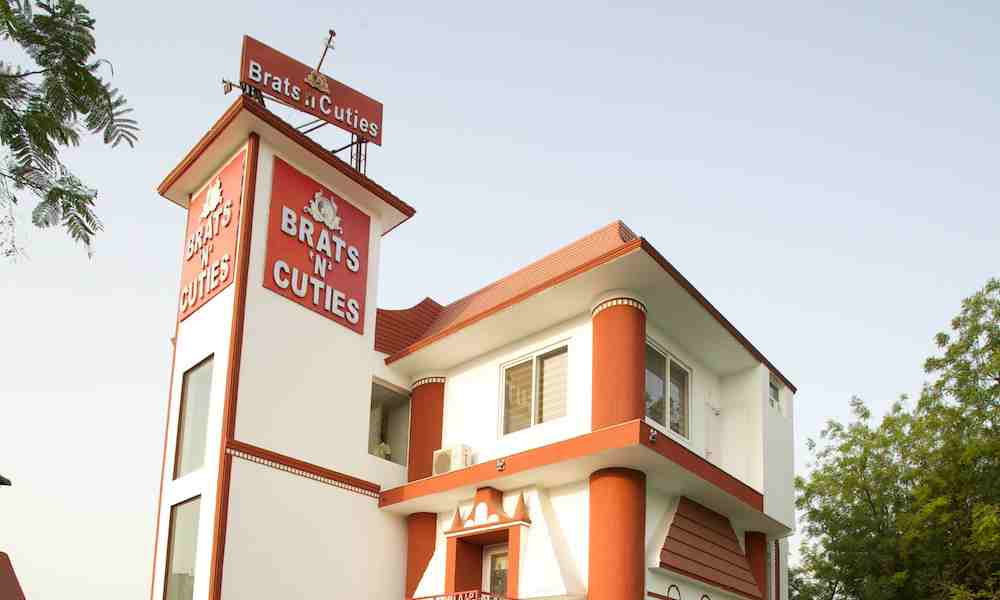 As a challenging world awaits students in big schools, the time spent during preschool stage is acquiring immense significance with each passing year, Elets News Network (ENN) examines why preschools like Brats n Cuties are making a splash.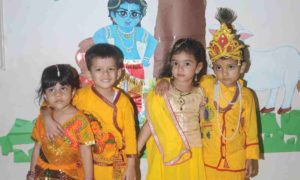 Gone are the days when early years of childhood were wasted at home, learning barely anything worth a child's actual benefit.

With a challenging world awaiting every student in schools, the time spent learning in preschool has acquired significance over the years.
With the concepts of holistic development of children gaining ground among top schools and colleges, preschools like Brats n Cuties offer you a big sigh of relief. It's a home away from home for your children where they grow up learning everything that matters, without missing on the real fun.

Lots of emphasis is being laid on the holistic development to prepare children and making them future ready.
Brats n Cuties Focuses on – All Round Growth Programmes
Toddler's Programme (For 18 months and above)
Since the school believes early learning goes well beyond childhood, it has a toddler's programme especially designed to accommodate children, irrespective of their physical stage or level of skill learning.
2's Programme (For children aged 2 and above)
Two years old are highly active and interested in objects and people around them. Brats n Cuties' Pre-Nursery programme provides structural guidance to every child so that he or she learns to share, gets along with others and performs tasks requiring a longer attention span.
3's Programme (Nursery Age: 3 years and above)
At 3 years, children are capable of solving problems and may even have learnt to recognize alphabets, numbers and basic concepts.
4's Programme (Prep Age: 4 years and above)
At this stage formal learning begins with the classification of subjects like English, Maths, Environmental Science and Hindi. There are series of well-planned and carefully graded term books to fulfil all educational needs at this tender age.
The Group's Philosophy
As one of the top preschools of India, Brats n Cuties emphasizes on children's overall development by offering right environment and right stimuli. The school believes the elements for proper learning include an environment that is free from fear and stress and a feel of being valued while having lots of fun. It balances academics with activities giving vent to creativity and inquisitiveness.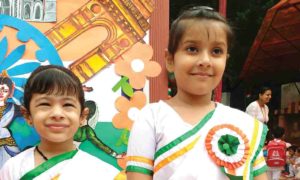 Active and Curious Children
As children reach two years of age they turn quite active and are full of curiosity to explore almost everything around them. With physical and mental development taking place at a rapid pace, they want to be noticed for whatever they perform. And, the pre-school takes care of all this in the daily routine.
Colourful, Chirpy yet Cultural Days
Each day, at Brats n Cuties, begins with the devotional experience, with rendition of Gayatri Mantra (the revered mantra from the Rig Veda) and the school prayer.
Singing rhymes with actions in groups, identifying body parts, colours and oral counting are part of oral interaction. Child initiated activity-based learning takes place throughout the day, ending only with a set of story time, puppet show, dance, music, splash pool and similar things.
It is meant to create an environment where each child feels special, valued and has lots of fun.
As children learn to communicate with those around them, their games become more group-oriented and challenging, some of them involve them in activities like dressing up, clay molding, building blocks etc. Illustrated books help children evolve into creative individuals than being just another inquisitive little souls.
Preparing Kids the Brats n Cuties' Way

The school's methodology is an amalgamation of tried and tested Indian teaching methodology with the Montessori system, a child-centered educational approach based on scientific observations of children from birth to adulthood. This, in turn, is integrated with novo technologies and innovative teaching tools which are developed with constant R&D of consultants and teachers.
Since experiential learning is most adaptive at this age, the school curriculum involves such projects and themes.
At Brats n Cuties, as an early childhood educator, the approach followed is devised from a host of resources and includes facts from theories on early childhood, an understanding of the development of child and the kind of experience they have had with the children in diverse learning environments.
STRUCTURAL PEDAGOGICAL APPROACH FOR LEARNING
The curriculum pivots around a tri-way learning methodologies in which teachers, parents and the tiny-tots are equal participants.
Distinct Teaching Methodology – The school has holistic approach towards education of toddlers
INNOVATIONS IN EDUCATION DELIVERY
Edudrama – The school has been the pioneer of introducing Edudrama and unlike how other schools have tried to morph it by dramatizing the stories only. Whereas edudrama's scope of learning is an enchanting experience, which enhances linguistic skills, awareness, voice modulation, facial expression and imagination.
Tablet based Learning – It helps the school to keep the kids abreast of latest trends in education.
Themes and Projects – The monthly themes and projects build awareness about environmental issues and provide an opportunity to get hands on experience of concepts through the activities.
The school organizes various events to provide a wide exposure and fun to the tiny-tots.
Educational Trips – Widen the horizon of thought process of the child.
Your Child's Second Home
To churn out the well groomed portals through experiential learning, stage exposure, personality grooming sessions, phonics and dictions, activities are held to improve fine and gross motor skills. Special stress is laid on developing physical endurance of the child.
Prime Concern – You Child's Safety It is ensured that security of the children is of utmost importance at all times. Strict supervision is observed when children are outdoors in the play area. Regular video recording is done of learning rooms, corridors, play areas, entrance and exit, besides frequent assessment of security measures.
Check-ins and Check-outs – Every child is signed in and out of the school with a digitally maintained check-in system that has a unique id assigned. A pre-designated pickup consent list, with photographs of the authorised people including parents is strictly followed while the child is being handed over at the time of dispersal from the school or at the drop point.
Attendance at Regular Intervals – Teachers take attendance in the learning rooms after the check-in and thereafter at the end of every activity outside the learning rooms.
Health and Hygiene Every child is provided with the healthy, hygienically prepared, nutritional meal readied from the scratch using freshly sourced vegetables and dairy products, which is extremely essential for their overall well being.
Since children spend a considerable amount of time at the premises, hygiene is maintained on the campus and the fumigation is done regularly. The washrooms are kept spic and inspected after every few hours.
Grooming Kids Holistically
Brats n Cuties nurtures a holistic approach for educating toddlers. The main idea is to groom children in a way that they develop good communication skills; self confidence while embracing moral values, says Deven Khullar, Chairman, Brats n Cuties, a group of Preschools, in conversation with Elets News Network (ENN).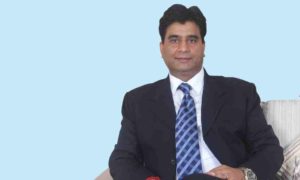 What are the Genesis of the Brats n Cuties Group of Preschools?
Brats n Cuties genesis was pivoted around providing the children of 21st century of India a world class facility in terms of ambience, and infrastructure that evokes self-exploratory learning and it prepares the children for the formal education in years to follow, giving them the right foundation and most importantly giving the parents a say in the learning and grooming a child's experience at Brats n Cuties. Understanding the twin work culture, technology was used extensively to give the parents an insight into the school through live relay of the classes.
What philosophy do you abide by as a group to educate toddlers?
We groom and educate our children, emphasizing on developing their communication skills, boosting their self confidence, instilling in them moral values and helping them become independent. Our focus remains on indentifying the inherent talents and honing the skills of our little ones, ensuring they are empowered enough to take on the world.
As a brand, what distinguishes you from various other preschool brands in the country?
We clearly understand that the pedagogy could not be the only factor to differentiate Brats n Cuties from others and not only a different curriculum could have set us apart. What makes Brats n Cuties stand tall and unique from other operating brands of the country is our concept of "Parents as Partners" and incorporating project based learning into our curriculum which gave us inroads into the preschool segment and made us the most preferred preschool in the parent's community.
The preschool Franchise business is blooming rapidly and lot of new players are joining the fray. How does Brats n Cuties make sure the interests of the partners are always upheld?
We welcome competition as long as it is from the groups who are looking at preschool industry not just as a business prospect but are hardcore educationists and have passion for this. We ensure that we keep evolving with times to maintain a position as a most preferred school and gives our partners business enough thrust.
How does your brand ensure the quality of all its partner schools?
For us brand-building was not just by infrastructure or facility instead it was all about delivery on the floor with the children and our connect with the parents. To ensure the delivery at par we do rigorous workshops and on the floor training for all our partners so the quality remains homogeneous.
What is your vision for the brand and how do you see the brand' expansion in the near future?
We are very clear that the expansion excites but should be never done at the expense of compromising quality delivery. Our immediate target is to touch number 50 Preschool pan-India but the vision has a clarity that we are going to award our name to only passionate entrepreneurs who understand this industry and value our systems to be part of our vision.
What has been your brand's achievement so far?
We won Top 100 Franchisor Award by Franchise India in 2012. We emerged as the fi rst choice preschool for well read and globe trotted parents. We were awarded as the most child friendly infrastructure in 2009.
Why A Preschool?
With a child's career being one of the most important concerns of all parents, the first intelligent step towards addressing this is making the finest possible beginning. It is best to expose the little ones to a learning place away from home.
Parents enroll children in preschool due to its various advantages, as it helps preparing kids for kindergarten and elementary school.
These preschools also come handy for those parents who lack adequate time for kids due to work engagements or other pressing commitments to attend.
These special schools are very important in the initial development of a child's life, as they offer first exposure to learning and education. It is also the first occasion of a child venturing out of his or her comfort zone — home. They learn while playing as they are not really expected to study.
The real learning comes to them with their interaction with other kids, games, songs and other activities. Children enjoy celebrating their first freedom from home, as they have fun with kids of their age.
These preschools contribute significantly in the preliminary education of the child, as these fun schools have teachers (read trainers) who also don the mantle of parents. Since the mode of teaching or training is personal, it helps teachers in figuring out the perfect way of teaching individual child.
A preschool has lower student-teacher ratio that helps the teachers to focus on each child individually.
The children get to learn their first lessons of lives through rhymes, games, songs, alphabets and numbers. A child is made to identify different objects. Children are taught in such a way that it helps them develop basic etiquettes and grow as an independent individual.
Since almost every child goes through anxiety or nervousness away from parents for long hours, Brats n Cuties ensures that every child feels comfortable by providing them an environment of a home away from home.
Scope of Preschools as Business
Scope of preschool education is large enough as it is an industry considered to be one of the recession proof industries. More importantly the preschool industry is the third largest expenditure group in Indian households. Another reason for its wide scope is that preschool education has its impact o n child's future and overall life besides influence on their family. So all this makes every well-read parent view preschools as an integral part of a child's education.
About Preschool Market
Sending their children to preschools has become imperative for well-read parents these days.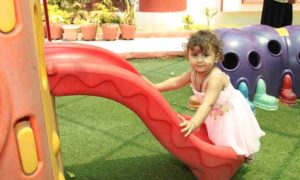 In today's cosmopolitan world of twin working culture and nuclear families, there is a growing need of parents to find a school in whose care their child can be entrusted, due to which the concept of Day Care came into being. These Day Care Centres are provided to children aged 0-10. These Day Care Centres follow a structured routine and are equipped with exceptional learning and age appropriate playing facilities for children.
In these centres, children are engaged in various kinds of activities such as singing and painting.
The staff of these day care centres is trained. With their individual attention to children, it helps the latter in their emotional and physical growth.
Preschool or Child Care Market in India to Grow 21.84% by 2020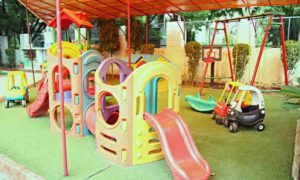 According to Preschool or Child Care Market in India 2016-2020 report, the analysts forecast the preschool or child care market in India to grow at a Compound Annual Growth Rate (CAGR) of 21.84% during 2016-2020.
The report covers the present scenario and the growth prospects of the preschool or child care market in India for 2016-2020.
It says the footprints of various international schools and kindergartens in India have led to a major change in the educational curriculum.
These international schools follow the Western educational system. This has led to the increase in enrollments of children from elite class and upper middle-class families.
According to the report, new vendors entering the child care market are adopting this system due to the rise in interest of parents in the blended learning of both western and Indian educational system.
The special report says, the absence of regulations for setting up schools, low investments, low interest rates from banks, and the ability to expand geographically using the franchise structures are the major factors that are encouraging many vendors to enter the market.
What Makes Brats n Cuties special?
With a strong focus on child's holistic development, it's also our duty of a child's complete safety. Different methods and technologies are used to teach, to train, to skill and to keep children safe not within school premises but up to their doorsteps.
Orientation Programmes for Parents
First school to introduce live relay and Radio-Frequency Identification (RFID) Cards
ROI Enhancer
Ever Evolving in its curriculum and teaching methodologies
Partner with Brats n Cuties
Taking a franchise of a pre-school is not about getting associated with a Pre-school which necessarily has few hundred outlets. It's about joining hands with a brand which is ever evolving, ever growing, does constant hand holding, assists during Pre and Post opening operations and above all encourages a sense of association, not just as a franchisee but valued channel partners.
Pre-Opening Franchisor Support:

Assistance in site selection
Assistance in negotiation of suitable terms with lease agreement
Support in organizing of all necessary regulatory approvals
Comprehensive turn-key assistance
Architectural support, layout and design
Support in comprehensive centre setup
Assistance in recruitment and selection of staff
4-Day start-up training for franchisee at corporate office
Special Staff Training in educational skills – "Train the Trainer" program
Systems and procedural disclosure for smooth running of business of the franchisee
Assistance and representation in organizing of center launch
Operational and training manuals on lease.

Post Opening Franchisor Support:

Assistance in fine-tuning business operations and periodic review to ensure achievement of set objectives.
Franchisee Coordinator to assist you in all center operations and franchise related matters
Regular checks, feedbacks & guidance on revenue generation and cost control
Marketing and advertising support
Support in organizing of promotional events
Fortnightly dossier for systematic and smooth conduct of the curriculum
Regular workshops for teachers to update their knowledge and teaching capabilities
Professional advices whenever required for all organizational issues
Complete support in resolving any kind of operational issues relating to staff or children
Centralized brand building and design support for local advertising
Assistance in organizing of regular new events for promotion of the center
Annual National Talent meet for franchisees
Periodic skill enhancement training

To improve the ROIs and also optimally utilize the premises Brats n Cuties offers a well researched and structured Daycare – The Nest and Tutorials – Learning Ladder modules. With the help of these modules the same premises can be effectively utilized after the school hours get over to enhance the Returns that one gets on his/her investments.