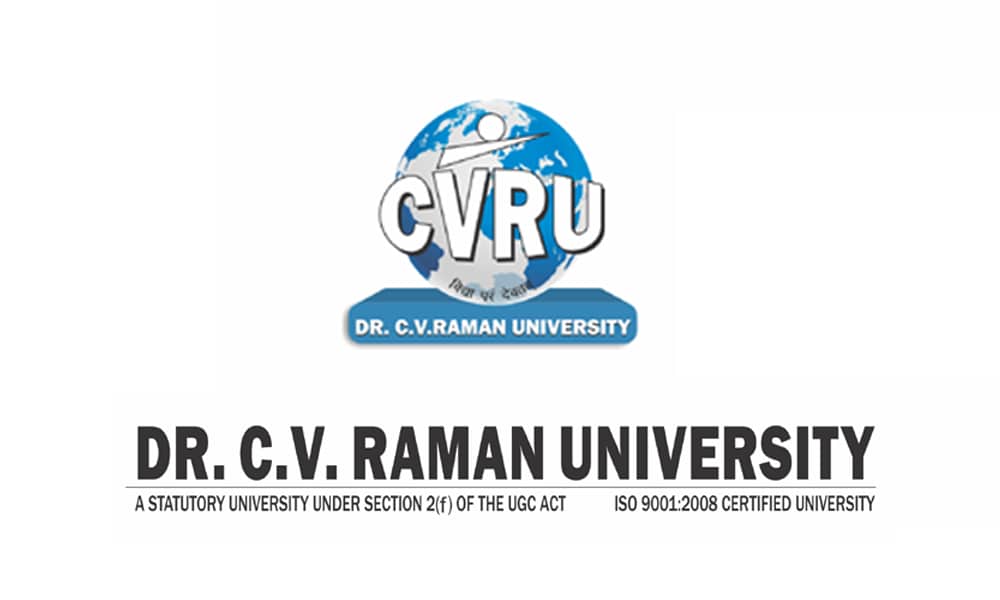 What are the new method of teaching incorporated in your institute?
Skills-based learning: We have taken steps at two levels to address the skill deficit. Firstly, we have revived practical part of the curriculum through collaboration with local industries by installing industry grade machines in the labs and workshops. Secondly, in collaboration with the National Skill Development Corporation, we have started skill academies in each department. We have also made it compulsory to develop one skill in each student during every academic year of any degree course.
Research Environment: For research, we have collaborated with several institutes, research centres and universities in India and abroad. We have made research activity compulsory from first year onwards for undergraduate students.
Entrepreneurial Efforts: We encourage students to start their own enterprise, thereby creating more employment opportunities. In 2014, in collaboration with Young India initiative by Confederation of Indian Industries (CII), our University has organised an entrepreneurial programme for 16 starts-up ventures.
Widespread exposure to the global industrial as well as educational bodies: We provide optimum exposure to students by organising research driven curriculum with companies, various industries and technical institutes. In 2015, we had 40 lectures, 15 training sessions/ workshops and 10 industrial visits to make students aware about the latest trends.
Tutor Guardian Scheme: Under this scheme a group of 10 students have been allocated to a faculty member who acts as their "Tutor Guardian". The "Tutor Guardians" help the students with their daily schedule and are regularly in contact with the parents of these students.
With new teachinglearning methodologies, the university is trying to rehash the higher education domain of the country said R P Dubey, Vice Chancellor of C V Raman University in conversation with Elets News Network (ENN).
An Interactive Learning Environment: At Dr C V Raman University, we have incorporated credit systems with effective continuous test evaluation feedback and correction cycle along with monitoring and recording mechanism. A transparent self-appraisal performance index system for students along with student feedback system ensures improvement in teaching and curriculum.
What measures does your institute take to keep students updated about new and upcoming technology?
We use innovative teaching-learning methods such as Audio-Visual Learning System, LCD projectors, e-learning platforms and classroom teaching through ISRO Satellite Services. We have also joined hands with Microsoft for its Platinum Ed-vantage partnership programme.
We have collaborated with A&M Texas University, RPI USA, ICEWaRM Australia, KAIST Korea, NCTU Taiwan and KYIV University Ukraine for exchange.
What are the not so popular branches of engineering that your institute offers. Tell us about its scope?
M Tech in wireless and mobile communication (for EC/Ex), some courses in safety and hazards management, solar equipment installation, repair and maintenance, industrial automation are some courses which are not so popular but offered by our university to meet the new demand in upcoming sectors.
How do you support your students in entrepreneurship?
Entrepreneurship development is one of the core focus areas for us. We encourage our students to think in terms of starting their own enterprise preferably at their native place, thereby creating more employment opportunities leading to the development of the region. In 2014, in collaboration with Young India initiative by CII, we organised an entrepreneurial programme for 16 starts-up ventures.
How do you provide industry interface to make students better skilled and more technically sound? The Microsoft Ed–Vantage: We have joined hands with Microsoft for its Platinum Ed-vantage partnership programme that will expose students to various tools and resources and help them to acquire right skills resulting into better chances of employment.
Industry Partnerships: We have collaborated with companies like Microsoft, Tata Motors, Reliance, BSNL, IT Power etc who jointly have set up skill centres and research labs.