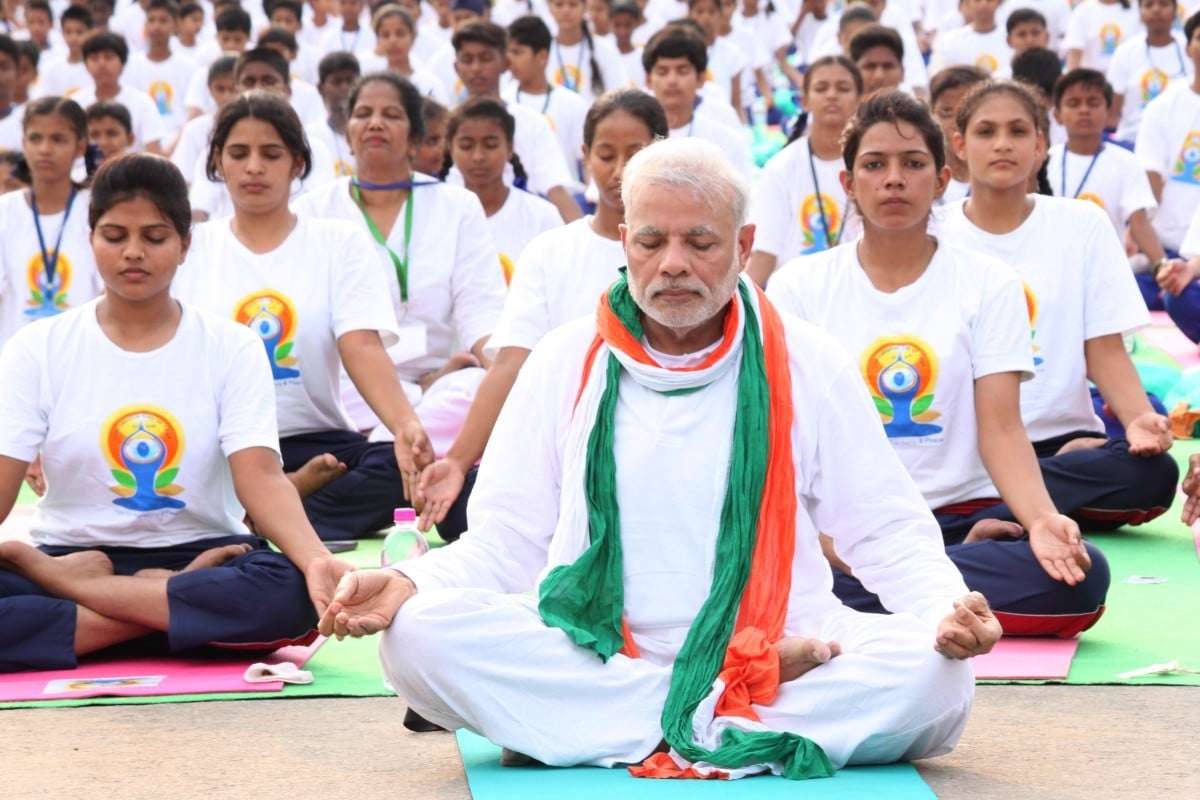 In order to ensure participation of universities and higher education institutions across the country on International Yoga Day, The University Grants Commission (UGC) has asked them to send reports, along with videos and photographs.
Earlier in April this year, the higher education authority had asked colleges and universities for involving authorities in a very elaborate training programme on Common Yoga Protocol (CYP) for Mass Yoga performance as well as discourses, lectures and talks by eminent Yoga experts.
In a recent communication to varsities, the UGC has asked them "to submit details of the programmes conducted in a prescribed format and upload videos and photographs as well."
The universities are also asked by the commission to ensure the maximum participation of the students in the event and train them further at least for a month.
The International Yoga Day is observed on 21st June. Along with the participation of students in the yoga demonstrations, they will also participate in quiz competition, yoga training etc.
Universities and colleges were also asked by the UGC to organise Yoga workshops for college teachers and as well as to introduce yoga programme in annual festivals of colleges and universities to promote it among youths.