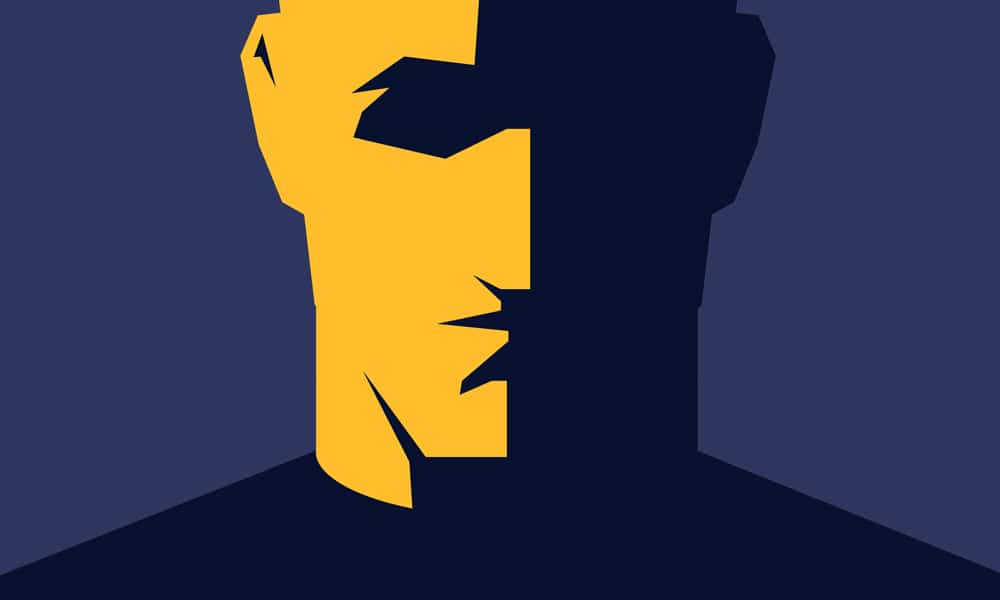 "As we look ahead into the next century, leaders will be those who empower others," Microsoft founder turned philanthropist Bill Gates said once.
As schools have been playing a key role in shaping up various personalities and careers with each passing year, the visionaries behind these schools are those who, in a way, determine future and choices of a lot of youths. There is a need to discern these leaders for their unique vision, choices and the paths they have chosen to guide, mentor or prepare hundreds of youths every year towards the goal of nation-building.
Beyond the realm of financial prospects, there is a strong desire to take one's set of pupils ahead of others and enable them to deliver the best with the help of innovative approaches and practices. But perhaps what is most important is the ability to inspire and motivate them and take a generation forward.
digitalLEARNING, Asia and Middle East's first and only magazine on innovation in education, has played a vital role in highlighting the top influencers' best practices, visions and discussing their challenges and brought solution providers on the same platform to ensure excellence and real improvement in the school education ecosystem. The magazine has showcased a large number of influencers in education industry through its publication, online portal and events. These influencers include many political leaders, government officials, school owners, principals and others. These influencers are known to be leaders in education landscape. They've always stressed upon adopting better education practices, requirement of new government policies or amendments in them, role of teachers, school management and parents for better learning outcome of students among others.
Most of the points discussed by these influencers have been adopted by them in their institutes lead to the improvement in overall quality of education. Along with the government, various private players have also contributed to develop a world class education system in the country.
Based on their perspectives, Akash Tomer of Elets News Network (ENN) takes a look in a flashback mode at the top influencers linked to the education landscape over the years who inspired others with their pearls of wisdom on various occasions created by the digitalLEARNING world. Some of the prominent influential leaders who have shared their vision on various occassions at digitalLEARNING's platform are:
Prakash Javadek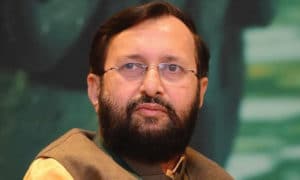 ar
Union Minister for Human Resource Development
Government of India
As the Union Minister for Human Resource Development, Prakash Javadekar is one of the biggest influencers of the country.
Be it a digitalLearning's knowledge summits, publications with State Governments or the magazine's monthly editions, the minister has been appreciative of organisations performing in education domain.
In one of his messages, carried in digitalLearning's Rajasthan Souvenir published in association with the Department of Higher and Technical Education, Government of Rajasthan, in 2017, he referred Rajasthan's education system a vast one in terms of the number of institutions and students.
In his another message for our Higher Education and Human Resource Conclave, he said, "such conclaves guide students on the right path and inspire the current and future generations to contribute to education excellence and bring added pride to the nation."
In a recent message, referring 6th School Leadership Summit (SLS) as a knowledge-sharing platform, he hoped enthusiasm from schools for improvement in various spheres by participating in such conferences.
His vision and support for innovative measures and practices in the education sector as a minister have been a big boost in bringing holistic improvement in the system. It has left one of the biggest influences on education landscape of India in last few months, encouraging organisations, institutions and in the introduction of the latest innovations, technologies, pedagogies and practices followed across the world.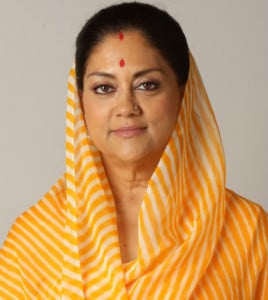 Vashundhara Raje
Chief Minister
Rajasthan
"In a rapidly moving world, the contours of what constitutes education are being frequently redefined and it is important that education systems especially higher and technical, evolve and adapt to changing times.
To my mind, a degree alone is insufficient unless the degree holder has the tools to translate the knowledge he has gained into the practical output. We believe that skills and education need to come together seamlessly so that the employability of our youth is optimum."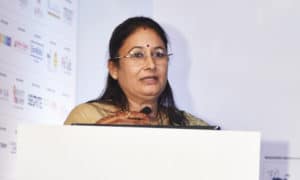 Kiran Maheshwari
Minister of Higher and Technical Education, Sanskrit Education, Science and Technology
Government of Rajasthan
"Rajasthan is a fast evolving State of India. The State government has developed policy architecture for achieving the task of better literacy rate in the form of skilful students. The government policies help students in achieving their goals easily and make them capable to compete globally. The rules and regulations formed by the government majorly fulfil all the educational needs of students. The Government is endeavouring to develop this State as an educational hub in the country," says Kiran Maheshwari, who is currently Cabinet Minister in Rajasthan Government.
She has served as a Member of Parliament in the 14th Lok Sabha representing the Udaipur Constituency of Rajasthan state.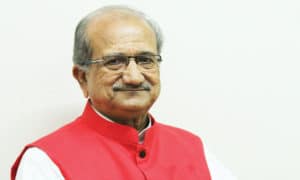 Bhupendrasinh Chudasama
Education Minister
Government of Gujarat
"Youth are the base of any developing or developed nation. They are filled with motivation, determination, passion and have the desire to achieve something. These talented youths are capable enough to create jobs. However, there is a critical need to bring innovation across all sectors. Gujarat Government has taken various initiatives to promote Start-ups and innovations."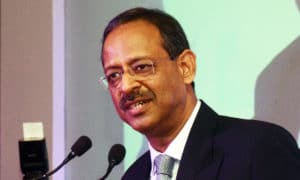 Anil Swarup
Secretary
Department of School Education and Literacy
Government of India
"Skill education is extremely important because only through skilling we can nurture a student's capability of getting a job. Ultimately, whatever he or she learns, it is for a purpose and that purpose can only be served if the student is skilled enough to get a job. Hence, we believe that vocational training and skilling are very important components of school education."
Anil Swarup is Secretary, Department of School Education and Literacy, Government of India is the leading bureaucrat in India's school education system. Before this assignment, as Secretary, Ministry of Coal, he was instrumental in carrying out the auction of coal blocks. As Director General, Labour Welfare, Ministry of Labour and Employment, he worked on policies targeting welfare of workers in the unorganised sector, including the implementation of the National Health Insurance Scheme (RSBY)-the biggest public-private sector partnership model providing health insurance coverage to 150 million people across India.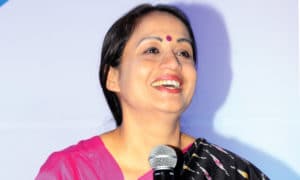 Dr Shalini Rajneesh
Principal Secretary, Department of Primary & Secondary Education Karnataka
"If a child enjoys the learning part of education then the learning is successful and sustainable. It will be with the child all through his or her life. Similarly, if teachers are not enjoying the art of teaching it is again a burdensome kind of thing for them and the third one is the joy of parenting. Are the parents enjoying the education imparted by the teachers? So, with the new education policy in Karnataka, we are trying to improve the teaching-learning experience," feels Dr Shalini Rajneesh, who has been an IAS topper in women's category.
She was the youngest member of the 1989 -batch of the Indian Administrative Services (IAS). She has served as Principal Secretary, Department of Personnel and Administrative Reforms, Government of Karnataka. She has held various positions in the Central Government including Ministry of Finance, Civil Aviation, Shipping, Agriculture and Road Transport.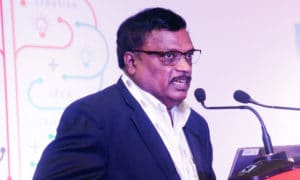 Dr MVV Prasada Rao
Director, CTET, JNVST & Misc Exam
Central Board of Secondary Education (CBSE)
"Technological development has doubtlessly done a revolutionary change in the entire world but the way the technology has grown, the child's mind has not grown. We are now interested in producing the quantitative result than quality. If parents and schools do not come together, it will be very difficult to develop the child. And this aspect is missing in today's education scenario"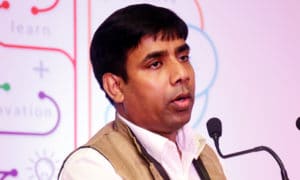 Dr Biswajit Saha
Director, Vocational Education
Central Board of Secondary Education (CBSE)

"The country is facing a gap between higher education and school education. The conference may act as a platform to
minimise this gap as well as an opportunity for appropriate networking between the two segments of the education sector. It is high time to deliver the academic content in an innovative way so that after 10 years students can face the market challenges."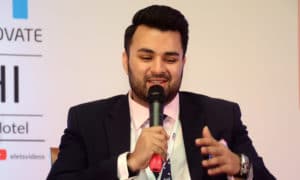 Ryan Pinto
Chief Executive Officer
Ryan International School
"Technology has already changed our way of life to a great extent, and it has definitely changed the way we learn too.
In the near future, technology is going to make the entire learning system easily accessible, interesting, and at the same time challenging for students and teachers. In fact tablets, electronic screens, online lessons, digitised books have already pervaded the education sector and they are here to stay."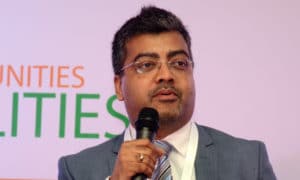 Amol Arora
Vice Chairman and Managing Director
Shemrock & Shemford Group of Schools
"Today parents see the benefits of good preschool education. A child who has been to a good preschool system is more confident, has more social skills. We teach socialisation skills in our schools. Also verbal development also quickly adapted in preschools. Role of our sector changed dramatically from preparatory schools to preschools preparing them for formal schools. There are 70 percent elements of running a quality school that are replicable.
That is why franchising works beautifully."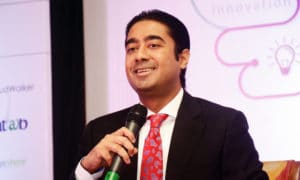 Raghav Podar
Chairman
Podar Education
"I have attended many seminars and conferences to know about the best practices, technologies and pedagogies in
education but the most important thing is that are we making any difference in lives of the students. More than technology, what matters in school is the learning culture and in our school, we are trying to provide students with a stress-free learning environment."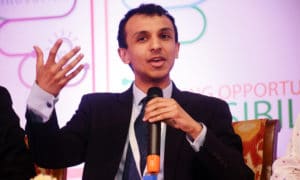 Roshan Gandhi Forouhi
Director of Strategy
City Montessori School
"We are not just sticking to the technology. It is only useful when it's in the hands of teachers who know how to use it well. So, along with adopting latest innovations, we are also focussing on teachers' training along with their rigorous IT training."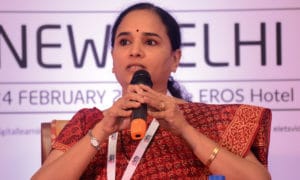 Abha Meghe
Director
Meghe Group of Schools
"Out of the best practices, we have started, one is "Partnership with Parents". When we talk about inculcating moral values or life skills in children, the involvement of parents and society is also required. This practice is helping us to get good results."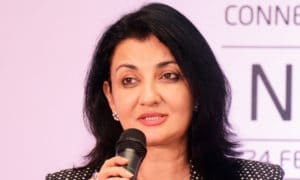 Manjula Pooja Shroff
MD & CEO
Kalorex Group
"Kalorex, a professionally managed autonomous institution, is focussing its activities on K-21 education since its inception. The group believes in empowering children to succeed in all spheres of life. Currently with 40+ schools
and growing, Kalorex follows a cradle to career approach- addressing the need of all segments of the educational domain."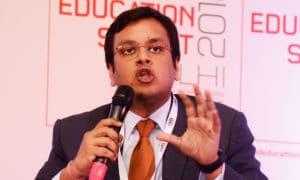 Shreevats Jaipuria
Vice Chairman
Seth M R Jaipuria Schools and Jaipuria Institute of Management
"At Jaipuria, we believe that student has to be at the centre of the teaching-learning process. Our pedagogy is designed to encourage students to participate in the classroom and co-create knowledge at an individual and group level. This requires a high degree of training for teachers to act as facilitators for this process."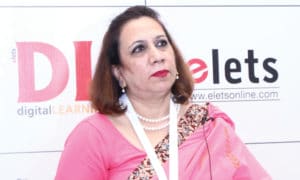 Neeta Bali
Director-Principal
G D Goenka World School, Gurugram
"GD Goenka follows the International General Certificate of Secondary Education (IGCSE), University of Cambridge (UK) and the International Baccalaureate Diploma Programme (IB), Geneva. As part of the larger global community of international schools, our approach is to teach every subject from a global perspective."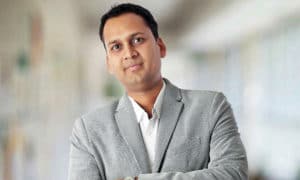 Pritam Agrawal
Founder Director
Hello Kids
"Hello Kids, by offering the best education, is trying to have the best of both the worlds in its children, i.e. Eastern culture with Western competitive standards. Our children will grow up as emotionally balanced, confident and strong individuals. We have 550 centres across India and Bangladesh and are targeting to reach over 1,000 centres by 2020."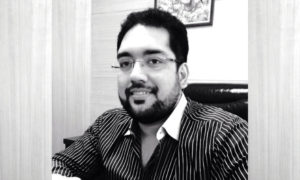 Krishna Nambiar
Director
Aptech Montana International Preschool
"We are fortunate that we are not bound by any framework; there is no fixed curriculum in preschools. We have a lot
of freedom; we are allowed to do things, research and experiments. I think it's a high time that all of us should collaborate to frame some kind of body that allows us to share knowledge."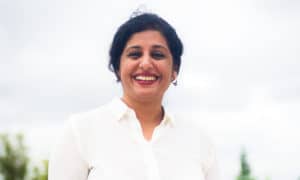 Priya Krishnan
CEO
Founding Years Learning Solution
"Preschool segment of education spectrum is largely ignored because there are no consumer outcomes defined as schools where people get into colleges and colleges where they get into postgraduation and in jobs. I see that as a benefit to the preschool industry. One very interesting aspect of this segment is that the consumer of the service is different from the payee of the service. Consumers in preschools are the kids whereas the fee for our services is paid by their parents."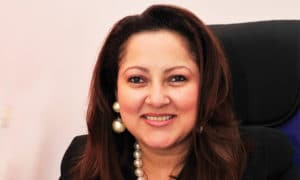 Lina Ashar
Founder
Kangaroo Kids Preschool & Billabong High International School
"We give a lot of importance to Emotional Intelligence. An implicit curriculum which includes habits of mind, developing EQ, values, life skills, is embedded in our curriculum. Also as a company that gives importance to EQ we have tied up with Yale University and our teachers are doing an online course on emotional quotient, thereby, equipping teachers to deal with children accordingly and inculcating similar habits in them."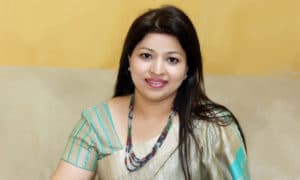 Preeti Kwatra
Director
Petals Group of Schools 
"Petals is an innovative, vibrant, creative and energetic organisation where each one of us strives through our practices to serve children whole heartedly and make every learning moment joyful, effective and meaningful one. We are the most awarded and preferred preschool of Delhi where all the training and academic resources are provided by UK."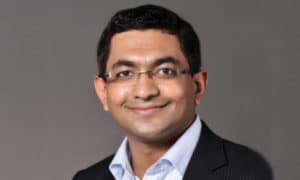 Prajodh Rajan
Co-founder & CEO
EuroKids
"EuroKids is among the first to adopt innovative learning initiatives to stay ahead of the others. At EuroKids, we place tremendous importance on providing a caring atmosphere for children. We realise that the pre-school is children's first step outside the comfort of the home and away from their parents."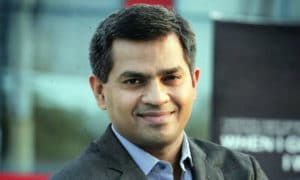 Vinesh Menon
Chief Executive Officer, Education, Skilling & Consulting Services
VIBGYOR group
"This is the only industry where we have 240 million brand ambassadors, the students and their parents. So, I think, as long as you are able to focus on inputs and continue to do the kind of thing that you stand for as an institution, you will be able to build your name and brand."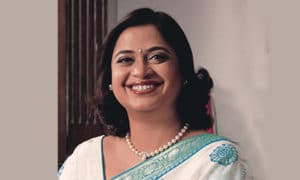 Sudha Gupta
Chairperson
Presidium School
"At Presidium, we follow the experiential learning method – as opposed to rote learning – this helps children understand concepts better and apply what they have learnt in real life situations. Children learn by doing, and this makes learning joyful, as they learn how to apply their knowledge. We also noticed that when children are engaged with and find interest in the process of learning, they learn without even realising that they are actively learning."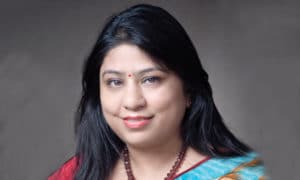 Anu Gupta
Director
Little Leaders Play School
"Little Leaders is an institution where we let our learners explore and flourish, where sky is the limit but we ensure that they remain rooted to the ground. We ensure our kids should learn and derive the learning and the objectives should be complete. We have uniquely designed a thematic integrated learning programme that addresses diversified needs of children based on internationally acclaimed pedagogic practices."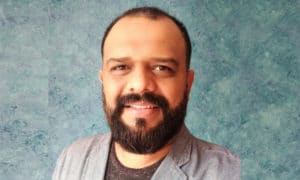 Jitendra Karsan
CEO
Safari Kid, India
"At Safari Kid, we understand that classrooms must be a very stimulating space that facilitates and suggests multiple possibilities of action. The environment and the educational practices in the classroom must coexist in real, meaningful ways that are closely related to students and their potential."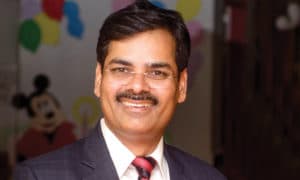 SK Rathore
Director, Founder and Managing Director
Sanfort Group of Schools
"Investing in India's school education sector is a big opportunity as the Government is working very hard to improve it. New Education Policy of India is an inclusive policy. It will help the educational institute to nurture employable youth."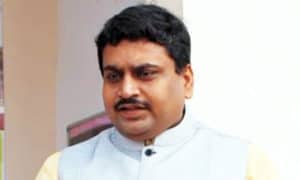 Prahar Anjaria
Chairman
Rangoli Group of Institutes
"Education sector in India has long awaited an overhaul to meet the growing demand for a contemporary education system which is accessible and acceptable to all. Children and youth in India of the last decade are increasingly technology-driven, revealing considerable potential and readiness to imbibe and learn using digital media. Digital India has been envisioned as an ambitious umbrella programme to transform India into a digitally empowered society and knowledge economy."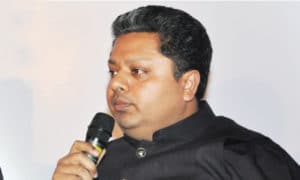 Anirudh Gupta
CEO
DCM Group of Schools
"Brand is a promise, brand is a legacy and brand is a faith. It is very important to be consistent and to adapt to change to increase your brand value. Once you are a brand, it's very important for you to be cautious about each and every aspect of school management and school functioning."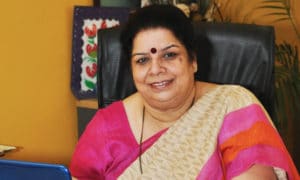 Rita Kaul
Director Academics
Millenium School
"A school can reach the top position in a city or state if it has a clear vision and mission which promises its students to attain their dreams. It's a challenge to deliver what has been promised and those who can keep it are the true winners. The Millennium School Noida is a school where technology and values blend together to bring optimum result."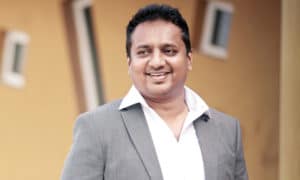 Vinod Gandhi
Managing Director
The Geekay World School (TGWS)
"TGWS aspires to facilitate future citizens of the world, soaring towards creative influx of mind and body. Our uniquely framed integrated curriculum at pre-primary, primary and middle school focusses on this aspect of development in each child with the added core components of leadership skill inculcation, community service and Information Technology. The uniquely framed performing and visual arts modules and sports curriculum supports this transformation in every student of TGWS."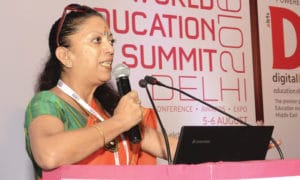 Shalini Nambiar
Vice President
GEMS Education
"If you leave the children in a room with a set of books, research proves they will learn faster than if a teacher is there. They learn faster than us. Trust them, as you know, you start picking up things, when you know there is nobody to help you."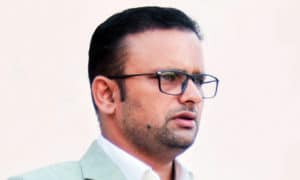 Karun Gaur
Director
JKG International School, Ghaziabad
"It's a great opportunity for us to bring international education alive into our classrooms through a teaching assistant
from a foreign nationality. It is a good chance for all of us to build collaboration with UK and get teaching skills beyond national boundaries. In addition to this, we will learn cultural diversities."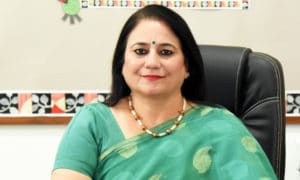 Manju Rana
Principal cum Director
Seth Anandram Jaiuria, Ghaziabad
"Jaipuria espouses a hybrid approach of teaching and learning, mixing conceptbuilding with enquiry-based learning in an appropriate degree. Innovative progress is examined by the management and the principal at the helm. The school takes each student's academic assessment, innovative progress and evaluation acutely."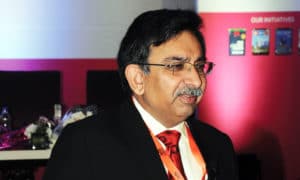 Dr Rajesh Hassija
Director
Indraprastha Group of Schools
"In past 54 years, things have changed, schools have changed, schooling has changed, infrastructure has changed, curriculum has changed, skill inculcation has changed, value concept has changed and, in short, education per se has
changed. It is usually said the education transforms and reforms. Learning reforms and strengthens knowledge, skills, values and believes."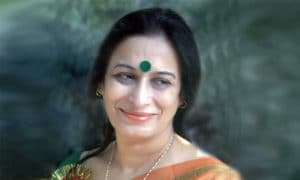 Rachna Pant
Principal
Ramjas School
"We now have a class which is cyber secure, knows safe internet usage, is net savvy, better exposed to new pedagogy,
in sync with changing global culture and times, a strengthened teacher, student and parent bond and a sense of achievement in having overcome all the setbacks. We are sure, it will have a far reaching effect on their growth and its reverberations will be felt throughout their life."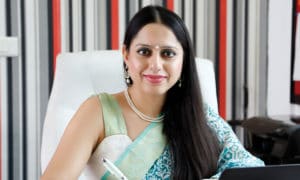 Dr Niyati Chitkara
Principal
Chitkara International School
"At Chitkara, we make sure that the pillars of education get enough exposure with the right training and guidance through international travels, conferences, seminars, workshops and visits in order to know about the latest happenings in the industry and education and to give a new direction to innovation at school."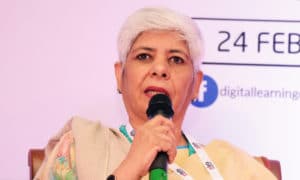 Sunita Jai Singh
National Academic Head
Global Indian International School
"Our school was started to provide education to Non-Resident Indians (NRIs). We try to provide holistic education to our students and we have proprietary framework called Nine GEMS. Under it, we try to inculcate value in our students along with imparting technology training."