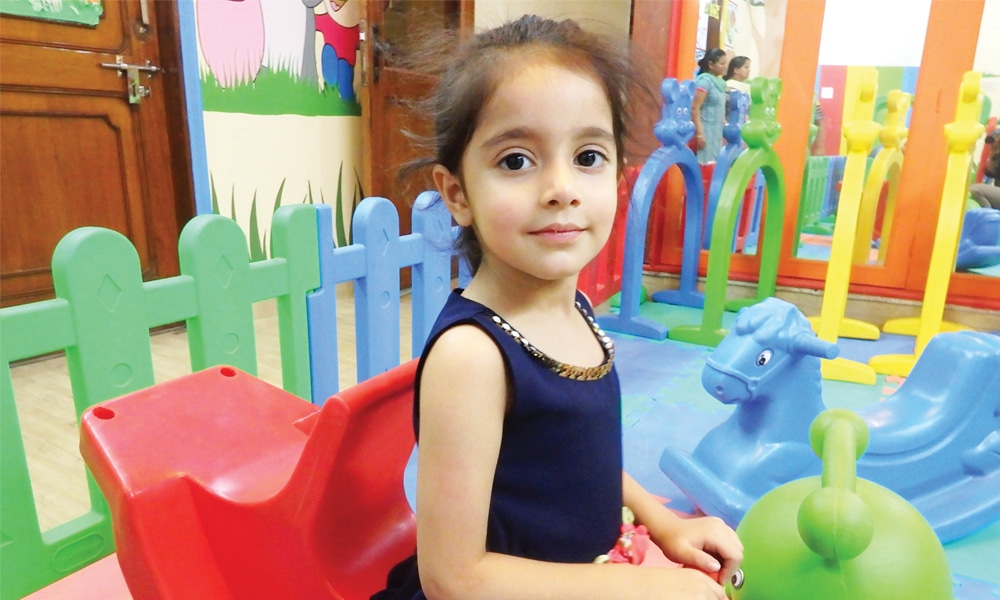 Cambridge Montessori Preschool is headquartered in Delhi with more than 70 schools pan India. This is considered as one of the best in preschool education sector that offers one of the most profitable franchises in India. It is poised to create a learning environment for tiny tots based on internationally renowned Montessori philosophy propound by Dr Maria Montessori. Cambridge Montessori Preschool and Day-care ensures an environment of love, compassion, harmony to make its students independent. Our learning through play teaching methodology with a blend of diversified cultures makes it unique and modern. This process is very well calibrated by sincerely involving international Montessori experts, well-trained trainers, teachers and parents for holistic development of students.
"The first thing his education demands is the provision of an environment in which he can develop the powers given to him by nature. This does not mean just to amuse him and let him do what he likes. But it does mean that we have to adjust our minds to do a work of collaboration with nature, to be obedient to one of her laws which describes that development comes from environmental experience." – Dr Maria Montessori
Learning and Pedagogy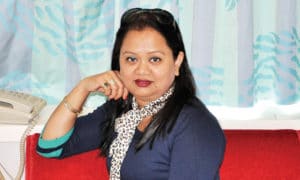 In Cambridge Montessori Preschool, children are respected as capable and competent thinkers as well as lifelong learners. The environment of our schools provides stimulating learning experiences that respond to individual's unique characteristics and learning styles so as to reach their full potential – cognitively, socially, emotionally and physically. Our Curriculum includes math, language, life skills and sensorial activities where children manipulate objects and use all their senses to perceive better and become attuned to their surroundings.
Geography, History, Zoology and Botany being various components of cultural studies are also a part of the curriculum where we inculcate all about general awareness through learning with fun. We acknowledge that children are sophisticated thinkers and communicators and encourage them to express themselves by giving them various exposures through movement, drawing, designing and music. Our classrooms are peaceful, beautiful, and thoughtfully arranged to embody each element of Montessori approach to meet the developmental needs of each child at every stage of life. Our integrated curriculum is a promise to produce confident, curious and socially conscious graduates with a lifelong love for learning. Hereby our focus is to develop a repertoire of social skills, daily life skills and a strong academic foundation to facilitate the needs of holistic development and equip young learners with a capacity to be a responsible citizen of society.
Our Offerings
Cambridge Montessori Preschool offers various programmes like infant, toddler, daycare (12 months -6 years) and mind lab (4-14 years) to support child's growth and development with the focus on the development of individual's fine and gross motor skills, eye-hand coordination, concentration. It helps in developing the grasping power, dexterity, encourages independence, and boosts confidence.  Whereas the innovative workshop – Mind lab instigates young mind to think beyond and expanding their horizon of learning.
Our Distinct Values
"The Hands are the instruments of man's intelligence." – Dr Maria Montessori
One of the things that distinguish our school from conventional approach is the way children are encouraged to learn by touching, feeling and doing. Children when work with their hands gain a very concrete understanding of the materials.
The key components which fairly and accurately represent the environment of Cambridge Montessori Preschool are Respect for the child, carefully planned environment and auto-education. Our Learning centres stimulate the child's development in all areas: physical, intellectual, social, emotional and aesthetic. One of the advantages of the centres is that the teachers through various activities inculcate skills among the students. Each centre is designed keeping in mind aspects like locality and culture. Lastly, the organisation which suggests how to arrange the centre and sample activities that might be used further to observe that students feel happy in learning to master their environment that further lead to sense of competence necessary for independence.
Also Read: Cambridge Montessori Preschool: Leading way for affordable franchise model in India & abroad
The children get benefitted from the learning materials that are intrinsically interesting, reality-oriented and designed to facilitate self-correcting and refinement of sensory perceptions. The educators take time to work with children individually, in small groups, and sometimes with the entire class to help them develop cognitive and social skills, language abilities, and interest in learning new things about the world. Our belief in faith-based education develops a strong foundation for character development; nurture leadership qualities by developing confidence, respect and moral integrity.
Cambridge Montessori Preschool and day-care is dedicated to give the best possible start to the kids for school life. Our mission is to provide a rich environment, allowing children to explore the world around them with limitless learning opportunities.