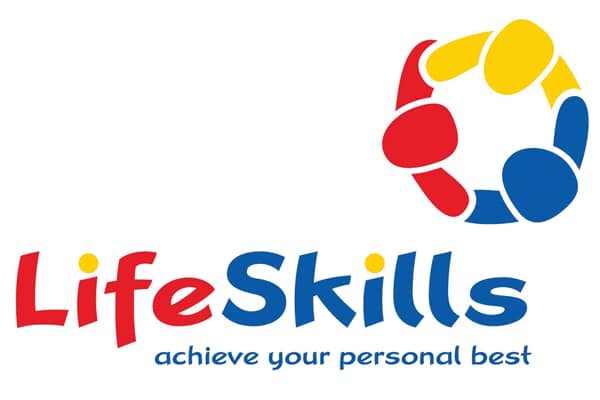 A student will grow into a responsible citizen of tomorrow with decision-making and problem-solving skills that will prepare them for every situation in life, says Sharmila Chatterjee, Principal – Billabong High International School, Noida, in conversation with Elets News Network (ENN).
How do you perceive the prevailing education system?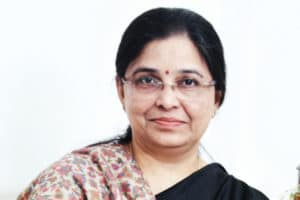 The current education system in India may be classified as one of the most robust, structured yet complex system in the world with a large scope of further enhancements and progress.
India is a diverse nation. Its complexity arises from the scope of its length and breadth of the country with varied languages, culture, literature and innovations. India has more than a million schools with state boards, CBSE, ICSE and international boards. Several Government initiatives have helped India provide sustainable basic education. Universal Primary education, Sarva Shishka Abhiyan and above all the RTE 2009 make schooling free and compulsory till grade eight and has seen phenomenal progress in educational performance in the country.

But the challenges are manifold with dropout rate increasing after elementary level, the economically weaker sections are impacted adversely as getting education is not their prime need, and most importantly we are struggling with poor-level of student learning outcomes in both scholastic and co-scholastic results.
The policymakers and the new education policy in the making should focus on skill development and vocationalisation with emphasis on integrating the curriculum with latest developments in information and technology and 21st century skills for learners. We should aim on creating holistic learning and education systems.
How significant is holistic learning in the present times?
Being in the field of education for two-and-ahalf decades, I have come to increasingly believe that schools should focus on holistic education, as it encompasses the development of both academic and non-academic skills comprising the learner's intellectual, socio-emotional, kinesthetic or physical, creative, artistic or aesthetics and spiritual domains of learning.
Holistic learning will provide real life experiences which may have success and deterrents or roadblocks. The learner will use problem solving and decision making skills in the process of learning or solving a given situation. The learner will also show resilience, healthy social and emotional behaviour, which is the real purpose of holistic learning. Schools that believe in imparting holistic learning will foster a culture of continuous learning and will create life-long learners.
In today's time the parents are looking towards the school for providing their children with all life skills and integrated learning for a better prepared youth in future. Therefor it becomes imperative on the part of the schools to create and impart holistic education to the learners, as today's learner is tomorrow's citizen of the nation.
It is imperative for schools to trend with modern technologies by incorporating them with regular teaching-learning in the classrooms.
Considering the steadily changing scenario, what vision should drive the educationists?
Educationists should encourage emotional and mental wellness along with physical and kinesthetic development in students. The vision of the educational leaders should be to encourage innovation as well as autonomy to learners and mentors. Imparting life skills and values among the young learners should be of primary focus for the educationists. Students should be inculcated with respect to nature and flora-fauna. This will nurture the learners to be global citizens and respect diversity.
Are there any special initiatives being undertaken to enhance the learning or teaching experience at your school?
Billabong High International Noida (BHIS), a CBSE affiliated school is one of the best international schools in Noida that envisions to create an educational system of 'individualised learning' that brings out the human excellence in every child. We take pride in being a sensitive school. We have a distinct centre for children with special needs named "Sanchetna" — centre for children with special needs. It is our endeavour to reach out to the children who have specific learning or multiple disabilities by providing them inclusive education with support of specialised therapists. 'Educate, Engage and Inspire' is what the teachers practice in the classrooms of BHIS, Noida. The educators here equip the learners with the knowledge and life skills that will enable them to face the future with confidence and responsibility. The goals of the BHIS curriculum lie in developing the cognitive, creative, aesthetic, language and social-emotional skills. The mentors at Billabong High International School, Noida transact curriculum keeping in mind the following parameters: Bloom's Taxonomy & The Multiple Intelligence theory – The different learning style, Neuroscience & Brain Research Theory, Digital Age & Globalisation and Theme based learning till middle school.
We follow an integrated curriculum wherein all the disciplines and subjects are interwoven and every concept reflects upon all the areas of the curriculum. The learning tasks are designed in a way that the learners move from lower order thinking skills to higher order thinking skills. Billabong High International School encourages students from a young age to take the initiative and go where no man has gone before. Their leadership qualities are nurtured through participation in a competitive house system and student prefect ship. School Life skills Programme – BHIS, Noida is the regional center for Excellence for Imparting Life skills and training Adolescents Peer Educators for Life Skills. The well-being of students is taken care of by the school counsellors through life skill sessions by creating awareness among them and being available for the students in dealing with their academic, emotional and social issues.
What modern technologies are being used in your school?
Besides focusing on life skills development of the learners, it is imperative for schools to trend with modern technologies by incorporating them with regular teaching-learning in the classrooms. At BHIS, Noida, we integrate our curriculum with ICT at all application levels. ICT modules are integral part of lesson plans be it in introducing topics – during the content delivery or plenary sessions and even assessments.
The school campus is Wi-Fi enabled, and has two well-equipped computer labs ensuring each child has one system to work on, along with state-of-the-art audio-visual rooms separate for preschool, primary and senior school learners. The teachers are provided with work stations fully equipped with ICT provisions.
The school has a dynamic website and is interacting with parents through digital mediums like Facebook, twitter etc. As the curriculum is multi-disciplinary in nature, ICT enables both the learner and the mentor/facilitator to enhance learning, imbibing problem solving and critical thinking skills.

br>