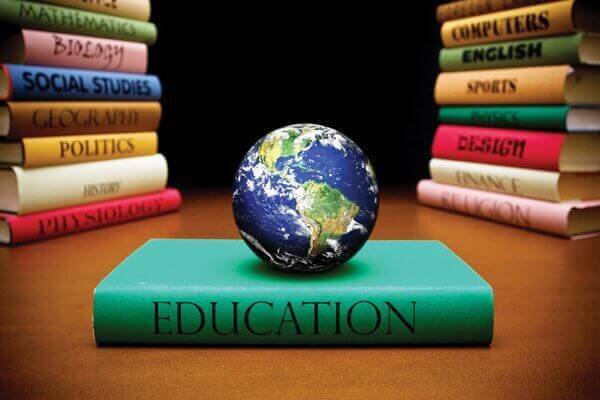 The ICFAI Group's culture of teaching and learning supports and fosters intellectual and personality development among its graduating students. We carry an attitude of ownership of our work, says Sudhakar Rao, Director, Branding, ICFAI Group, in an interview with Elets News Network (ENN).
How the innovation in programmes is helping the ICFAI to be among the top ranked B-Schools of India?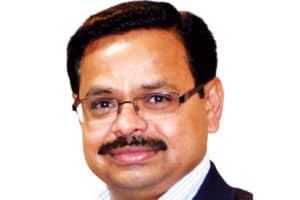 The ICFAI Business School (IBS) is known for excellence in management education. The B-School nurtures the resources with the right set of knowledge, skills and attitude to meet the requirements of corporate world.
IBS has distinguished itself from other B-Schools in India by focusing on action-based learning and close involvement with the industry. The curriculum of IBS is industry-orientated with case pedagogy comparable to the best across the globe ensuring good return on knowledge. As a result of richness in curriculum, case pedagogy, industry recognition and accreditation at both national and international levels, IBS has attracted collaborations with the best foreign business schools.

ICFAI has introduced Case Study methodology. Please share about it and the Case Research Center of ICFAI.
Case study method is the key component of the academic programmes at IBS. ICFAI is one of the few institutions in India that have made case-based learning a critical component of pedagogy. Almost all the courses in ICFAI are taught through case studies. The case studies are being tailor-made to the requirements of different subjects and topics. Student evaluation is based on class participation and reports submitted by them. Students are encouraged to analyse the issues by gathering supportive information either through published sources or by directly interacting with the companies involved.
The Case Research Center (CRC) is a centre of excellence of ICFAI Group developing high quality internationally benchmarked case studies. A dedicated and dynamic team works toward fulfilling the institution's mission of developing high quality case studies, for its constituents as well as contributing cases to B-schools and organisations through The Case Centre, UK.
Outstanding Achievements by the Case Research Centre
ICFAI is the third largest contributor of cases, next only to Harvard and INSEAD B-Schools
In 2015, 7% of The Case Centre's 150 Best Selling Cases were from ICFAI
ICFAI Cases were taught in more than 870 B-Schools across 75 countries in the world
In 2015, the sales of ICFAI cases made up 7.5% of the total The Case Centre's sales
ICFAI currently contributes 6,000 cases to The Case Centre, UK
Nurturing employable youth is one of the missions of every higher educational institute, what practices are followed at ICFAI to bridge the industry-academia gap?
Action-oriented teaching coupled with hands-on managerial experience in the summer internship programme and real time problem solving assignments from the corporate help the students to be industry ready. Continuous interaction with industry, experts talk and feedback forms the base for upgradation of curriculum which differentiates ICFAI from others. Corporate Relations Cell, Alumni Network, Management Development Programmes and Mentoring have enhanced the skills of students required to get better placements.
Along with studies, it is important to develop a globally competitive personality of students, what steps have been undertaken by ICFAI in this regard?
Student Clubs have been formed in ICFAI institutions to help students to get exposure to both curricular and extracurricular activities. Students participate actively in these clubs. These clubs help students understand the nuances related to managing people, behaviour of people, leadership skills and working in teams, which is the key to become successful managers.
The soft-skills training also enable students to judge their communication abilities. There is also a focus on improving the EQ of our future leaders so that they are able to deal with the human element while running any organisation.
How are you placed in the market?
What are your vision and mission for expansion in education sector? Our vision is Merit with Ethics. Our mission is to offer world class, innovative, career-oriented professional post graduate and undergraduate programs through inclusive technology-aided pedagogies to equip students with the requisite professional and life skills as well as social sensitivity and high sense of ethics.
Our model is unique and the continuous placement results year after year is a testimony to our credibility in market.
What are the initiatives taken by you to support ICFAI in achieving its present brand value?
The initiatives taken by the university are:
Engaging inspiring leaders
Two way relationship building with Top Corporate Executives
Pursuing ethical business practices
Mentoring the students to focus on productivity and good work ethic
Learning – Teaching based on making industry efficient by producing competitive human resources
Focus on Innovation, Technology and Entrepreneurial Mindset