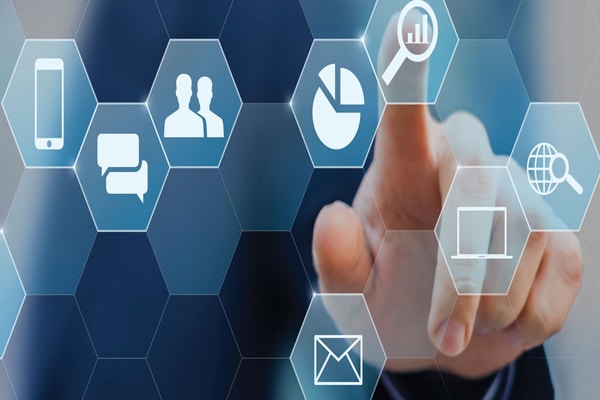 Vinod Gupta Charitable Foundation (VGCF) is an amalgam of devoted hands and strong minds for imparting outstanding quality of education to the next generation, says A D Sharma, Chairman, VGCF, in conversation with Harshal Desai of Elets News Network (ENN).
VGCF has planned a Science Centre at Rampur, when the centre is likely to be ready for students and what Facilities would be available for them at the centre?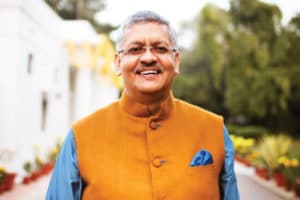 The New Science Centre is planned to be completed in the year 2020. In the upcoming Science Centre, we are planning to provide modern facilities by creating more space, by providing additional Class Rooms, Large Laboratories for Physics, Chemistry, Biology and Computer Science. This will give the desired impetus to further strengthen student education in the region and benefit Rampur and adjoining areas like Saharanpur, Shamli and Deoband. The Science Centre shall comprise of two Computer Labs, one Maths and Language Lab, besides Physics, Chemistry and Biology Labs and 14 Class Rooms. It shall also have Student's Recreation Room, Teacher's Room and a Reception. The new Science Centre has been designed by well known architects from Delhi.
In its nearly two decade long journey, how VGCF has transformed villager's lives and what evolutions were made through the REC's initiatives?

Vinod Gupta Charitable Foundation started Ramrati Gupta Women's Polytechnic in year 2000 to empower women through vocational education and skill development. The polytechnic runs courses helping women to be self-employed in fields like Fashion Designing, Textile Designing, Beauty Care, Secretarial Practice and Computer Science. The foundation seeing the need and demand started the Bill Clinton School and Hillary Clinton Nursing School to provide high quality education helping students to get better jobs in healthcare sector.
Today the foundation has the trust and positive outlook of locals. Parents are keen to see their children educated. They are appreciative of the work being done for their children such as providing free Meals – twice a week to students and staff, along with free Bi-Cycles to girls for commuting to the school.
What Challenges VGCF has faced?
VGCF is an amalgam of devoted hands and strong minds for providing outstanding quality education to the next generation. There were no challenges as such which we had faced in terms of money as we were self-funded and never looked for financial help from the Government or from anywhere else.
The local administrative team faced challenges with village residents n bringing the girl child on campus. The team visited village to village doing campaigning and creating awareness to send their girls to Ramrati Gupta Women's Polytechnic. The foundation had to work hard to win the trust of the locals and create a safe learning environment for the girl child. The meaning of women empowerment through education was a major hurdle as local residents were not prepared to send their daughters for skills oriented education. Transportation of students from villages was yet another hurdle as only local means of transport such as bullock carts were available. The school provided buses for commuting to overcome it.
Vinod Gupta Charitable Foundation started Ramrati Gupta Women's Polytechnic in year 2000 to empower women through vocational education and skill development.
The Foundation has made all its investment in Uttar Pradesh. Please describe about it in brief.
Vinod Gupta was born in 1945 at Rampur Maniharan, located 100 miles (160 km) north of New Delhi, a small town (village) near Saharanpur (Uttar Pradesh). After igher secondary education, Gupta was admitted into the IIT Kharagpur, majoring in agricultural engineering. VGCF was started with the aim of providing quality education to girl child living in rural areas. VGCF's mission is to empower women of marginalised groups through sustainable initiatives in the field of education, which will enable them to be economically independent and socially secure. However, it was started as a society under the Societies Registration Act XXI of 1960 in Delhi on 4th July, 1997. The vision (Learn, Earn and Return) was given by Dr G L Gupta, father of Vinod Gupta, Founder, VGCF. He recognised the value of education and how it has changed his life. He decided to give all his wealth to charity. As a result, he made education a primary beneficiary for his charitable contributions. Through his foundation, VGCF has helped in advance education across fields including: business, science, information technology, communications, law, and wildlife preservation.
Which are the other countries where the foundation is active or planning to start its operations?
The foundation is only active in India and is not planning to start its operations in other countries. The foundation also contributed to the survival of tigers at Ranthambhor by not only showing solidarity, but also by providing equipments, provisions and vehicles in coordination with the 'Project Tiger' of the government of Rajasthan.
In America, Gupta has donated $2 million to establish a curriculum for small business management at the University of Nebraska at Lincoln. He has also donated an additional $500,000 to the university to set up a scholarship fund for minority students who want to enter its science or engineering schools. He gave another million to the Clinton Presidential Library.
Which are the institutes the foundation has tied up or collaborated in India?
As far as other institutes are concerned, VGCF started its first project in India by building the Vinod Gupta School of Management (VGSoM) at IIT Kharagpur. Today, VGSoM is amongst the top 5 Business Schools in India, run by IIT Kharagpur.
Similarly, VGCF Constructed the Rajiv Gandhi School of Intellectual Property Law at IIT Kharagpur. Today, it is the Top Law School in India run by IIT Kharagpur.
We have constructed buildings for two institutions namely Dr Shanker Dayal Sharma Institute of Democracy and Dr Giri Lal Gupta Institute of Public Health in the campus of Lucknow University. As and when there is any requirement from the institutes, we fulfill.
We have given lab equipments worth Rs 14 Lakh to Dr Giri Lal Gupta Institute of Public Health University Lucknow.
Recently, VGCF has spent over Rs 40 lakhs for upgrading students' hostel, kitchen, Mess, common room, providing state-of-the-art equipment and electronic systems for students welfare, New play grounds/sports equipment and other amenities from time to time. Over and above all, we have also provided various cresting new facilities and maintaining and upgrading existing ones at VGSoM/RGSoIPL on regular basis.

br>