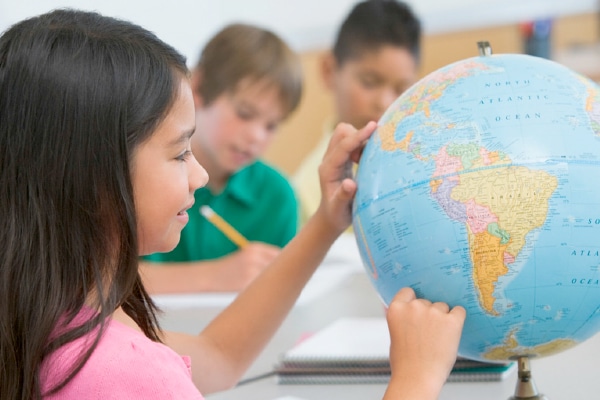 Understanding the immense benefit of developing a society that is full of empowered and capable citizens, there has always been a huge scope to benefit from education. Beyond the confines of geographical boundaries, the digitalLearning magazine, an initiative of Elets Technomedia Pvt Ltd, is leaving no stone unturned in promoting finest practices and expertise gained over the years in education sector, writes Akash Tomer of Elets News Network (ENN).
In the rapidly evolving global education landscape, it is very important for every stakeholder of the education sector to keep abreast of latest and the best educational practices.
Every aspect of education, curriculum, pedagogy, teaching-learning practices and technology implementation are advancing in a way to help students in a quick yet effective learning and teachers in fruitful knowledge delivery. Moreover, along with adopting the latest practices, the challenges of education sector across the world must also be highlighted.
Elets Technomedia since its inception, is bringing edu-leaders from across the globe on common platforms to deliberate on the challenges and share the best practices.
Being a premier technology and media research organisation, Elets through its summits, publications and online presence strives to bring the Indian education sector at par with the global standards.
The organisation has spread its wings in India and across the world over the years since 2003. Other than building knowledge-sharing platforms, it's been championing the cause of the governments and highlighting importance of ICT for education, governance, health, urban development, and banking and finance sectors.
"While India should be open to sharing expertise and experience available in many-nations, it should be remembered that it has 600 million youths and—Indian policy, education have to walk on its own shadow. That means, India has to evolve a unique system of education with employability as focus. Education system should generate employment generators and not employment seekers, alone. There is a large gap in the availability of employable skills. To bridge the gap, an interface is needed between the education system and the needs of the economy sectors. India needs a large number of talented youths with higher education for the task of knowledge acquisition, knowledge imparting, knowledge creation and knowledge sharing towards national development missions," Dr A P J Abdul Kalam, former President of India said at the first World Education Summit, organised by Elets held in New Delhi in 2011.
Being a premier technology and media research organisation, Elets through its events, publications and online presence strives to bring the Indian education sector at par with the global standards.
Contribution to Global Education Sector
Events: Education is a diversified term as it includes preschool education, school education and higher education and nowadays, it is not limited to chalk and board only. Elets Technomedia Pvt Ltd organises educational conferences in various parts of the world every year to showcase innovations in the education space.
One of the most prestigious conferences – World Education Summit (WES) has seen so far 12 editions being organised across the world (in cities like Delhi, Dubai, Bahrain, Denver, etc) covering the aforementioned aspects of education.
The summit has brought together decisionmakers, experts and practitioners from around the world on a single platform to learn about groundbreaking innovations in the education sector and propagate them in different parts of the world to make meaningful improvements in global education.
It can be observed that the views shared by above mentioned leaders are the ways and methods that India and other countries may adopt to be at par with standard of education globally. At the 11th World Education Summit held in Dubai, Dr Abdulla Al Karam, Chairman of the Board of Directors and Director General of the Knowledge, and Human Development Authority (KHDA), Dubai, said about the use of technology in education, "The future is here! Automation and Artificial Intelligence are going to decide how we live, how we work — every industry will be affected. It has started taking over jobs that involve repetitive tasks, which could be done by robots. That means, the jobs we are preparing for our students today will no longer exist. If you are teaching students skills that can be done by a robot, all you are preparing is just another robot. People are asking: how will this affect our future and everyday life? The question we hear less often is how can I change myself, my ideas and my education so that I can prepare for that future. Students see this change coming. They are asking: what can I study to make sure that my skills are relevant to the future? What kind of jobs should I choose?"
Other than WES, Elets through its School Leadership Summits has congregated various education stakeholders to deliberate on finest practices and innovations empowered by technological interventions. The objective of these summits is also to facilitate the top schools of India on the basis of their exemplary work in the field of school education.
Covering every segment of the education industry, Elets Technomedia also organises Higher Education & Human Resource Conclaves. The conclave is a grand confluence of country's top academicians, industry leaders, policymakers, and HR managers to discuss about ways to enhance employability of students, knowledge and skills that enable them to become an entrepreneur or seek a successful career.
Magazine: digitalLEARNING Magazine through its cover stories and other special features have discussed the then challenges and the most trending methodologies of education sector. The magazine is a collection of India and world's most renowned edu-leaders from government, preschool, school, and higher education sectors. The interviews helped the readers of the magazine to know about latest government policies and amendments in them along with the practices adopted by top educational institution to improve the education sector of India.
The magazine is a collection of thoughts shared by globally renowned leaders like late Dr A P J Abdul Kalam, Former President of India; Loynpo Thakur S Powdyel, then Education Minister, Royal Government of Bhutan; Kapil Sibal, then Minister for Human Resource Development & Communications & IT, Government of India; Dr Najma A Heptulla, then Minister for Minority Affairs, Government of India; Dr Abdulla Al Karam, Chairman of the Board of Directors and Director General, KHDA, Dubai; V Radhakrishnan, State minister of Education, Sri Lanka, and other distinguished personalities.
Portal: digitalLEARNING's mission is to raise awareness about how Information and Communication Technology (ICT) is playing a seminal role in enhancing the scope, reach and quality of education. In essence, digitalLEARNING offers an unbiased presentation of the myriad issues that lie at the core of this 'technological innovations in education' versus 'traditional educational methods' debate.
The portal reports from a complete 360 degree perspective – through education news coverage from across the wolrld, social networking outlets, blogs and analytical stories on education. With upto- the-minute reports on latest developments in education, insightful commentary on the new ICT innovations, and novel perspectives on traditional teaching tools, digitalLEARNING aims to be a one stop information provider for what's new and what's next in education.
In all, Elets and digitalLEARNING are striving to bring the best global practices to India and at the same time making world aware about the innovations in education sector of Indian subcontinent. Not only at global level but also in the, it is the effort of the organisation bring equity in terms of education among all the sections of the society and address most of the challenges in this sector
"Exciting news! Elets Education is now on WhatsApp Channels Subscribe today by clicking the link and stay updated with the latest insights!"
Click here!