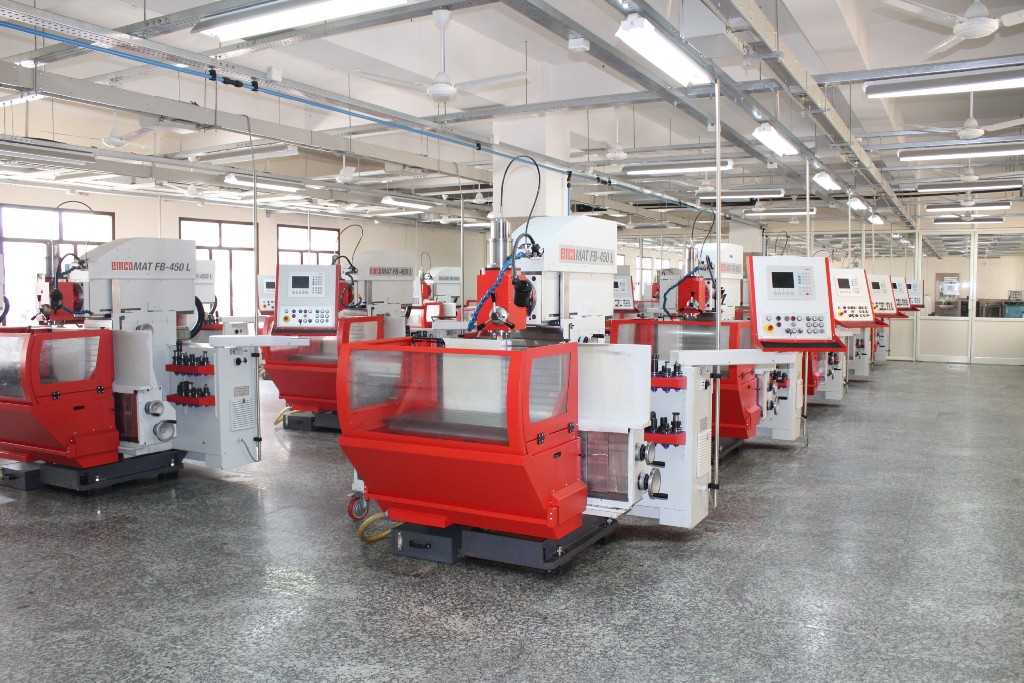 The Bhartiya Skill Development University (BSDU) Jaipur is the first skills university in the country incorporated by the State Government of Rajasthan in the year 2016. BSDU is spread over an area of 51 acres in Mahindra World City Jaipur. It has state-of-the art infrastructure with high-end machinery, imported from Germany, Austria, Spain and Switzerland.The University is the vision of Dr Rajendra Kumar Joshi and Ursula Joshi.
The students are trained in the university on world's best machines to become Industry-ready even before they join the industry. The training is based on Swiss Dual System comprising "On the job Training" and "Vocational School" which has been adopted after carrying out due modifications to suit the Indian industries.

The University has been honored with notable awards. Some of them are: Best Educational Excellence award, Best Preferred Skill University award, Global Intellect awardand India's Best Vocational Training University award. Bhartiya Skill Development University is the first of its kind to play a stellar role in ushering in a new era of skills training in India and is a small step in the direction of making India skilled.
BSDU Model of Education offers Certificate, Diploma, Advanced Diploma, Bachelor of Vocation (B Voc), Master of Vocation (M Voc) and Ph D in various skill areas and the programmes are in compliance with UGC, AICTE, NSQF, SSC, and NOS.
Why BSDU:
Speedy and assured promotions and growth path
Flexible Entry/ Exit plans to suit industry and student
Training on the world's best machines
One student on one machine concept
Training under the supervision of foreign trainers
Hands on practical exposure in all programmes
Possibility of earning while learning
Swiss dual system of training
Every alternate semester in the industry
BSDU offers the following modular programmes:
B.Voc (3 Years)
Agriculture Skills
Carpenter Skills
Electrical Skills
Automotive Skills
Construction Skills
Entrepreneurship Skills
Garment Making and Fabric Printing Skills
HVAC & Refrigeration Skills
IT/Networking Skills
Logistics Skills
Manufacturing Skills
Machine Learning and AI skills
Office Administration Skills
Plumbing Skills
Renewal Energy Technology Skills
M.Voc (2 Years)
Automotive Skills
Carpenter Skills
Embedded Systems and IoT Skills
HVAC & Refrigeration Skills
Smart Power System Skills
Entrepreneurship Skills
*Eligibility: B.Tech/B.Voc/M.Sc (Physics & Maths)
Other Programs
Diploma (1year)
Advanced certified course (6 Months)
Ph.D Minimum 3 years
Medical Nursing Assistant Skills
Eligibility:B.Tech VII Sem/ Graduates