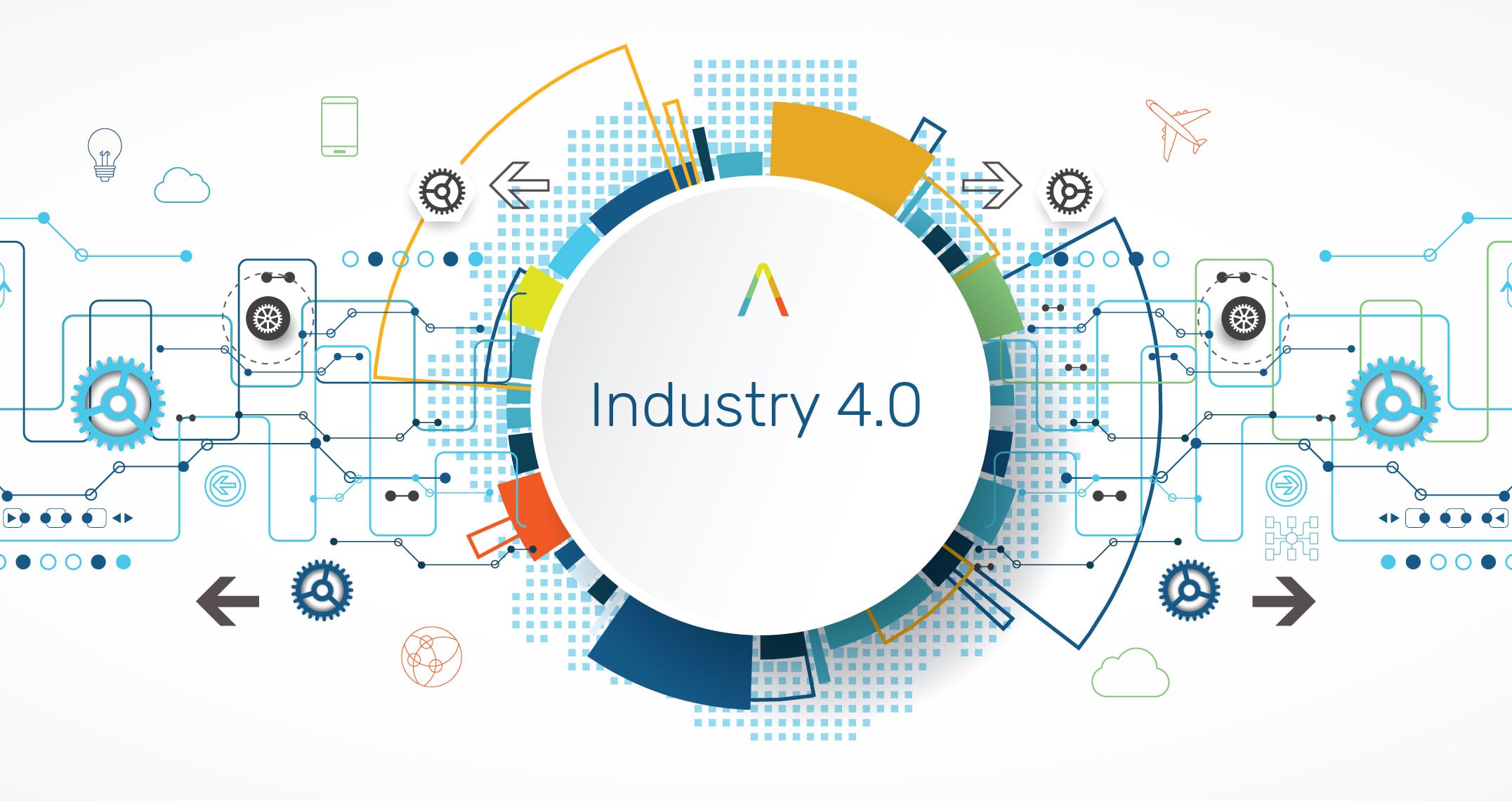 As the Industrial Revolution 4.0 is all set to occur in a big way soon, the education sector may experience its influence in a major way. With modernday technologies like Artificial Intelligence (AI) and others expected to play a major role, how does our education industry perceive this dawn of a new era? explore Sandeep Datta and Akash Tomer of Elets News Network (ENN).
It's likely that today not many of us may bother to visualise the probable impact of Industrial Revolution 4.0 which will involve a combination of innovative practices and approaches. It could be anything in terms of processes, services, applications or products. But it will certainly transform education ecosystem in a major way.
What is immediately obvious here is that due to Industrial Revolution 4.0 the employees of the future will need to use their knowledge and skills in new ways and keep upgrading and improving their knowledge to be successful. It may mean employers will prefer employees who are able to apply a series of skills and attributes with ease. Implicit in this approach is the fact that knowledge will be constantly changing. To meet these requirements it is incumbent on educational institutions to adjust their curricula accordingly.
With the arrival of Industrial Revolution 4.0, it is possible the technologies powered by AI will supersede everything else as they are so much capable of transforming the present world or that of the third industrial revolution where information technology was the key driver.
Some believe in the new scenario in future, the skills required will be critical thinking, people management, emotional intelligence, critical judgement, negotiation, cognitive flexibility, as well as knowledge production and management.
WHAT IS INDUSTRY 4.0?
When computers were introduced in Industry 3.0, it was called disruptive, thanks to the addition of an entirely new technology. Now, and into the future as Industry 4.0 unfolds, computers are connected and communicate with one another to ultimately make decisions without human involvement.
A combination of cyber-physical systems, the Internet of Things and the Internet of Systems make Industry 4.0 possible and the smart factory a reality. As a result of the support of smart machines that keep getting smarter as they get access to more data, our factories will become more efficient and productive and less wasteful. Ultimately, it's the network of these machines that are digitally connected with one another and create and share information that results in the true power of Industry 4.0.
TEACHING IN THE FOURTH INDUSTRIAL REVOLUTION (TEACHING 4.0)
Having a 100% digital education is not an all-inclusive solution, nor should it be the only method of teaching in use. However, benefitting from 'hybrid education' can only happen if teachers' digital skills are encouraged and implemented through experimental collaborations and partnerships with tech industries. With a spike in educational technology solutions, professionals can help transform school environments to become hybrid learning communities, where teachers can truly embrace innovations, become digitally literate and assume their role as facilitators.
Bill Gates, founder of Microsoft Corporation and philanthropist is known to have once said: "The first rule of any technology used in a business is that automation applied to an efficient operation will magnify the efficiency. The second is that automation applied to an inefficient operation will magnify the inefficiency."
Let's look at how does a section of top industry experts and edupreneurs look at this enigma called — Industrial Revolution 4.0.
Some of the experts feel Machine Learning is the way ahead, where computers will automatically learn and re-programme themselves as per the need, without human inputs. It's both an exciting and challenging aspect for students and teachers. Industry 4.0 demands major skill sets in educationists for understanding the future needs and showing the futuristic vision to students. That itself is the foreseeable challenge. Then comes the challenge of preparing students for an unknown and unseen fast changing future.
Dr Manjula Pooja Shroff, MD & CEO, Kalorex Group, says the revolution has already started, Industry 4.0 has kicked off the thought process for Education 4.0 as well. "The industry demands will push education to raise its standards. Skill development and sustainability has to be the focus of the curriculum in the near future."
Explaining how will STEAM learning foster innovation into the global education ecosystem in the Industry Revolution 4.0, Dr Shroff says: "Big Data processing and coding will be an integral part of all school subjects. The way forward is to introduce it at the earliest with an interdisciplinary approach towards teaching all subjects with focus on applicability. With the high level of machine integration into our lives, while Science and Math will be required to support this technological drive, the element of Art and Humanities will be necessary to strike a balance between Humans and Machines."
According to Shreevats Jaipuria, Vice Chairman, Seth M.R. Jaipuria Schools & Jaipuria Institute of Management, the future of school is human, not institutional. "The concept of industrial scale dominates how we think about and do school. I don't buy it; I want school to be human scale. I argue for smaller learning spaces of close to 150 students or less where we can invest in students teaching each other. This is the future, and this is where technology will change the game."
Mentioning about the aspects that Automation and Artificial Intelligence (AI) may influence in the education sector, he says: "We are very bullish about technology, and see AI as the next-bigthing. We have set up AI and VR labs at our schools already. We do hope the future of school can break through the barriers we put up between ourselves and others, and the barriers between ourselves and knowledge we've yet to attain."
Raghav Podar, Chairman, Podar World School, opines today children are growing up in an age of VR, AR and AI. They will be auto prompted with the information they will require to achieve their next tasks. "The education system needs to dramatically transform from one where memory retention and regurgitation is assessed, to a system where the ability of the child to effectively apply the knowledge that he has, is valued."

Ryan Pinto, CEO, Ryan International Group of Institutions, believes one of the biggest challenges is to find solutions beyond the textbooks. "It's time for educators to part ways with the old 'lesson delivery model' and shift more towards an adaptive model which leads to a more customised teaching-learning processes which is driven by students themselves. Additionally, students will 'learn by exploring /doing' especially for STEM subjects."
"Second challenge is in creating a teaching community (and beyond that an ecosystem) which can help the young generation get ready for the future. With the rapid adoption of technology we need to equip our teachers to become facilitators who can leverage the new tools to enhance learning outcomes," he adds.
Industrial Revolution 4.0 is a multifarious, dialectical and exhilarating prospect which can potentially alter and revolutionise the education sector across the globe for the better. The fourth industrial revolution is powered by artificial intelligence and it will transform education from tasks-based characteristics to human centric characteristics, states Anirudh Gupta, CEO, DCM Group of Schools.
"Because of the convergence of man and machine, it will reduce the subject distance between humanities and social sciences as well as science and technology. This will necessarily require much more interdisciplinary teaching, research and innovation," he says.
K Lakshmi Rao, Academic Director, JGI Schools, opines the Industrial Revolution 4.0 certainly would revolutionise the education sector, as Automation which is the most important feature of Industrial Revolution4.0, is going to impact the career options as early as 2020.
"There will be more than 20% new job opportunities that emerge, some of them being: Artificial Intelligence, Robotics, 3D printing, Digital marketing, Cyber Security Specialists so on and so forth. These careers were not heard by most of the 19th Century and 20th Century educators. Hence, there is a dire need for quick change in the education sector with a curriculum revamping from Elementary Education to Higher Education."
Talking about challenges in education sector in near future due to Industrial Revolution 4.0, Rao says: "The major challenges I foresee in the education sector is the lack of adaptability skill of educators along with apprehension. The present educators are following 19th Century systems and teaching 21st Century digital natives as they feel that the Education system that they had under gone is still good to make a good living."
In essence, the future will belong to the ones who are ready to accept change and adapt technology like new rules of the game. The Industrial Revolution 4.0 in education domain will be a beginning of new era making all of us look at learning and exploring things a distinct way. Let's be ready, as the change is the ultimate reality of life.