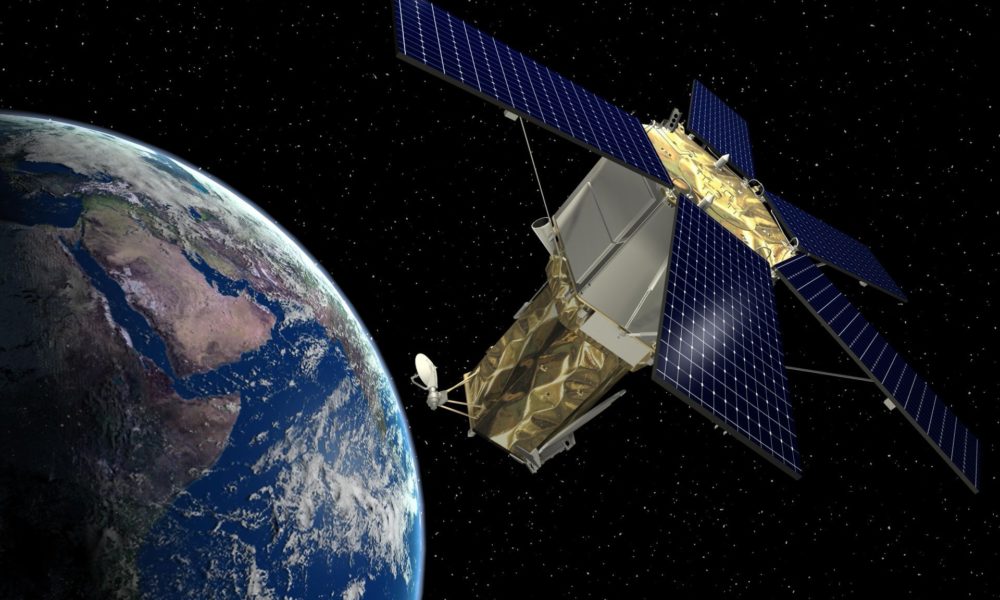 Geoinformatics holds great promise in environmental modelling and its analysis, studying climate change, disaster management, and telecommunications, writes Dr Ketan Kotecha, Director, Symbiosis Institute of Technology, for Elets News Network (ENN).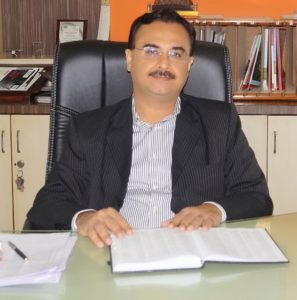 Geoinformatics is almost an unknown term for many people. But mention Google maps or talk about GPS enabled apps like Ola and Uber and faces light up with interest! Today, Geoinformatics has gained a lot of potential in the job market because of the current and unexplored opportunities. This emerging and evolving technology offer great career avenues.
But first, let's understand what exactly is Geoinformatics? In simple words, it deals with the tools, science, and technology which are used to acquire, analyse, and visualize our planet and its resources from space. For example, the geographic location of our planet, the various oceans, man-made structures, etc. can all be located with the help of Geoinformatics.
Remember the famous movie, Lion? Here the boy could find his family 25 years later, thanks to Google Maps. This movie and this incident could only be possible because of Geoinformatics. Geoinformatics is a field which is used in various walks of life. Be it urban or rural planning, land use management, agriculture, defence sector, and infrastructure development among others.
When it comes to transport, it is used for in-car navigation, maritime, aviation, network planning, etc. Geography and Earth Sciences rely on geoinformatics data as well.
Educational Qualification

In order to pursue a career in Geoinformatics, one must have a degree in science. Geography, agriculture, geology, engineering, IT or computer science students can also get admission to M.Sc., M.Tech. courses in Geoinformatics and Remote Sensing. People can also follow up with Ph.D programmes or diploma courses, certificate courses.
Well, to be honest, the most important thing for a successful career in this field is genuine interest and passion that one possesses. Students who are eager to learn and push their limits beyond boundaries will excel in this field. A positive outlook, robust analytical and problem-solving skills are also major pointers that will help one stand ahead of the crowd.
A Rapidly Growing Field with Good Job Prospects
Today, a Geoinformatics(GIS) professional has more tools at his disposal than ever before. This has been possible because of the increase of geospatial data like Google Maps and the internet of things. The growth has thus helped in enhancing humanitarian efforts such as city planning and disease control to giving business intelligence solutions for product marketing and helped solve other such large-scale problems. According to research done by, P&S Market Research the global GIS market could be worth $17.5 billion by 2023. With that sort of expansion, comes great employment opportunities for skilled GIS experts. This trend of expansion is expected to be the maximum out of all other professions.
Decent package
The simple fact is that most professions benefit majorly because of this field. Thus, the opportunities for a person with technical acumen and critical thinking skills will improve a lot in the coming future. A person can use these skills in solving complex problems and thus being able to withdraw decent packages from companies.
Variety of work and an array of sectors
The best thing about this field is that it covers an array of sectors. Starting from public sector to private sector, different work styles can be used to become masters in this field. This industry covers an array of fields. One can spend his time outside tracking wildlife in the Arctic, or tracking down insurance fraud in the Southern part of Europe; location intelligence is a hot trend in this industry.
Some of the fields in which Geoinformatics can be used are:
Agriculture
India has always been an agriculture-driven economy. But today, agriculture has evolved beyond words. From hand farming, it has become technical farming.  From soil testing to analyzing productivity from a remote location, agribusiness relies on geoinformatics experts
IT
IT firms are always on the lookout for people who have specialization in this field because people with this specialization can have a lot of depth and knowledge in this field. Several applications and software programs are developed with keeping the core concept as geoinformatics.
Aviation
No aeroplane can function without GIS applications and remote sensing and hence one can not imagine life without GIS. The aviation sector which is growing beyond leaps and bounds needs geoinformatics professionals for their expert and crucial role in the industry.
A chance to make the difference
There is absolutely nothing that you can't do under the sky in this field. If you want to conserve the wildlife sanctuary, or protect your nation as a service member, or streamline operations of a particular field, you will have the opportunity to do all that. Geoinformatics enable one's understanding of the geological, social, temporal factors that are responsible for contributing to some of the world's most challenging problems.
One can safely say that geoinformatics is a promising career opportunity and is here to stay for long.