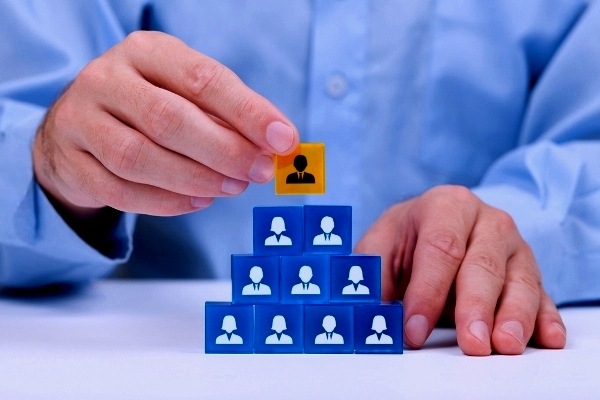 Applicant tracking system used by the portals and companies is a tough nut to crack the job descriptions are optimised according to a certain way which only select the applications falling under its criterion, observes Aniruddh Parmar, HR Executive, SoftwareSuggest, for Elets News Network (ENN).
The never-ending rat race has been swallowing up people since time immemorial. The bitter truth is – the race is essential for the survival. The concept of the "survival of the fittest" is more applicable than ever when you are out there looking for a job. Seeking a job is a tiresome process which requires an ample amount of patience and effort. However, job-seeking has become easier than ever with many online job portals like Naukri, Indeed, etc. The biggest challenge for employers is the talent management software used by these portals.
Often, nearly half of the applications get rejected just because they are not appropriately qualified for the job. Moreover, before these applications even reach a recruiter, such software only accepts the ones which fall under a certain criteria laid out by the Applicant Tracking System (ATS).
As soon as you graduate, you start applying for the jobs which fit your criteria. What about the criteria on the basis of which you are scrutinised by the employers? Do you think you're not paying enough attention to those factors? Find out in this list of possible reasons that could be stopping you from hearing back from recruiters:
Following up with the Recruiter
Applying for the job isn't the only step you need to take, if you want to land yourself that dream job. One of the main reasons why applicants don't hear from the recruiter is the lack of follow-up after they have submitted their resume. A survey done by job-hunt.org showed that 51 percent of the HR managers aren't interested in the applicants who do not pay any heed to the follow up.
The "one-tap apply" system has more to it. Most applications don't even reach the recruiter. It is really important to send an email to the recruiter asking about the status of your application. Companies receive thousands of applications for a single position; it is only fair to at least remind them once. Also, it shows that you're an applicant who is actually concerned about the job enough to follow up.
Building a Professional Online Presence
Almost 37 percent of the employers believe that social media and networking sites are a strong criterion for selecting their applicants. While 11 percent of the companies who don't yet use such sites as a parameter, they plan to do so soon. When asked why the employers need online background checks of the applicants, 65 percent of them stressed the importance of a candidate's professional presentation on social media.
In the present era, social media plays a significant role while determining a candidate's fit in the culture of the company. Educational qualifications and work experience aren't the only things that matter. Recruiters want to know how a candidate would be able to adapt to the work culture. A Google search about your name can give you deep insights about how you can modify your online profiles to match your professional goals.
Optimising your Resume
Optimisation of your resume keeping in mind the appropriate keywords for items like job description or skills is an essential factor for you to get noticed. Chances are, if your resume is not optimised according to these things – you might not get selected. Descriptions of the jobs you are applying for, contain some specific keywords which are known as attributes. These attributes are tracked by the recruitment software used by companies. You should try to include these keywords in your resume or application so that it doesn't get weeded out. For example, if you are applying for a Content Writer position and the job description has certain keywords listed in a certain order – you might want to follow the same order.
Optimising does not refer solely to keywords; it also means a properly formatted application e.g. a separate line for everything from job titles and work experience to the company in which you have been working earlier. Also, it is a good practice to make sure that your social profiles like Linkedin match your resume.
What's the Solution?
If you are currently unemployed, don't just jump at any opportunity. Patience is the key. Hence, always be on the lookout for a better opportunity from the earlier ones and take your own time to prepare yourself. Another important point to be noted is that you should be visible and stay updated on all your online social profiles. Stay connected with big companies, be updated about your niche, tell people about yourself through blogging.
Don't be disappointed if you are rejected, there are plenty of fish in the sea if you've done your due diligence.