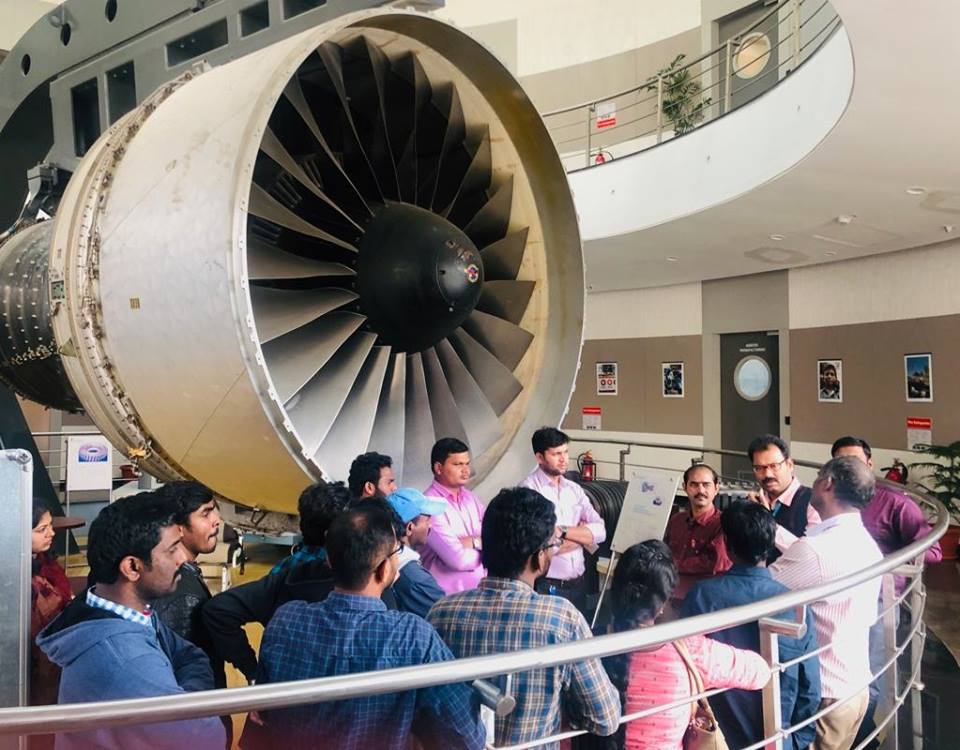 Telangana Academy for Skill & Knowledge was established by the Government of Telangana to enhance skilling synergies between Government, Academia and Industry to enhance employability quotient of youth in the state.

SUCCESSFUL INITIATIVES
Technology/Domain Skilling in collaboration with Industry
TASK enables short term Technology Skilling and certification in collaboration with technology organizations like Salesforce, AWS, ServiceNow, Google, Oracle, Samsung, CISCO, TataStrive, NSIC, ICICI Bank etc. on latest technologies. These skilling sessions, delivered in colleges provide students with hands on experience on the technology and also help them gain confidence in facing interviews.
TECHNOLOGY ENTREPRENEURSHIP PROGRAMME (TEP)
Technology Entrepreneurship Programme (TEP) is a semi virtual programme offered by the Indian School of Business (ISB) in partnership with Telangana Academy for Skill and Knowledge (TASK). The program is tailored specifically to motivate and generate interest in entrepreneurship among engineering students. TEP has three primary goals at its core:
To promote technology entrepreneurship as a viable career option and nurture the culture of entrepreneurship in the region
Link entrepreneurial and innovative behaviour to educational and career pathways
To provide an environment/experience for engineering students to create investable technology based start-ups
The components of TEP can be broadly categorized into three areas:
Core Courses: Online modules that cover topics on Product and Service Design, Innovation Management and Entrepreneurship.
Practicum: Hands on activity based learning through Human Centric Design Thinking Workshop, Engineering Design Challenge, Mentor Workshops/Boot-Camps and Industry Visits.
Build Your Own Venture: A series of boot-camps and mentor clinics are conducted to assist students to build their own venture. Additionally, classroom sessions on topics like marketing strategy, negotiations and other management related topics, are held to prepare students be pitch ready for Demo Day with prospective investors.
FINISHING SCHOOL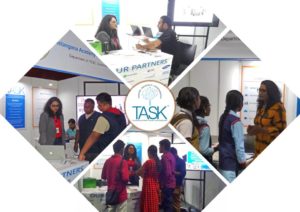 With a view to meet the shortage of skilled human resource requirements of corporates, TASK has taken up an initiative to skill unemployed youth based on industry requirements. The finishing school program is designed for a period of 8/12 weeks and his effort has twin objectives of:
Helping young graduates to find jobs by enhancing their employability quotient
Offering skilled candidates to Corporates
The programme offers rich inputs to enhance and sharpen the required skills among the graduates and make them employable. This programme does not guarantee employment but helps in enhancing the strike rate of the candidate to get through a job interview and selection process. A 60 percent placement rate has been achieved since inception. The program is highly subsidized.
PROFESSOR OF PRACTICE (POP)
Professor of Practice is a distinguished professional from Industry (Eg: IT / ITES, Banking, Financial Services, Insurance, Retail, Healthcare, Automobile, Aviation, Pharmacy, Government services) either practicing or retired.
Professors of Practice help to deliver training to undergraduate students to improve soft skills that would impact the student's personal and organizational skills.
Training students through the new skilling process designed by TASK is a critical component for the students' success and therefore the role that POPs (Professors of Practice) play in this process is of utmost importance.
Effective pedagogy incorporates an array of teaching strategies that promote the wellbeing of students, improves students' confidence and thus enables the students to perform better in interviews.
DELIVERY METHODOLOGY:
The purpose of introducing a change in the pedagogy is that they provide a guide for developing productive practice. The pedagogy includes 25% concept, 25% case study, 25% practice session, and 25% evaluation & feedback of the student.
The programme helps students improve their communication and teamwork, as well as problem- solving and decision making abilities.
Modules:
Personal Skills: Communication Skills, Presentation Skills, Time Management, and Values (SrEE) (Safety, respect, Environment, Ethics)
Organizational Skills: Group Discussions, Preparing for Interviews, Goal Setting, Team Work, Problem Solving, and Decision making.