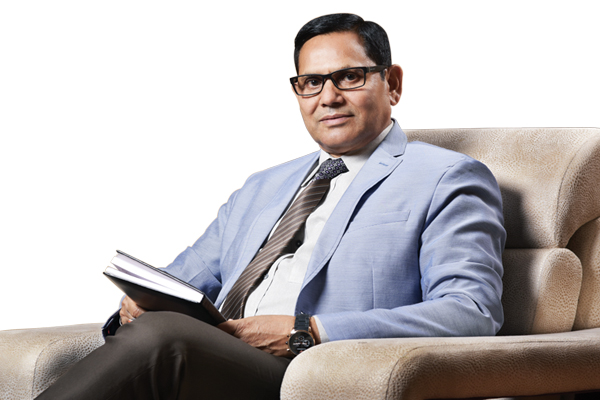 At Lucknow Public School we believe that education civilises people by inculcating moral values and principles. Children need standards and clear philosophy of life, which distinguishes evil from good, and helps them to develop sound ideas and better vision of living out their social lives, says S P Singh, Founder Mangaer, Lucknow Public Schools and Ex-Member of Legislative Council, Uttar Pradesh, in conversation with Arpit Gupta of Elets News Network (ENN).
Having earned a reputation for imbibing skill- based qualities in students, Lucknow Public School enjoys a distinction. Tell us how has been the journey.
The foundation of Lucknow Public School (LPS) was laid way back in 1983. In the opening year a total of 500 students were enrolled. But due to our determination to impart quality education among students, we have now 12 campuses at different locations in Lucknow. In addition, LPS branches are also located in other districts of Uttar Pradesh including Hardoi (my home district), Sitapur, Lakhimpur Kheri, and Delhi. We have a vision to expand LPS branches in Dubai, Singapore, Mauritius and other parts of the globe.
LPS caters to approximately 28,000 students currently, providing them quality education of global standard. We have around 1,200 skilled faculties.

Be it ICSE/ISC, CBSE or UP Board, results of Lucknow Public Schools & Colleges have always been acclaimed.
In UP Board, LPS students have topped 11 times in the State. LPS CBSE branches also produce city toppers every year. In ISC Exams 2018, LPS broke all previous records of the results. Lipika Agarwal, one of the brightest students of LPS Lakhimpur Kheri branch topped in ISC Examination in India and abroad with 99.50 percent marks. Nidhi Priya of LPC, Sahara States, Jankipuram branch, who obtained 99.25 percent marks, became the second topper in ISC- 2018 in India and abroad.
Many of our students after clearing IIT, All India Medical Entrance, CAT, CLAT, IAS, IFS, IES, IRS, PCS, PCS-J, NDA, CDS, CA, SCRA, AIIMS, SAT etc., are working at esteemed positions in top-notch organisations across India and world. Over 1,500 alumni of LPS are working in USA, UK, China, and Russia.
The Lucknow Public Schools & Colleges group has been flourishing by leaps and bounds due to its commendable results and lucrative placements of students.
How does LPS keep students up-to-date with recent technological developments?
LPS keeps students abreast with recent technological developments. As an enabler, technology has played a crucial role which has given new meaning to both, teaching and learning.
We have been leveraging technological trends to make students learn in better and enhanced manner. Our entire campus is multimedia supported. Classrooms have been digitalised too.
Children are equipped with the great combination of technology and learning at LPS.
Safety and security has been a big concern among parents today. How do you assure parents about the safety of their wards?
Student's safety is our prime concern too. In a bid to make students feel safe and secure in school premises, we have taken several measures. Security-guards and bouncers take care of students' safety and security. CCTV cameras have been installed at every nook & corner. In addition, supporting staff and teachers are vigilant enough to deal with any situation. All buildings are made earth-quake resistant. Corridors and staircases are properly spacious to walk in.
How do you foster critical thinking among students?
Students are provided various opportunities at Lucknow Public School. We try to develop an enquiring mind. Reality is objective. Student's thinking is made productive to the extent that they are able to accurately perceive and interpret. All subjects play an important role to develop habit of critical thinking. Students are motivated to open up. Their rigid set of opinions and attitudes are softened. Various methods are adopted by our teachers for the same. A sense of humour is also created so that critical thinking could be developed.
Unveil your vision and plans about LPS group.
We have very forthright approach as far as vision is concerned. LPS branches in Mumbai, Maritius and Dubai are yet to be opened. More students will be cracking IIT, CAT, CLAT, IAS, PCS and will be placed in globally-acclaimed companies in coming years.

br>