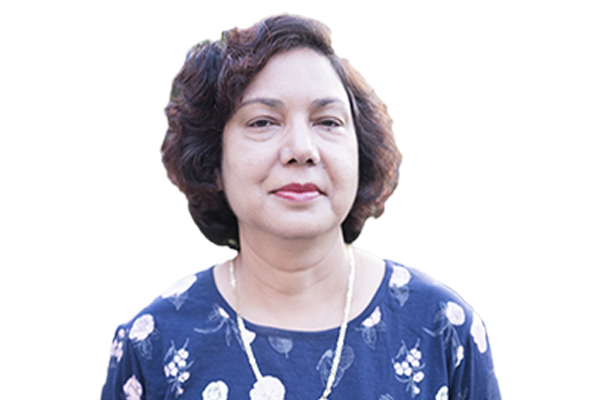 At St. Xavier's Convent School, we encourage peaceful co-existence among our students. We endeavour to make our students innovative which help them to find solution of any challenge in life ahead, says Dr Arjumand Zaidi, Director, St. Xavier's Convent School, Lucknow, in conversation with Elets News Network (ENN).
How is the curriculum followed at St. Xavier's Convent School impart education in innovative ways with focus on the holistic development of students?

At St. Xavier's Convent School, we do not discriminate children on the basis of their social or economical backgrounds. We encourage all children to study, learn and play together. We teach them to be kind, and most importantly irrespective of religion, caste, and creed, to be humane.
The second halves of all Saturdays are dedicated to holistic development of students by organising co-curricular activities. Students take part in theatre activities, singing, dancing, craft making, debates, sports and social awareness activities that focus on environmental and societal problems.
A good school must have good student-teacher coordination, what methods are being followed at St Xavier's Convent School to maintain a healthy coordination between teachers and students?
The students are free to express their views and discuss issues with staff members which are then followed up by the school administrators. These issues, if not resolved at grass-root level are taken up by higher authority and resolved immediately. Our "Open Door" policy is another one that encourages students to express their problems as soon as they encounter them. This allows students to be confident and discuss their problems openly with teachers.
How increased usage of technology has helped the school in improving the learning outcomes among its students?
We use smart classes where we showcase video presentations on specific topics which help students understand in better way. We involve students in making these presentations as well. It allows them to research and study about topics and present it before their fellow classmates making it a fun- inclusive activity. Technology has also helped us share some of the best moments of the school through social media platforms and celebrate the achievements of students.
With ever changing dynamics of the education sector, how do you think, teachers are changing their way of imparting knowledge to meet the changing requirements?
Children nowadays are adept with latest technologies. It is important to teach them using technology judiciously and do not get into the dodgy parts of the internet that can be harmful for their growth. To guide the students properly in today's time, it is very essential that the teachers are well equipped with the technology and compatible with the learning patterns of their students.
In order to maintain a good learning environment at schools what activities along with study are conducted at your school?
We organise number of competitions and activities for students. Students lead these activities and also give their views on different issues. We ensure that the most effective opinions of students are implemented. We actively encourage our students to participate in awareness programs to inculcate the urge to fight for the things that need to be changed to secure a better future for them. We teach them to stand up for themselves, their individuality and their dignity.