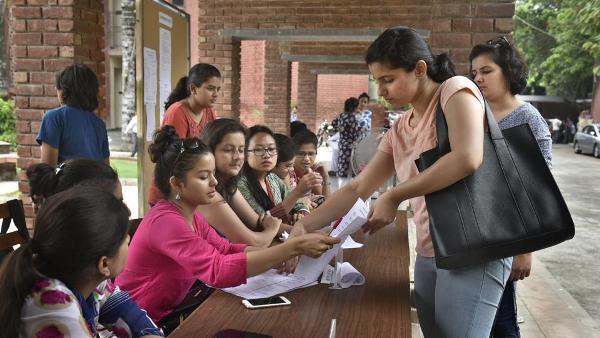 The Central Board of Secondary Education (CBSE) has requested the Delhi University (DU) to align the admission process as per the schedule fixed by the CBSE. The CBSE has written a letter to Registrar of Delhi University in this regard.
The CBSE revaluation process, as per the dates announced, will start on May 24. On the other hand, Delhi University is all set to start the admission process. This has caused tension among students of CBSE appeared in class 12 this year and are looking to apply for revaluation process.
It has happened after confusion erupted regarding CBSE revaluation schedule and its possible effects on
Delhi University undergraduate admission, which are expected to begin soon.
Notably, CBSE, in a first, had announced the Class 12 results on May 2, much ahead of the schedule following a High Court directive which asked the board to complete the revaluation process before the DU admissions begin.
When the results were announced, a CBSE released a statement clearing board's stance on High Court directive, "CBSE will be completing its re-evaluation process also at the earliest. Now, Delhi University has to fix the last date of submission of application form for admission in Delhi University in such a manner that the work of re-evaluation is over prior to the last date of Delhi University admission process".
The board had also kick started the exams 15 days earlier this year, as compared to its traditional dates.
On the other hand, other major boards like, Tamil Nadu, Kerala, Telangana, Uttar Pradesh, Andhra Pradesh, Madhya Pradesh and Bihar have announced the Class 12 results in last one month.