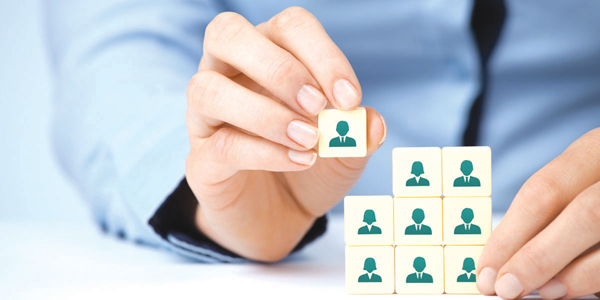 In the present era, campus placement holds a great importance for students and educational institutes. While, it helps a student in building a strong foundation for the professional career ahead without facing the real-world job struggle, peer-competition or family pressure, a good placement record gives a competitive edge to an institute/ university in the education market, observes Rumani Arora of Elets News Network (ENN).
Campus placements provide the students with a foot-in- the-door opportunity, enabling them to start off their career right after they have completed their course curriculum. Furthermore, they get to interact and engage with the industry professionals during the placement drives, which further help lay a foundation for their prospective career in the future as they familiarise with potential contacts from their chosen career field.

Placements have gradually become an integral part of an institute's offerings, which was not the scenario earlier. Nowadays, students pay special attention to placement records while selecting a college or university for the admission.
And it is rightly so, if a student is paying huge amount of parents' hard-earned money as fees to the institutes/universities, he/she has the right to calculate the rOi (return on investment), which in this case is a lucrative job.
Madhu Chitkara, vice-Chancellor, Chitkara University, Punjab, supported the aforesaid approach of students and their parents during a panel discussion at 10th Higher education and Human resource Conclave 2019, Chandigarh.
"Nearly 30-40 years ago, students were not expecting jobs from the colleges. I did my graduation from Delhi and I never asked for the job from my college and it was not their responsibility. Now the scenario has changed, the students are aware that Colleges/Universities have the responsibility to provide placements," she said. Moreover, placement track record of any institute or university helps the students to comprehend their future accomplishments and encourages them to register for admissions. Every institute is incorporated with a placement cell to assist the students in finding the right job where they can sharpen their skills and prepare for a bright future ahead. Further, it will also help to attract the fresh applicants for admissions. A good placement record is also helpful in making an institute secure a higher spot in the college rankings. National Institutional Ranking Framework (NIRF) gives great importance to the 'placement records' of a University/College while preparing the ranking list.
Challenges
Technological Transformations: With the technological advancements happening in every sector, the nature of jobs is changing rapidly. New and diversified jobs have come into existence, which were never heard of before. And the trend is going to continue in the future with Artificial intelligence, robotics, and Machine Learning taking over the traditional educational module.
Chocko valliappa, Founder & CEO, Hiremee, while speaking at the 11th Higher education & Human resource Conclave Pune 2019 said, "The industry is moving to industry 4.0 and the amount of metamorphosis the world is going to see is enormous. One million jobs are going to be displaced; one million people are going to be displaced. new jobs are going to come. They say new 600 forms of jobs will come in. So how our education system is going to change to that world?"
Education system now has to be developed in such a way that it prepares the students for jobs which are not even created as of now. In short, there is an urgent need to bridge the gap between Industry requirements and the existent skill set of the students.
Gap between Skill Set and Industry Requirements: Considering the trends, education system now has to be developed in such a way that it prepares the students for jobs which are not even created as of now. In short, there is an urgent need to bridge the gap between industry requirements and the existent skill set of the students.
According to a recent survey conducted by national Sample Survey Office, India's unemployment rate rose to a 45-year high during 2017-2018. Another report by the Centre for Monitoring Indian Economy (CMIE) says that almost 11 million Indians lost their jobs during 2018. while there can be many other reasons behind falling no of jobs, the gap between skill set and industry requirements is one of the major reasons behind this phenomenon.
Economical Changes: In the rapidly changing ecosystem, it is very important to focus on the skills and knowledge that are relevant to the future. A few institutions have identified programmes to handle this apprehension. Besides, there is an urgent need that institutions find innovative mechanisms to nurture employable students incessantly by imparting quality education.
Steps to Improve Placements
Campus recruitment is witnessing tremendous transformation with the emergence of technological advancements in the process. Utilising multiple digital services, recruiters are able to figure out innovative and cost-effective strategies for conducting a campus recruitment drive, recruiting top candidates and meeting the recruitment numbers. During a panel discussion at 10th Higher education and Human resource Conclave, Chandigarh, Manish Sharma, Head HR, Eureka Forbes, said, "Digitlisation is not a challenge at all rather it is our mentality which is restricting us to accept it. From joining of an employee to evaluating his/her performance, everything is digitalised now. It helps organisation to remain transparent with its employees in various processes".
It translates to the fact that it is high time that institutes keep themselves abreast with latest digital trends and create an effective placement strategy. Here are the few steps Universities/institutes can take to ensure optimum placements.
Enhanced Profile: Universities/institutions must give importance to improve their profile be it having a professionally designed website or an attractive marketing brochure. Marketing the previous placement records, academic records and awards received by the college is also an effective tool for the same. Besides, promoting the professors/lecturers (with excellent academic and/or industry back ground) and marketing their college infrastructure (if they boast of it) are some of the trusted methods.
Networking: institutes/Universities must leverage on their existing network to reach the Company Hr's and invite them to their college for the placement process. Besides, their placement cell must also dedicatedly work towards creating new connections and nurturing the old ones. Social media and other professional websites like Linkedin can be an excellent networking tool for this.
Skill Training and Employability: Skill Training is one of the most important factors responsible for improving the placement record of an institute or university. Companies no longer just look for academic excellence and aptitude but they prefer candidates who have practical exposure and problem solving ability in real- life situations.
So, instead of starting training in the last year, colleges must focus on imparting skill training to students from the first year onwards. institutes can also keep some KPis (Key Performance indicators) and measure student's progress against this.
Placing Right Candidate for the Right Job: Universities/ institutes must focus on bridging the gap between the right candidate and the right job. They must avoid the tendency to place as many candidates and instead focus on placing the candidates who are ready and eligible for the role.
Companies critically focus on the "Attended vs recruited" numbers when they visit a college for campus recruitment. it gives them a fair idea of which colleges have high quality or job-ready candidates. If a college wants to boost its placement record, it is even worth getting eligible students from nearby colleges rather than its own students again who have less chances of getting through.