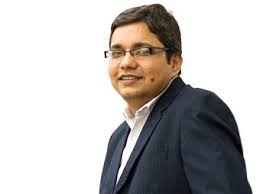 Maharashtra, with the largest economy among States in India, is redefining its educational landscape by adopting the latest innovations from across the globe. Famous for its historical and natural places, the third most urbanised State in India is also an educational hub.
Students from all over the country flock to Maharashtra, which is home to numerous schools, colleges and many prominent educational institutions, to learn the required skills to pursue careers in their chosen fields. While Pune and Mumbai are home to some of the top colleges and institutions in Maharashtra, other cities in Maharashtra like Ahmednagar, Kolhapur, Aurangabad and Nagpur, are also known for having a sound educational base.
In this issue of digitalLEARNING, our cover story "Maharashtra Evolving as Education Hub", explores how the State is trying to leverage innovative approaches to sustain a robust education ecosystem. It also underscores as to why it has become imperative for the State to innovate in education space and acquire an edge over other States in India.
Taking our legacy forward of organising education summits and in line with Maharashtra's evolution as an education hub, Elets is organising 11th Higher Education and Human Resource Conclave-Pune on May 4 and the 12th School Leadership Summit-Pune on May 18. The two conferences will highlight the achievements and the best practices adopted by the educational sector of Maharashtra. The summits are also meant to act as the platforms for partnership between Governments-Industry-Academia.

This issue of the magazine also carries a special feature, "Personalised Learning Paving Way for Quality Higher Education", which highlights how personalised learning has now become a major movement in education.
Various interviews of who's who of Indian higher education sector in this issue of digitalLEARNING offer useful insights into the innovative methods adopted by higher education institutes to impart modern and holistic education across the country.
The "Top Private Engineering Institutes Ranking 2019" in this special issue highlights the evolving need for engineering institutes in India to impart relevant education and prepare their students to take on the challenges of professional life when they walk out of the institutions.
The magazine also carries a comprehensive report of the 10th Higher Education and Human Resource Conclave, Chandigarh, in which top-notch policymakers, edu-leaders, and stakeholders from higher education and human resource industry participated in the day-long conclave in March.
We hope the wide variety of articles, reports, ranking and other write-ups in the magazine would help our esteemed readers gain invaluable insights into the Indian education system and trace the trajectory of its development.

br>