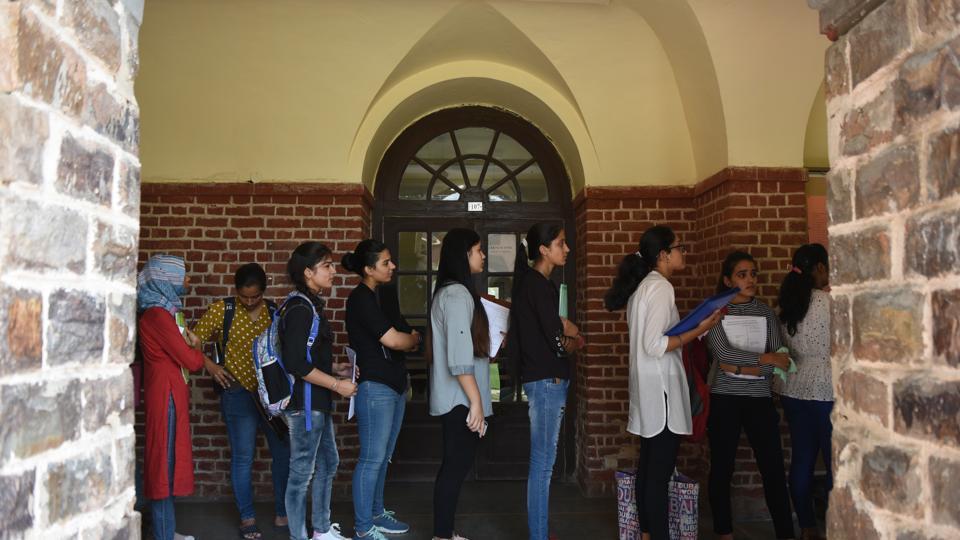 Even after the five cut off lists, 65.9% of seats reserved for the Economically Weaker Section (EWS) and 57% seats for Schedule Tribes (ST) are still vacant in colleges of Delhi University (DU).
As per the data shared by the admission team of Delhi University, over 67,000 students have been admitted against 62,000 seats in 63 colleges of Delhi University.
The official data on actual admissions by DU revealed that out of 6,700 EWS seats, only 2,291 have been filled resulting to 69.5% vacant seats in the category. Similarly, of the available 5,025 seats for ST candidates, only 2,162 (43%) got filled; and 8,448 (82%) of 10,050 seats available for SC candidate are filled as of now.
According to reservation policy, 50% of total seats are reserved for candidates belonging to OBC (27%), SC (15%) and ST category (7.5%) in all government institutions across India. Besides, Central Government has also introduced 10% EWS quota as well this year.
In 2019, 34,262 applications were received under the SC category, whereas 7,100 and 9,091 applications were received under ST and EWS categories respectively.
Discussing about the scenario, Hansraj Suman, chairperson of the DU's SC, ST and OBC teachers' association, said,  "The major reason behind this is that the colleges keep very high cut-offs for the reserved category students as well. There is marginal difference between the general category students and the EWS category. The cut-offs for even the SC, ST and OBC categories are also very high."