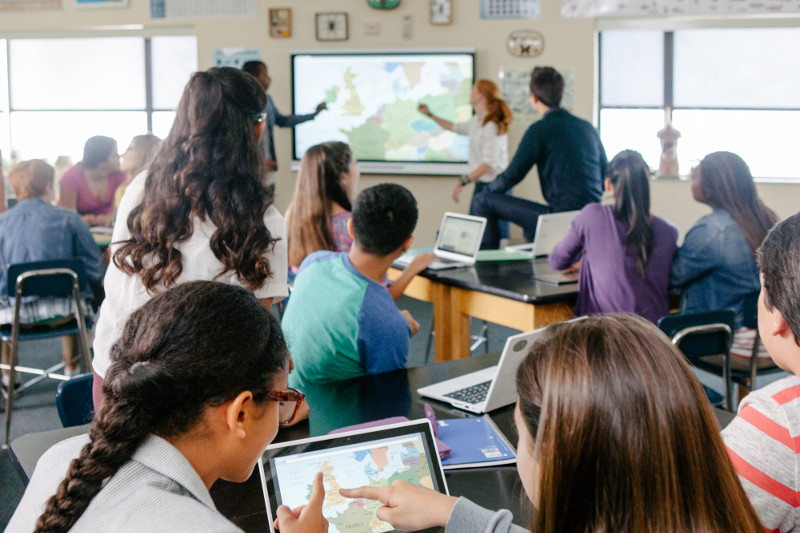 Globus Infocom is providing 62 smart classrooms and four virtual Classroom solutions to the government colleges under Directorate of higher education, Goa.
Pramod Sawant, Chief Minister of Goa has launched these smart classrooms and virtual classrooms setups that have been set up in the four government colleges located at Sanquelim, Khandola, Quepem and Borda.

Speaking on the occasion, Kiran Dham, CEO, Globus Infocom said, "We are delighted to be a part of technology integrated education initiative taken by Directorate of Higher Education, Goa and are overwhelmed to be selected by the Goa Government to provide our advanced technology driven smart classroom &virtual classroom solution for the students."
"We are committed as a responsible citizen to contribute our best to fulfill the government objective. We are confident that it will surely be an aide for students to attend lectures from different institutes live by sitting at their own college," she added.

Along with providing the best content for learning, the 62 smart classrooms and four virtual classrooms will also connect the four institutes virtually for resource sharing. It will help students of the four colleges to communicate, discuss, watch videos, presentations, share files, and also enable live streaming via online Learning Management System (LMS) Software.
This initiative will greatly improve the quality of teaching & learning in colleges & put forth a modern pedagogy for the holistic educational experience.
"We are the pioneers in the Education-Technology sector and a Make in India brand for over two decades. Our solutions have been successfully installed in major cities of India like Delhi, Lucknow, Mysore, Bikaner, Dehradun, Varanasi, Haryana to name a few. Our aim is to provide these smart solutions to every educational institute in India to make India more advanced & pro-active," Dham further stated.