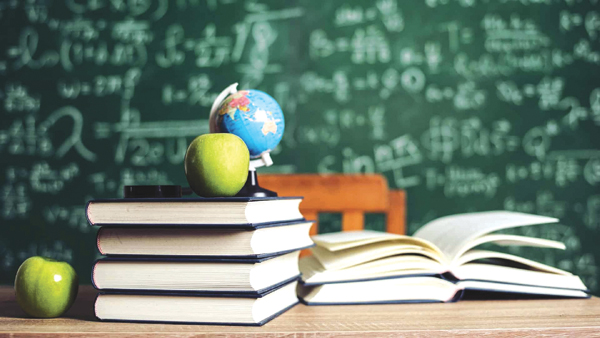 In a bid to provide quality education to all, the Government of India has launched several initiatives in last few years. These initiatives are related to technological advancements, improved curriculum, better infrastructure, teachers' training and others. Akash Tomer of Elets News Network (ENN) explores about some of these initiatives.
The Government of India has initiated major educational reforms aimed to improve the quality and access to education across the country. Setting up smart classes in government schools, emphasis on teachers training new premier higher education institutions have been opened across the country, interaction with globally renowned edu- leaders, opening new higher education institutes across the country are among many such initiatives that have helped the education sector to better the pedagogical approaches, curriculum and learning outcomes among students. Few of the initiatives are as follows:
SWAYAM MOOCs Portal:
Study Webs of Active learning for Young Aspiring Minds (SWAYAM) is an indigenous Massive Open Online Courses (MOOCs) portal that provides high quality education – anyone, anytime, anywhere at no cost- has been made operational. To make easy access of good quality educational content to even remotest part of the country, satellite communication has been used and 32 DTH channels have been made functional, under SWAYAM Prabha programme. So far, more than 1,000 courses have been made available and more than 33 lakh users have registered on this forum.
National Digital Library (NDL):
The initiative of Ministry of Human Resource Development is one of the largest virtual repositories of learning resources with a single window search facility. With over 15 million digital books and journals, the facility has been used by over 31 lakh learners.
Unnat Bharat Abhiyan (UBA):
It is a new initiative to make use the knowledge base in the higher educational institutions for plugging technology gaps in the rural areas. It will help boosting the technology usage in rural India by customising the same as per local needs.
Pandit Madan Mohan Malaviya National Mission on Teachers and Teaching (PMMMNMTT):
Launched in December, 2014, The scheme is aimed to address the issues of supply of qualified teachers, attracting talent into teaching profession, raising the quality teaching in schools and colleges.
Global Initiative of Academic Networks (GIAN):
The initiative launched on 30th November 2015 to garner best international knowledge and experience into the country's higher education. GIAN is supposed to enable Indian students & faculty to interact with best academic and industry experts from across the world. So far, 1,075 courses have been conducted in which more than 40,000 students gained enriched academic inputs and knowledge.
IMPRINT India:
It is an effort to direct research in the premier institutions into areas of social relevance. 10 such domains have been identified which could substantially impact the living standards of the rural areas. More than 2,600 research proposals have been submitted by scientists in these areas.
Uchchtar Avishkar Yojana (UAY):
The scheme has been launched to promote industry specific need- based research so as to keep up the competitiveness of Indian industry in the global market. It is proposed to invest Rs 250 crores every year on identified projects. The Industry is expected to contribute 25 % of the project cost.
Prime Minister Research Fellows (PMRF):
The scheme is launched to support 1000 bright undergraduate students every year, for direct admission in the research programmes in the reputed institutions like IISc, IITs. The fellowship carries a lot of social recognition and it ranges from Rs 70,000 to 80,000 per month for five year period.
Smart India Hackathon:
The initiative is to promote innovation in the students by encouraging out of the box solutions for common problems faced by the society at large. In the first edition held in 2017, more than 40,000 students have participated to solve more than 600 problems. In 2018, the scope has been expanded to Hardware area also.
National Institutional Ranking Framework (NIRF):
This is the biggest ranking exercise launched in 2015, in which more than 3,500 institutions participated. The first edition of India Rankings 2016 was released in April, 2016. The India Rankings 2018, the 3rd edition, will be released on 3rd April, 2018. The India Rankings is one of the biggest efforts for bringing in accountability and transparency in the higher educational institutions. The ranks are released in the various categories of institutions namely Universities, Engineering, Management, Pharmacy etc.
Higher Education Financing Agency (HEFA):
It has been approved by the Cabinet for creation of a fund with government equity of Rs. 1000 crores, to give a big push for building up robust higher educational institutions. The HEFA would finance the academic and research infrastructure projects through a 10 year loan. It is expected to spend Rs. 1,00,000 crore in next 5 years, for creation of high quality infrastructure in premier education institutions.
Rashtriya Madhyamik Shiksha Abhiyan (RMSA):
It was launched by the Government of India in March, 2009 envisaging inter-alia provision of a secondary school within a reasonable distance of any habitation and to improve quality of education imparted at secondary level by making all secondary schools conform to prescribed norms, removing gender, socio-economic and disability barriers etc. In 2013, secondary education the schemes of ICT, vocational education, Girls Hostel and IEDSS were subsumed under the umbrella of RMSA. Under the scheme, 12,682 new schools and 37,799 existing schools for strengthening have been sanctioned so far.
E-pathshala:
It has been developed by NCERT (National Council for Educational Research and Training) for showcasing and disseminating all educational e-resources including textbooks, audio, video, periodicals and a variety of other print and non-print materials. So far, 3,062 audios and videos, 650 e-books (e-pubs) and 504 flip books have been made available on the portal and mobile app.