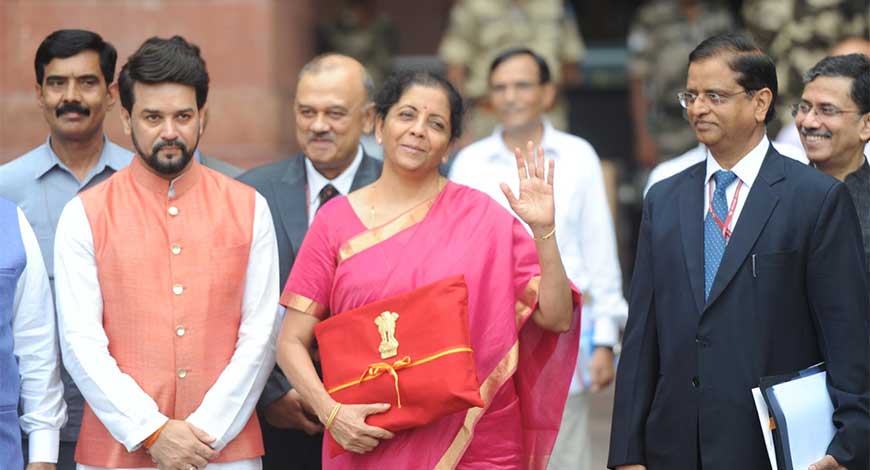 Prime Minister Narendra Modi Government's first Union Budget 2019-20 has been applauded by almost every educationist.
In its second term, the Government to emhasise more on establishing World Class Institutions has allocated Rs 400 crore for the same which is higher than that of amount allocated in previous budget. The initiative for bringing in more foreign students is also applauded by Athe education fraternity.
The decision to set up a National Research Foundation has also been welcomed by most of the edu-leaders as it will fund, coordinate and encourage research in India and has its positive effect in future.
The Government also showed its commitment towards holistic development of students as on one hand it has announced to establish "National Sports Education Board" and on the other the Government has announced to focus on imparting new-age skills in areas like Artificial Intelligence, Internet of Things, Big Data, 3-D Printing and other technologies.
Few of the experts' reactions on Union Budget 2019-20 are as follows: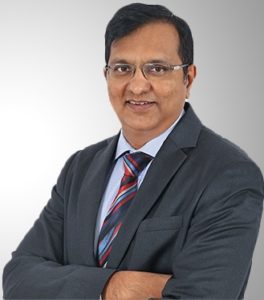 Gopal Devanahalli, CEO, MeritTrac Services
"Under the Skill India(PMKY) initiative, the finance minister has talked about focusing on new age skills like Artificial Intelligence (AI), Internet of Things, Big Data, 3D Printing, Virtual Reality and Robotics. This is a welcome move as more jobs will be created in these areas in India and abroad. She has also talked about reforms in the regulatory systems for higher education sector which I believe will help in improving the overall quality of research and addressing employability gaps."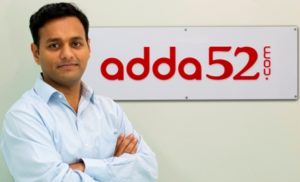 Mohit Agarwal, CEO and Co-Founder, Adda52.com
"The Budget announcement for the Indian startups by the Government of India is a sign of relief for all the entrepreneurs' across the country. One important step of not scrutinizing the startups and investors who have filed the returns has provided a major respite to the startup community.  To add to this, it has relieved the startup community from the tax issues, as returns of startups will not be subject to any scrutiny from the Income Tax department. More than half of the startups have received Angel tax notices.
In this world of technology, it is indeed an interesting step by the government of India to air a channel under Doordarshan bouquet only for start-ups. This channel managed by the startups will broadcast programs aimed at inspiring start-ups across the country. It will be a great help to the entrepreneurs, as it will ensure that the important updates from the industry are aired through the channel.
Further, the government's decision to provide internet connectivity under Pradhan Mantri Grameen Digital Saksharata Abhiyan will not only ensure that the startups are able to reach out to masses but it will be an added advantage for the rural population and provide them an easy access to internet. This is truly the wave of a New and Developing India!"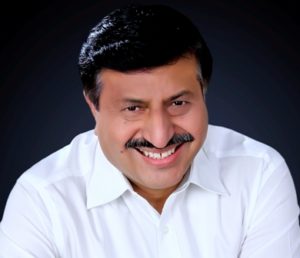 Pankaj Khanna, Founder & Managing Director, Khanna Gems Private Limited
"The industry was expecting that the import duty on gold will be reduced but on the contrary it has been increased. This will have a damping effect on the entire Gems and Jewellery industry. The jewellery sales to tourists will also suffer because of high-cost.
Numerous majors have taken to enable MSE & MSME tap the organised market. The will help the industry to grow and enable new startups to make their presence felt.
The reduction of corporate tax from 30% to 25% will improve the plough back of profits and give the small and medium enterprises an opportunity to use their own resources to fund their growth."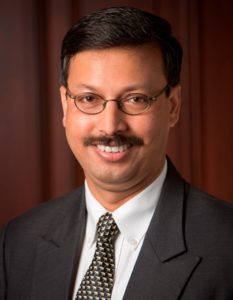 Prodyut Bora, CEO, Bonphul Air Products Pvt Ltd
 "Union Budget 2019 contains no major reforms for the start-up ecosystem. The budget speech didn't quite cover any major reform directly related to start-up ecosystem. The budget lacked a few expected measures. We were hoping to see a positive action on the issue of Angel Tax which is a major concern and maybe there is some relief there. The budget 2019 stated that start-ups in India are taking firm root and to resolve the angel tax issue, returns will not be subject to any scrutiny from the Income Tax department. Also start-ups and investors who file requisite declarations will not be subjected to any kind of scrutiny in respect of valuation of share premium.
Furthermore the Finance Minister Nirmala Sitharaman announced the government's plan to launch an exclusive TV channel which will be started for start-ups. The channel is proposed to be started under Doordarshan bouquet to provide a platform for startups to disseminate information in the industry. Dedicated to start-ups, the channel will broadcast programmes aimed at inspiring start-ups across the country. It will be handled by start-ups themselves.
But I believe this is still not a major drive to stimulate growth in the economy."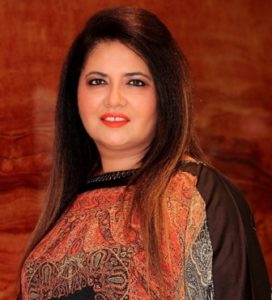 Monica Malhotra Kandhari, Managing Director, MBD Group
"The roadmap drawn by Finance Minister in the union budget augurs really well for the education sector. The vision statement of "Study in India" to bring foreign students in India along with 3-fold increase in allocation for world-class higher education, i.e. Rs.400 crore, is a move towards making India an education hub. Announcement of bringing new education policy which proposes major changes in both school and higher education among others is a commendable step towards a uniform and improved education system. Also, the Government's focus on imparting new-age skills in areas like artificial intelligence, internet of things (IoT), big data, 3-D printing, virtual reality and robotics to equip youth will immensely help in creating a large pool of skilled manpower."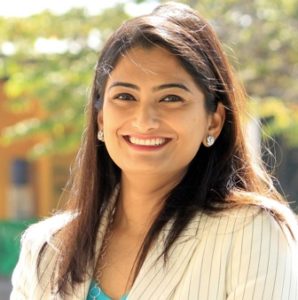 Shweta Sastri, Managing Director, Canadian International School, Bengaluru
"The government proposed a range of major changes for India's education system in the budget and laid emphasis on the importance of not only providing literacy but improving the quality of education. The decision to set up a National Research Foundation to fund and coordinate research in India is welcome. The plan of the Government to launch 'Study in India' programme is meant to make India an attractive education destination for international students. The allotment of 400-cr to develop world class institutions is to be highly appreciated. The enhancement of budget allocation for education is an appreciating move. This increased allocation of fund will ensure better quality government schools that educate majority of children in India."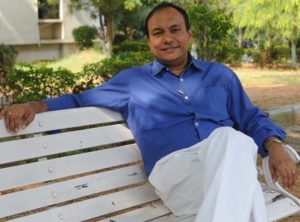 Dr Santanu Paul, Co-founder and CEO, TalentSprint
"It is laudable that the FM in her maiden budget has called out the need for equipping our youth in new-age automation skills such as AI, Robotics, and Big Data. This is a tacit acknowledgement that the world is changing rapidly and our nation's skill development initiatives need of a major overhaul. It is an acceptance of the new global normal where high-end skills command a premium, and low-end skills trade at a discount.
To put our demographic abundance to good use, to be an enviable workforce of the world, to create and sustain high wages, and to secure future proof careers for our youth, premium skills steeped in disruptive technologies are the way forward. As waves of automation and innovation sweep through developed and developing economies, destroying old jobs and replacing them with new ones, our education and skill development ecosystems must reinvent their purpose, so that our youth may emerge as winners."
Vaibhav Srivastava, Head of Business Development Education , CISCO India & SAARC
"UnionBudget2019 has the potential to catapult Indian Education arena to the global platform and technology will be a key enabler. It will help create a positive ecosystem for Education Tourism in India.
Delighted to see new age Industry Skills like IoT, VR, AI, ML finding its long overdue notice. While I see some institutes trying hard to make a difference, support from government will help standardise curriculum.
Setting up of National Sports Education Board (under Khelo India scheme) and National Research Foundation shows positive intent to diversify education beyond academics. Ed-Techs will be encouraged by getting a dedicated TV channel for them.
After an impressive draft of National Education Policy, Union Budget 2019 reassures government's focus on Education – much required for a country like India that is the youngest country in the world & headed to be the Global Superpower in the 20s."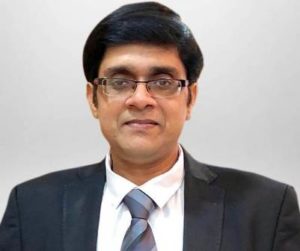 Dr B Sendilkumar, Dean & Director-Health Sciences, Vinayaka Mission"s Research Foundation-Deemed to be University, Salem
"It is well known that education is a healthy predictor of the country's economic development and a citizens well being.
The increased allocation of funds will ensure better quality government schools that would educate and eradicate illiteracy in majority of the states.
The emphasize on skill development through skill certification schemes and a strong focus on new age skills like Big Data, Artificial Intelligence will pave way for better employability National and international markets.
The National Research Foundation is a great initiative to boost overall research ecosystem  in our country. The Study in India program will invite lot of researchers to work in collaboration with our young minds.
It is very clear that a strong foundation has been laid for the upliftment of our country."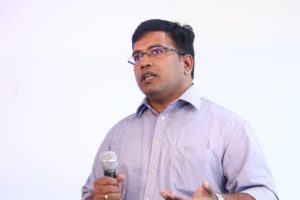 Sunil Sathyavolu, Cofounder, Edsense
"A first full-time female finance minister lead union budget has delightful rosy points specifically on Education. Starting with 'Study in India' programme to attract foreign students in higher education, which will surly enhance student exchange programs and allows students in India to experience different culture and enrich their knowledge with community learning. However allocation of Rs 400 crore for world-class higher education institutions in FY 20 needs significant planning with tangible and achievable results. Must discussed and debated education policy should invite contributions from various academicians, teachers and students too, primary focus is to equip teachers with 21st century skill and students as career ready.
While the whole world is behind the buzz word research, India actually needs a structured approach on search on better education, learning outcomes and holistic development, more emphasise to be given on evaluations/examinations."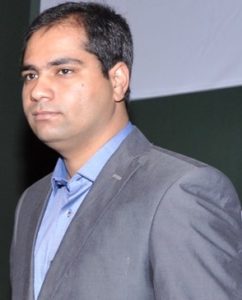 Sanjay Meena, Business Head, Collegedunia.com
"It is very promising to see the government's emphasis on the Indian Education Sector in the recently presented Union Budget for the year 2019- 20, especially with the proposition to set-up the 'National Research Foundation' to fund and promote research at the college-level, which is of utmost need in India today.
With introduction of initiatives such as 'Study in India' and Global Initiative of Academic Networks (GIAN), both of which will not only boost the quality of higher education but also serve as a stepping stone to establish India "a hub of higher education" across the globe."
"Exciting news! Elets Education is now on WhatsApp Channels Subscribe today by clicking the link and stay updated with the latest insights!"
Click here!